The first thing you need to know about men's boots, other than which foot goes where, is that they're not all created equal. Certain boots work better for certain occasions. Take your humble desert boot: great for the long weekend, but you'll raise some serious eyebrows wearing it to your mate's wedding beneath a black velvet tuxedo.
Of course, boots don't come with helpful little labels that say things like, "Wear me to the office" or "I'm date night friendly". That's what this guide is for. We've broken down which boots you should wear for each occasion: work, weddings, dates, long weekend road trips, and everything in between.
Office Boots
The best way to get a feel for your office? Take a gander at what everyone else is wearing. Just remember to be subtle – staring intently at your boss's boots is probably not a great career move. Something like the Chelsea boot is perfect for the modern office, you just need to match it to your pants. So if you're wearing a suit, go for something a little dressier, like the Beaumont, with its long shape and chiseled toe. If you wear chinos and jeans, the Lucca is probably the better option. It's stockier and rounder; a bit more casual-friendly.
Casual Friday Boots
And speaking of casual…a lot of offices like to loosen the tie on Fridays, so feel free to get creative in the boots department. It's probably not necessary to rock up in patent leather when everyone else is wearing jeans and flannel. For Casual Friday, we recommend a versatile pair of suede boots. You can wear them with slim-fit denim or chinos, and they still look vaguely professional (just keep them out of the rain, if possible). Our two most popular styles are the Eastwood, with its tall profile and Cuban heel, and the Roarke, which is chunkier with a rounded toe.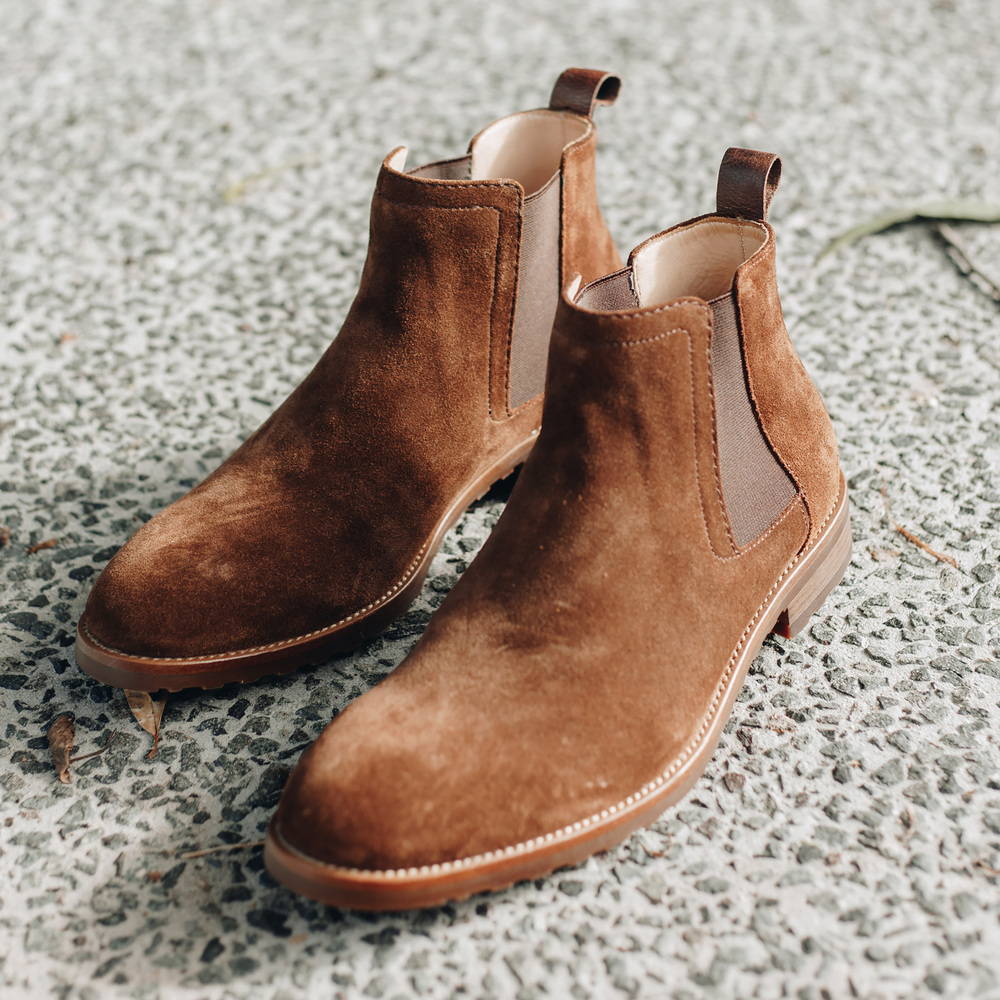 Date Night Boots
Dates are tricky enough, so the first rule here is wearing something that makes you feel comfortable and amazing. You don't want to be worrying about your boots over appetisers. But for that extra special someone, we reckon you need an extra special boot. Introducing the Osbourne 2.0. This thing is like the Cadillac of Chelsea boots. It's just about the fanciest thing we know how to make: hand-crafted in Italy, with a dip-died leather upper, so each pair is one-of-a-kind. We can't help with the small talk stuff, but at least your ankles will look incredible.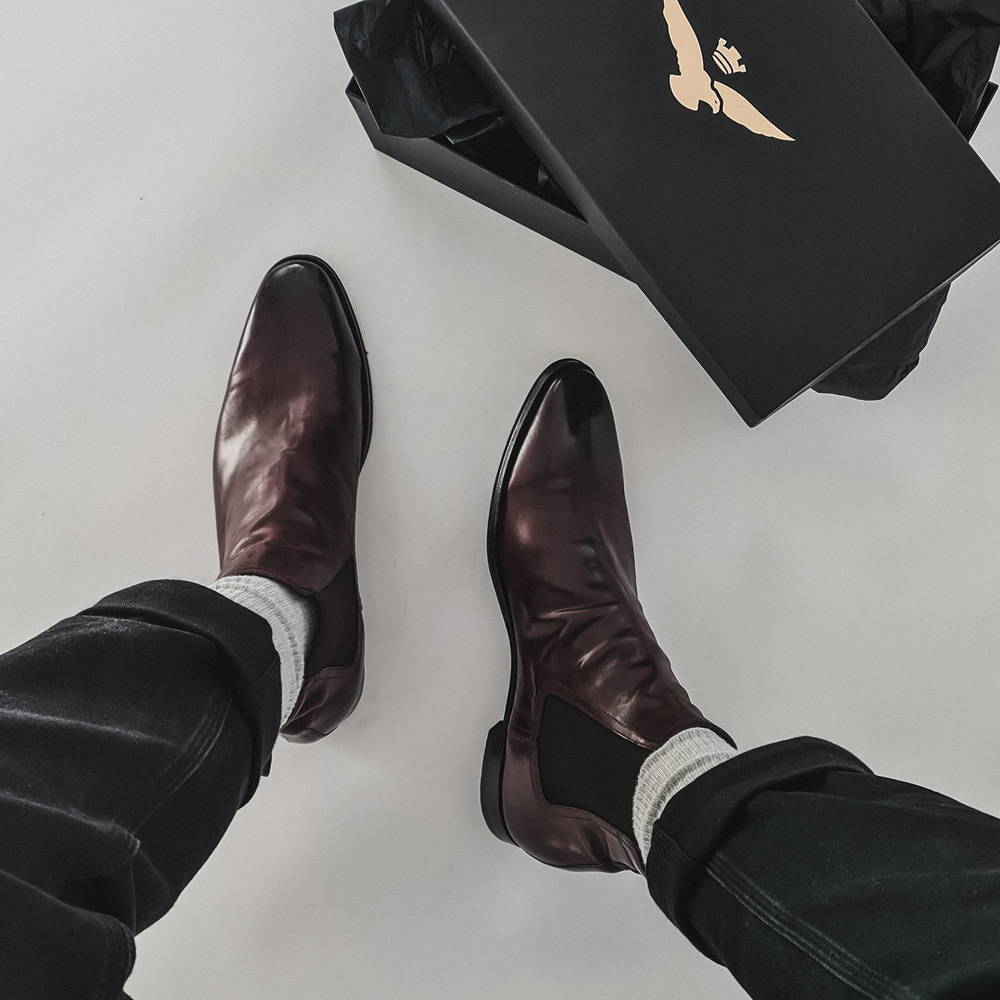 Wedding Boots
Boots at a wedding? Yep, it is possible. You just need to follow a few simple rules. First things first: check the invite. That'll give you an idea of the dress code. For a summer garden wedding, or anything labelled 'smart casual', you can get away with a sleek ankle boot (maybe under some sand chinos and a sharp, navy blazer. The Brody is a good dressy option here, with its embossed leather upper and rubber composite sole. If you're going the full three-piece suit ensemble, look for something with a slim profile and chiseled toe, like the Warnock. Don't forget to match your belt back - we've put together some helpful tips for that here.
Long Weekend Boots
Congratulations! You made it to the long weekend. Now you're heading out of town and you need a good pair of boots to go with you. Desert boots (AKA 'Chukkas') are always a solid weekend choice. With a low-to-mid cut, they straddle that line between casual and dressy: your classic, in-between-ish sort of boot. There are plenty of colour options here, but we're particularly partial to the Dorado Brown, with its high heel profile and soft suede upper. Just remember to think about socks. If you're wearing these with roll-cuffed chinos, people are going to spot your ankles. We've assembled some handy Desert boot styling tips over here.