The stylish desert boot has, for years, been a fashionable go-to for some of the world's leading style icons. Unbeknown to many but the desert boot has in fact been around for over six decades.
---
The desert boot has a classic design, a simple shape and is extremely comfortable. Most importantly, the desert boot is practical and the fact that it can be worn with almost any outfit through all seasons cements it as an all-purpose wardrobe staple.
Colour is a very personal choice and depends on a man's personality and existing wardrobe. Because the desert boot is such a durable, versatile and stylish shoe, it would be silly not to own a couple of different styles among your shoe collection.
Try brown, black, charcoal and tan - muted colours for everyday wear.
How To Wear Desert Boots with Chinos
The low to mid-cut of the desert boot makes it a perfect match for a pair of rolled chinos. Try the original chino or the slim cut. Lose the socks in summer or keep it for winter. If you do decide to keep the socks, make sure some thought has been put into the specific pair of socks you choose – they will be visible.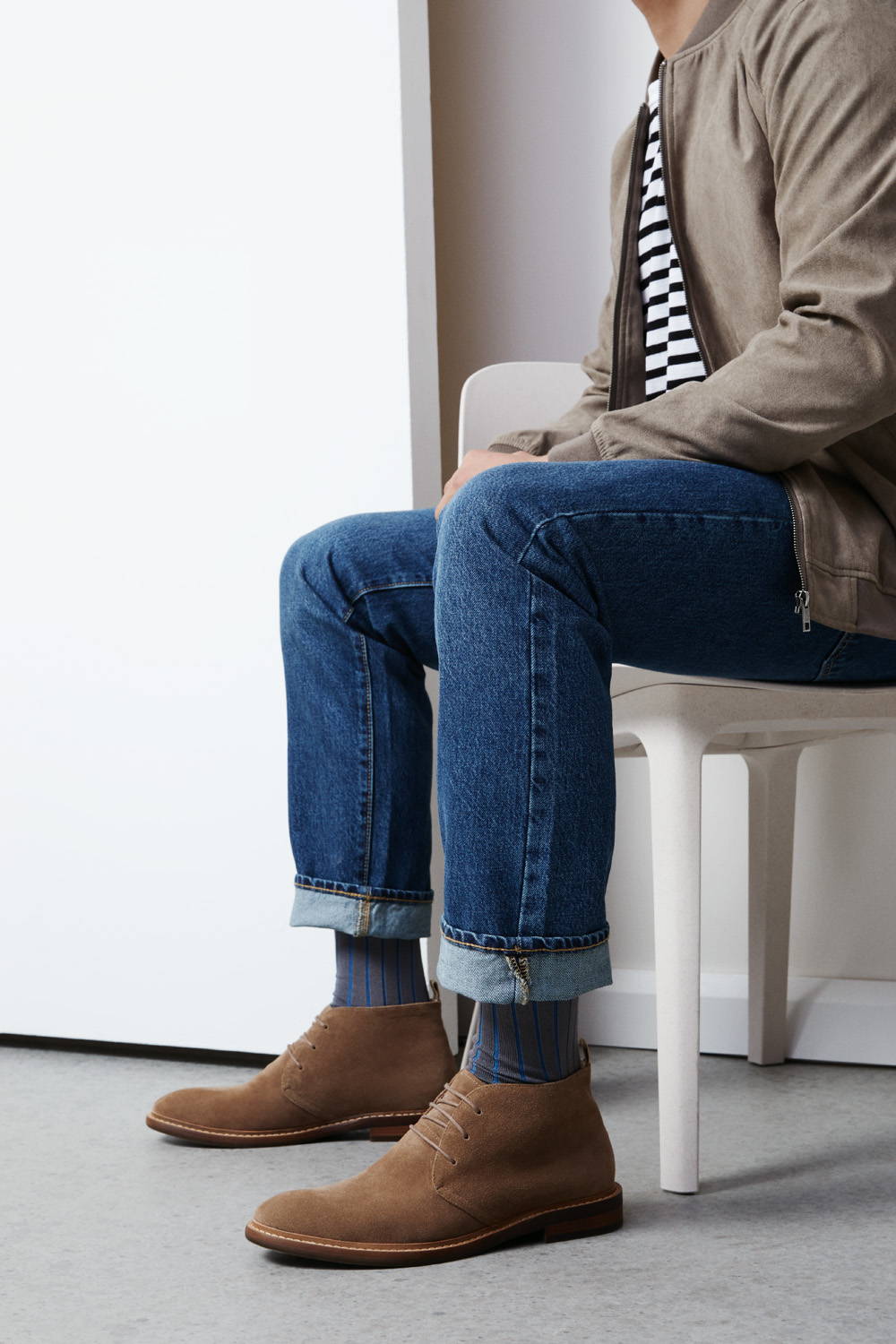 Wearing Desert Boots and Jeans
We couldn't call the desert boot versatile if it didn't work with jeans. Complement the boots with a pair of slim, tailored jeans. For a more dressed up look, go with a dark coloured jean and a well-fitting shirt.