Like a lot of modern footwear, the humble men's Chukka boot started in WWII. The name actually comes from polo (each period of play is called a 'chukker') and it's pronounced 'chuck-ah', rhymes with f…well, you get the idea.
Where things get confusing is how to style Chukka boots. Are they the same thing as ankle boots or desert boots? Do you go with leather or suede? What colours work best with what outfits? And are Chukkas just another men's boot that falls somewhere under the giant umbrella of 'smart casual'? We've got the answers to those questions, and a few more, down below. This is our ultimate guide to men's Chukka boots.
Chukka boots were originally known as 'Clarks Desert Boots'. They were made for British soldiers in North Africa, who found that traditional, high-sided boots weren't great for trudging through sand.
Chukkas are normally made from unlined suede calfskin, although these days embossed leather Chukkas are pretty common too. What really gives men's Chukka boots away is the shape: look for that classic high ankle and the rounded toe, with two or three eyelets and thin laces. Chukkas are flexible in every sense of the word. You can dress them up or down, they work well under suit pants or jeans, and you can wear them pretty much anywhere.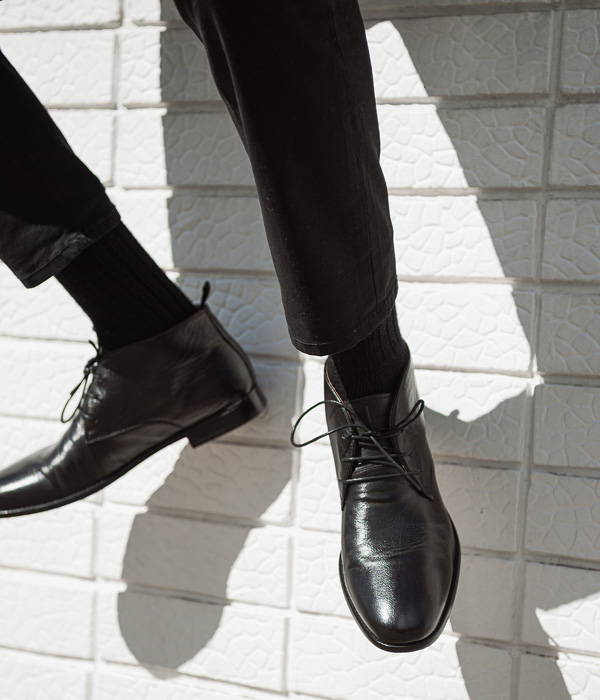 Chukka Boots vs Desert Boots

You'll find that some shoe brands use 'Chukka boots' and 'desert boots' interchangeably, but that's not technically correct. Chukkas traditionally have a leather sole, while desert boots are finished in crepe rubber. Desert boots are really a type of Chukka boot, which means all desert boots are Chukkas, but not all Chukkas are desert boots. Make sense? Broadly speaking, desert boots tend to be on the more casual side of the Chukka family. You probably wouldn't wear them to a job interview, but they're bang-on for a Sunday pub session.
There's a reason you see men's Chukka boots on nearly every ankle. They're an extremely comfortable shoe. Some of our Chukkas, like the ADAMS, are all made from leather and leather lining. Others, like the DOLAN, have a suede upper, pig leather lining and a synthetic sole. Whichever way you go, you'll notice that Chukka boots feel more like a sneaker than a dress shoe, especially after a few wears, when the leather starts to relax. If you're looking for a comfy work boot for everyday office wear, Chukkas are a great choice.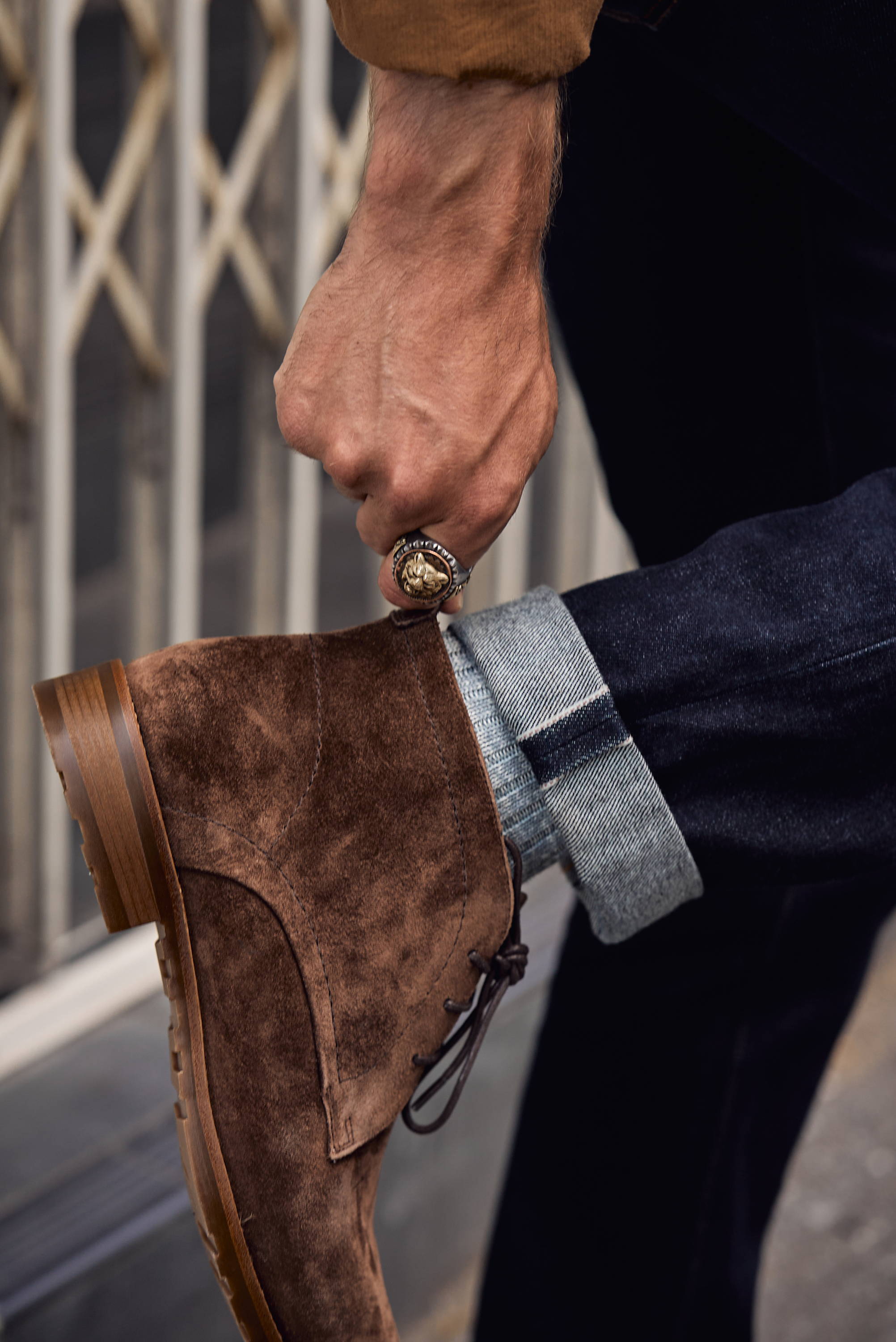 How to style Chukka Boots

There aren't too many hard-and-fast rules when it comes to styling Chukka boots. Their versatility is legendary, and it's a big reason they've stayed in vogue since the 1940s. It all depends on whether you want to dress them up or dress them down. A simple tee and dark-wash denim over khaki DAYLAN Chukkas is an easy, pub-friendly look. A knit blazer, some tapered chinos and our UTAH ankle boots would be great for a cocktail party. Or, if you want to pull out all the stops, swap your office brogues for some black ADAMS boots—they'll work wonders under a sharp charcoal suit.
---