As February 14 rolls around at an alarming rate, don't get caught out sitting on your hands this coming Valentine's Day; flowers just don't cut it in this day and age, fellas.
Here at Aquila, we're set on lending a helping hand to those in need. So, we've curated a unique list of things to do for the perfect date (and the perfect brownie-point winner) in Melbourne this Valentine's Day.
DINNER DATE
If you book in advance, you're sure to land a table at one of Melbourne's best eateries. Although somewhat expected on Valentine's Day, a lovely dinner (which has been decided with thought and meaning) will never lead you astray. Here are our top 3 dinner date spots for this Valentine's day:
If it's one thing the Italians know how to do best (besides food), it is how to woo their partners. Take our word and make a reservation at Bar Carolina. A quaint, warm and inviting establishment, Bar Carolina offers a culmination of traditional Italian dishes with a contemporary twist. The stuzzichini is of variety; the pasta is homemade; and the mains are prepared in a wood-fired Jasper grill imported from Spain. The Toorak-based restaurant is delightful as it is tasteful, and it's sure-fire to winning over your partner this Valentine's Day.
WHAT TO WEAR: Go for a smart-casual approach. We recommend a tailored pair of rolled chinos, loafers in brown and a casual Oxford button-down shirt.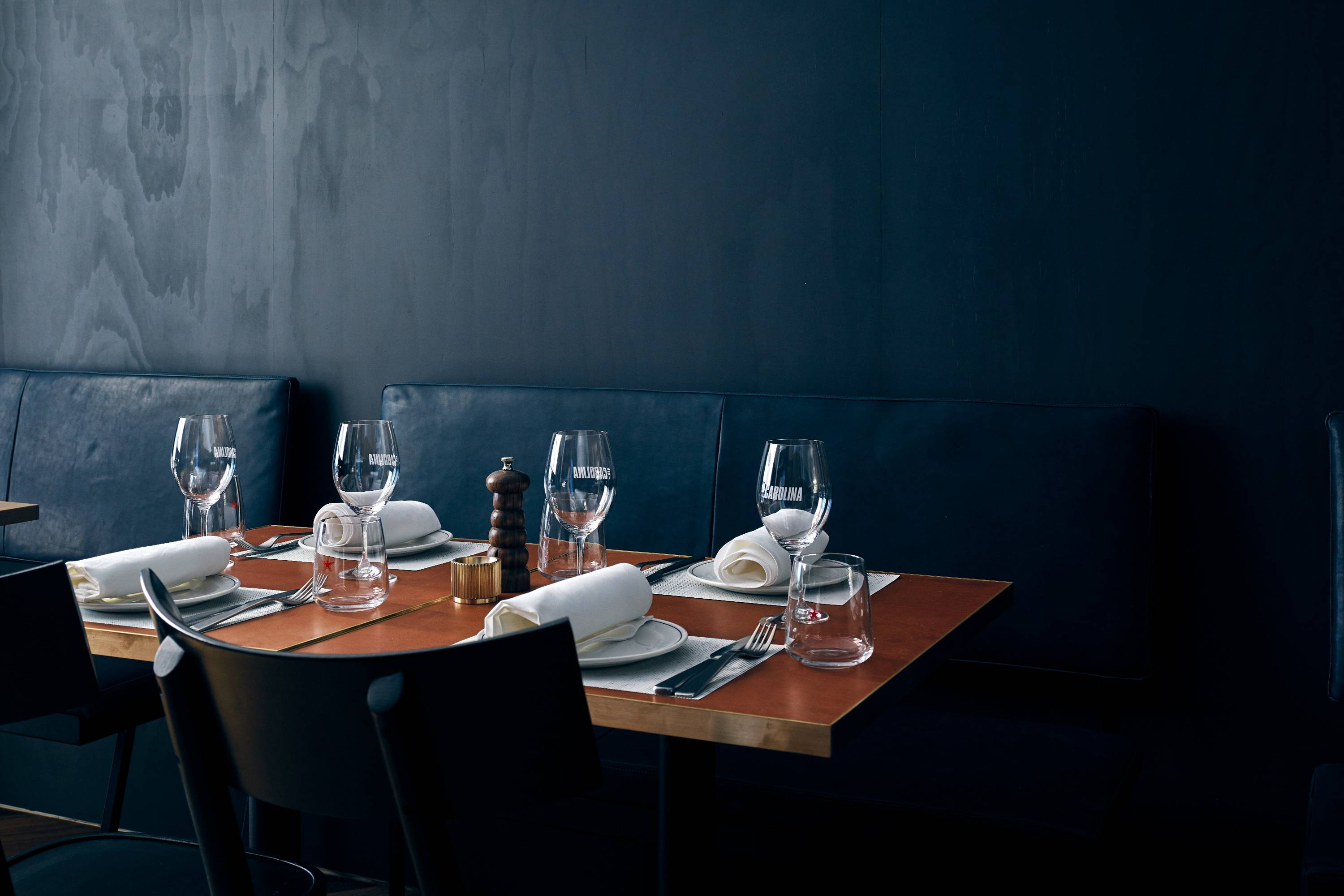 The French are renowned for their romanticism in all parts of the world. From their beautiful language to their heavenly cuisine, what's not to love about the French? Thus, what better advocates for the day of love than French restaurant, Bistro Gitan! A contemporary French-and Spanish-inspired menu set in a cosy Victorian building in the quaint suburb of South Yarra, Bistro Gitan is the perfect location for an intimate dinner date.
WHAT TO WEAR: A semi-formal establishment calls for a refined look. Go for a pair of tailored pants, a tailored-fit shirt, and a casual blazer to finish. We recommend a pair of brown or tan leather brogues to top off your look.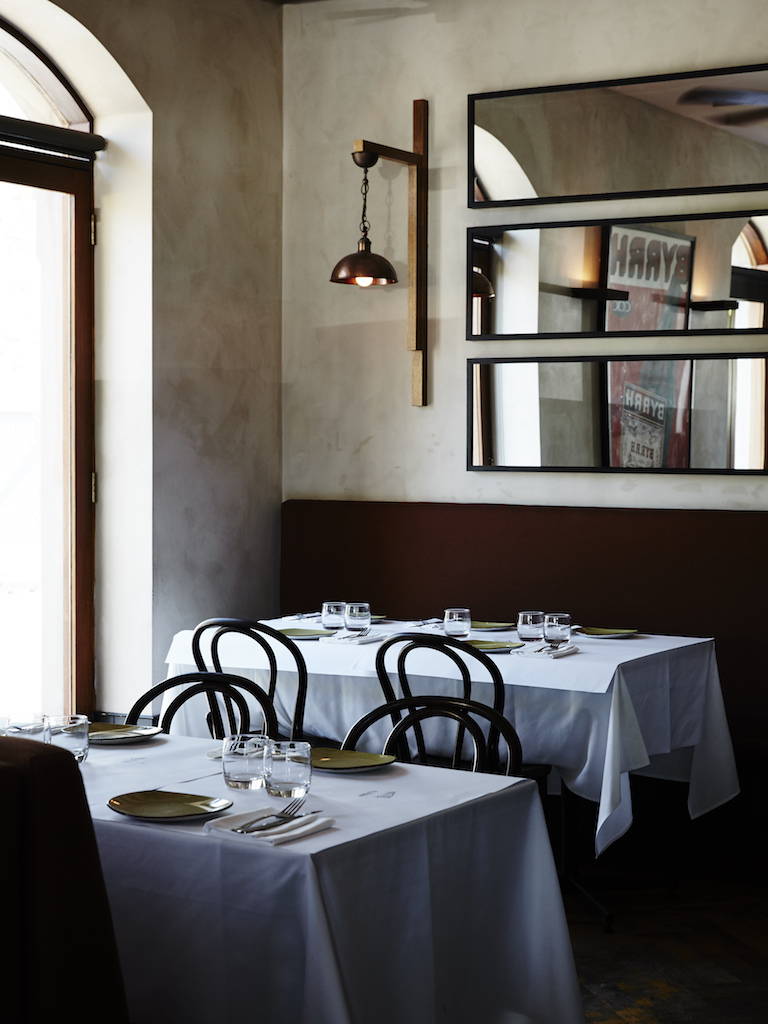 Located in the heart of Melbourne, Grossi Florentino encapsulates Italian fine dining at its best. Enter the private rooms upstairs for your intimate dinner, which omits an air of Italian theatrical opulence which does not go unnoticed. It is these aesthetic and sensory elements which enhance your dining experience. The 3-course degustation menu is reasonably priced and quite simply, delicious.
WHAT TO WEAR: A suit with either a tie or open shirt is called for. Go for a dark navy suit to match the mood, and finish with a pair of beautiful Oxford dress shoes in either brown or black.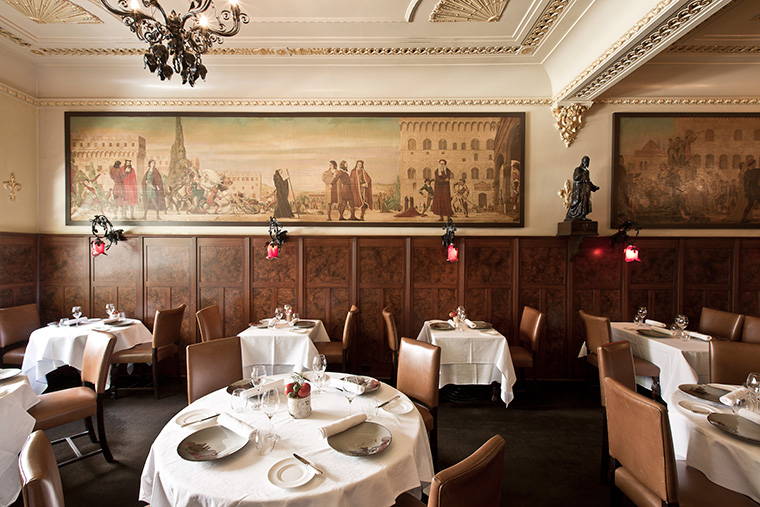 STAYCATION
There's nothing quite like packing your bags and getting away for a night with your special one. Here are our top 3 staycations in Melbourne this Valentine's Day:
One of Melbourne's newest hotels, QT Melbourne is the perfect place to enjoy an intimate getaway with your loved one. A quirky yet design-driven hotel located in the heart of Melbourne, QT offers boutique-style rooms, a restaurant and bar, and a hip rooftop to enjoy a cocktail or two whilst overlooking the breathtaking views of Melbourne. However, it's none other than the 'Room for Dessert' offer which will entice couples this Valentine's Day. Order the 'Room for Dessert' option from the menu at Pascale Bar and Grill, and what you will receive is a beautiful sweet treat with a twist; a room key to your overnight stay.
WHAT TO WEAR: QT Melbourne calls for a smart-casual look for your night away. So, opt for a pair of tailored chinos, a button-down shirt and a casual blazer. Penny loafers will look great to finish off you look.
A truly iconic establishment in Melbourne, the recently renovated Hotel Lindrum provides all the class and sophistication for the perfect intimate staycation. Ideal for those who like their hotels on a smaller scale, Hotel Lindrum (named after world famous Australian Billiards player, Walter Lindrum) is quaint and intimate, featuring a restaurant and bar in the lobby, and a beautiful waiting room to enjoy a specially-made cocktail by the old Victorian fireplace.
WHAT TO WEAR: A fine grey cashmere/cotton knit over a pair of navy tailored chinos would look a treat.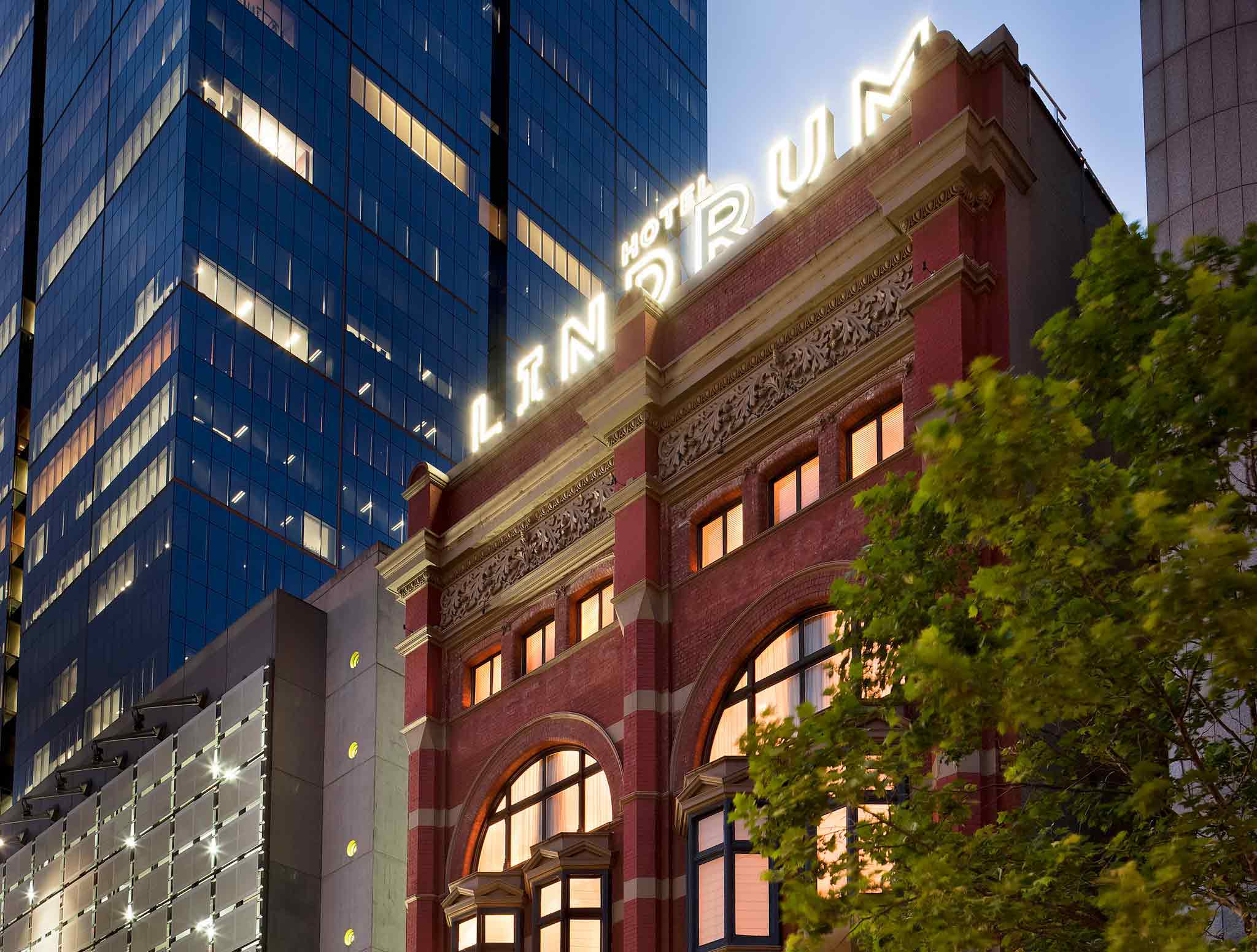 Unparalleled in a wide range of aspects, Crown Towers prioritises service, luxury, design and experience for all its guests, making it the perfect staycation for you and your partner this Valentine's Day. Renowned as one of the finest hotels in the world, there is always something for everybody to do at Crown; go for a leisurely stroll by the Yarra River, or enjoy an intimate meal at one of Crown's leading restaurants. To take it up a notch, book a spa treatment for a truly tranquil experience.
WHAT TO WEAR: We recommend a smart-casual approach to your dressing for your staycation at Crown Towers. A pair of tailored pants or chinos with a shirt and crew-neck knit will look great, for any activity you decide to participate in.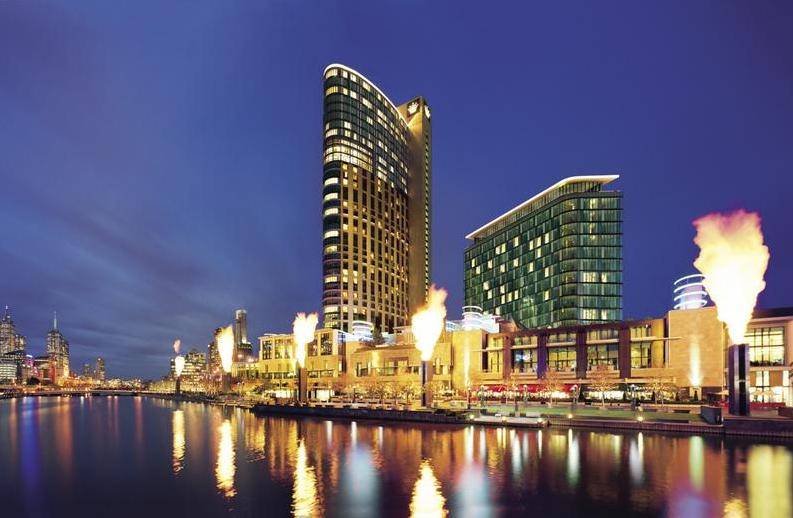 WEEKEND GETAWAY
Pack your bags and head for the coast with your loved one this Valentine's Day, as you enjoy the winding roads to somewhere truly special; the perfect weekend getaway.
Set amongst the beautiful rolling hills and lush vineyards of Red Hill on the Mornington Peninsula is Port Phillip Estate; a winery, restaurant and hotel like no other. The landmark building, designed by Wood Marsh Architecture, first opened in 2009, and is now one of the most frequented locations for a wine, meal or overnight stay on the Mornington Peninsula. With a range of packages such as the 'Romantic Retreat' which features exclusive dining and accommodation for couples, enjoy one of six private contemporary designed suites with spectacular coastal and vineyard views, making this a truly luxurious getaway.
WHAT TO WEAR: Given the occasion, dress with style and thought, gents. Opt for a fine pair of tailored chinos, a casual shirt and finish with a casual blazer to match. Tassel loafers will give your look that 'weekend-elegant' touch.