So you have secured a ticket to arguably the coolest day of the Spring Racing Carnival, Derby Day, and now you need to sort out what to wear. The black and white dress code is a pretty strict one, but while this may feel restricting in the clothing department, its time to make your spring shoes shine. Derby Day is the peak of men's spring style, so we have put together a guide so you can bring out the big guns trackside.
The Cardinal Rules
Don't be the guy that rocks up to Derby Day in a blue suit (or a fluro green one for that matter). While rules are meant to be broken, breaking them too severely will have you sticking out like a sore thumb all day. You don't want to be that guy! The dress code for men and women on Derby Day is Black and White – but you can get away with shades of grey.
The official flower for Derby Day is the cornflower. This subtle purple-blue flower pairs perfectly with the monochrome palette for Derby Day. So you can always pop one in your pocket or pin one to your lapel.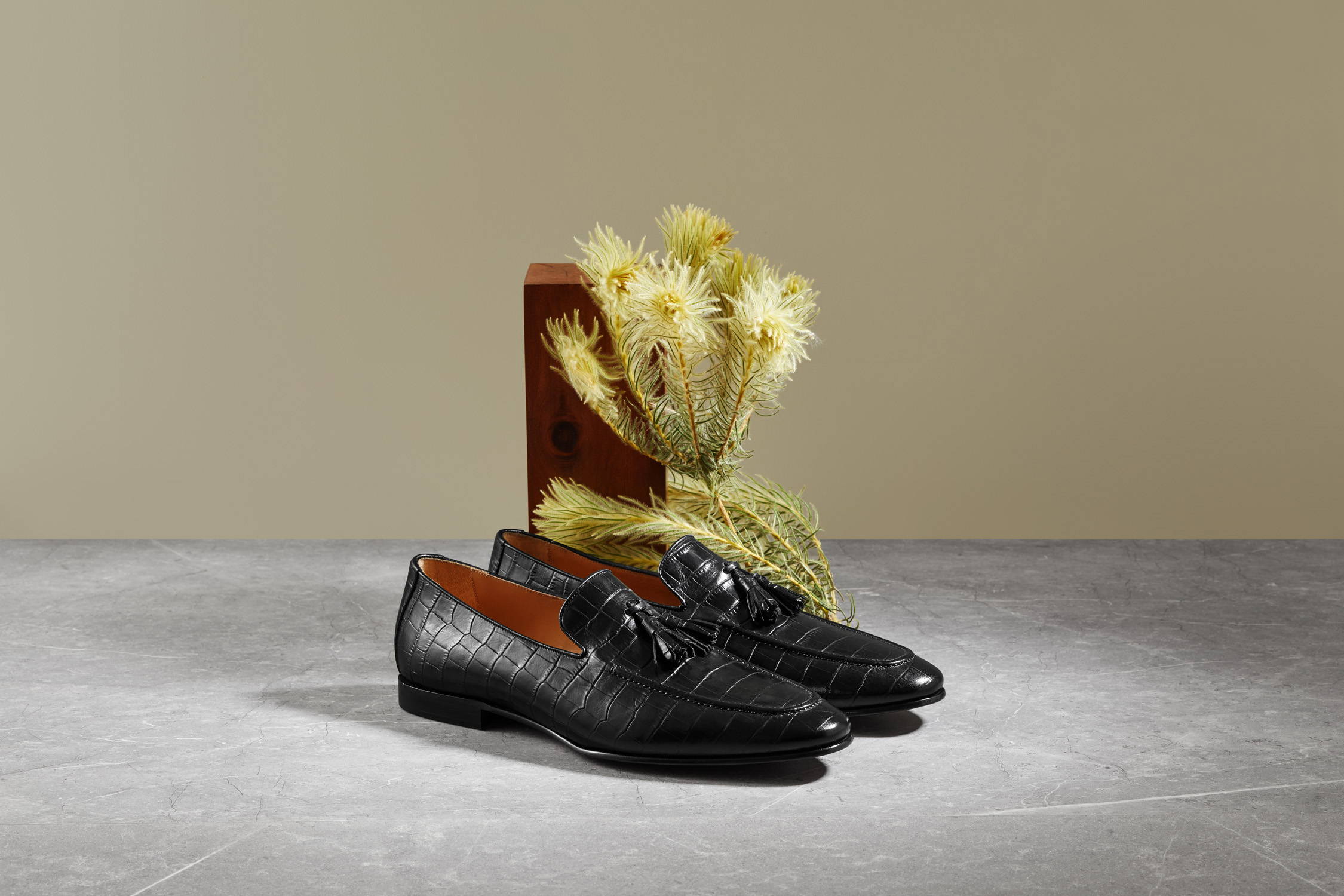 Upgrade Your Weekday Look
You don't need to drop a lot of cash to get a slick Derby Day look. Given the black and white dress code, dressing up a classic black, charcoal or light grey suit already hanging in your wardrobe is more than acceptable. Take them from work to race day by choosing accessories that are little bolder than those usually reserved for work. The easiest way to breathe life into a tried and true woolen suit is by investing in a pair of shoes that add a cool edge to the whole look.
Steer away from a classic derby lace up and try your hand at a pair of black loafers with hardware details. Choose a retro loafer like the Ascott or the Cavarra for something bold, or the Rocco in Croc Black for something a little more reserved. If loafers aren't your thing, a great black monkstrap will do the job.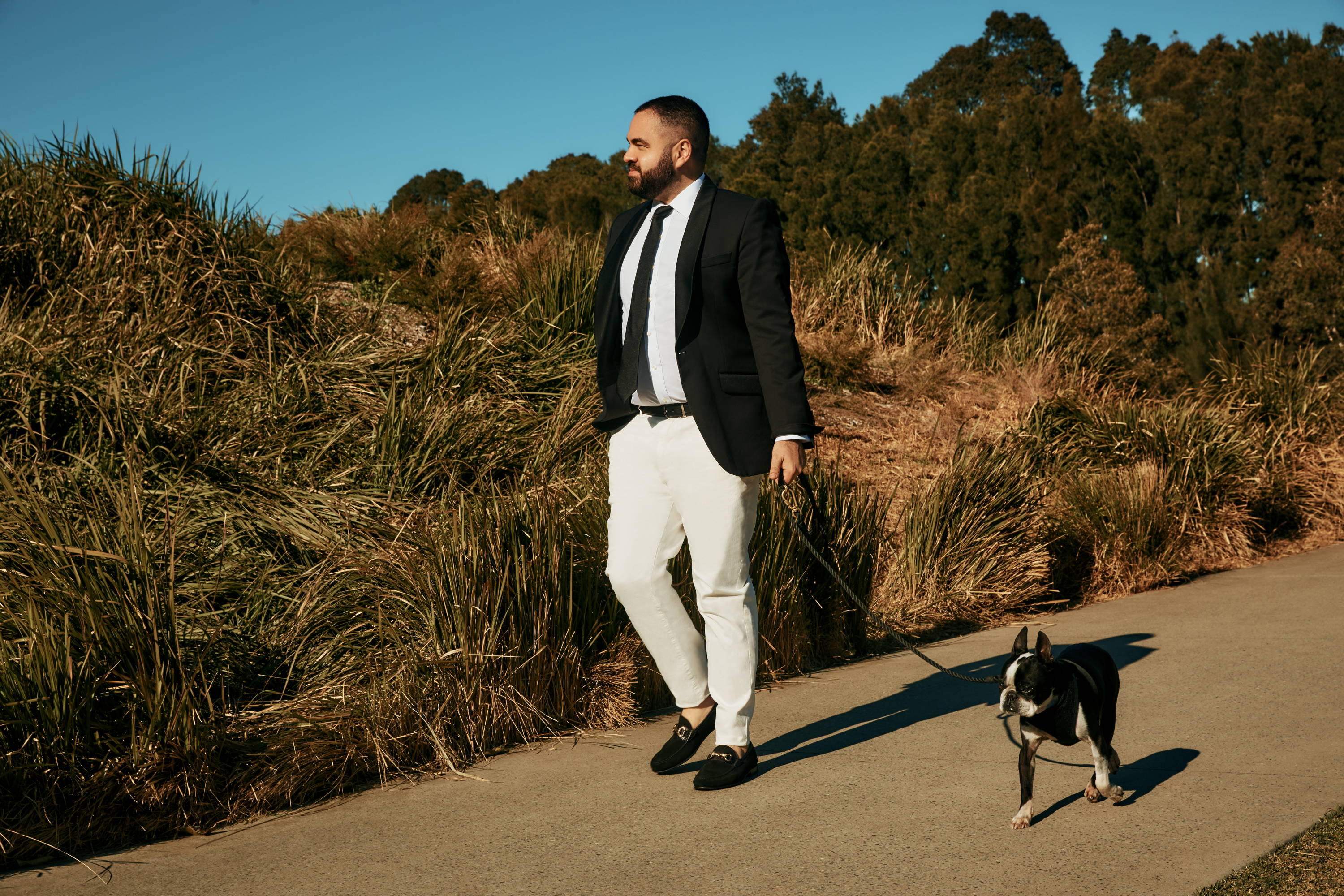 Be Smart in Separates
Styling your separates is another great way to stand out on Derby Day, and to get more bang for your buck. If you don't often wear a suit, choosing to buy separates to wear to the races means you can split them out and wear the chinos and blazer separately as well. Our rule of thumb with separates is to make one piece the hero – choose either the blazer or the pants to be your standout piece, never both. For example, pair a plain black pant with a check blazer or a plaid pair of pants with a simple black blazer. Wear with a crisp white shirt and you are ready to. So, if a simple black two-piece suit sounds like a snore, there are ways you can have a little more fun with your Derby Day look. It's all about creativity.
The great thing about separates is that your choice of shoes is endless. The rounded toe Withers Dress Shoe looks great with a slimmer pant, otherwise you can't go past a leather loafer like the Fernando in Black.
The Stand Out
Even with the strict dress code, there is still plenty of room to make a statement. Spring Style is all about elevating traditional fashion and making it your own. Play around with unique prints and materials. Try suits with a monochrome floral pattern or a large check print. You can also experiment with tones, using a double-breasted waistcoat in a different shade of black or grey to create a contrast in your look.
When your suit is making the statement, we recommend keeping your shoes sleek and simple. A classic black lace up shoe will keep the focus above your ankles, but keep your feet comfortable all day. We love the Beresford, a sleek derby lace up with snake print detail for a subtle point of difference.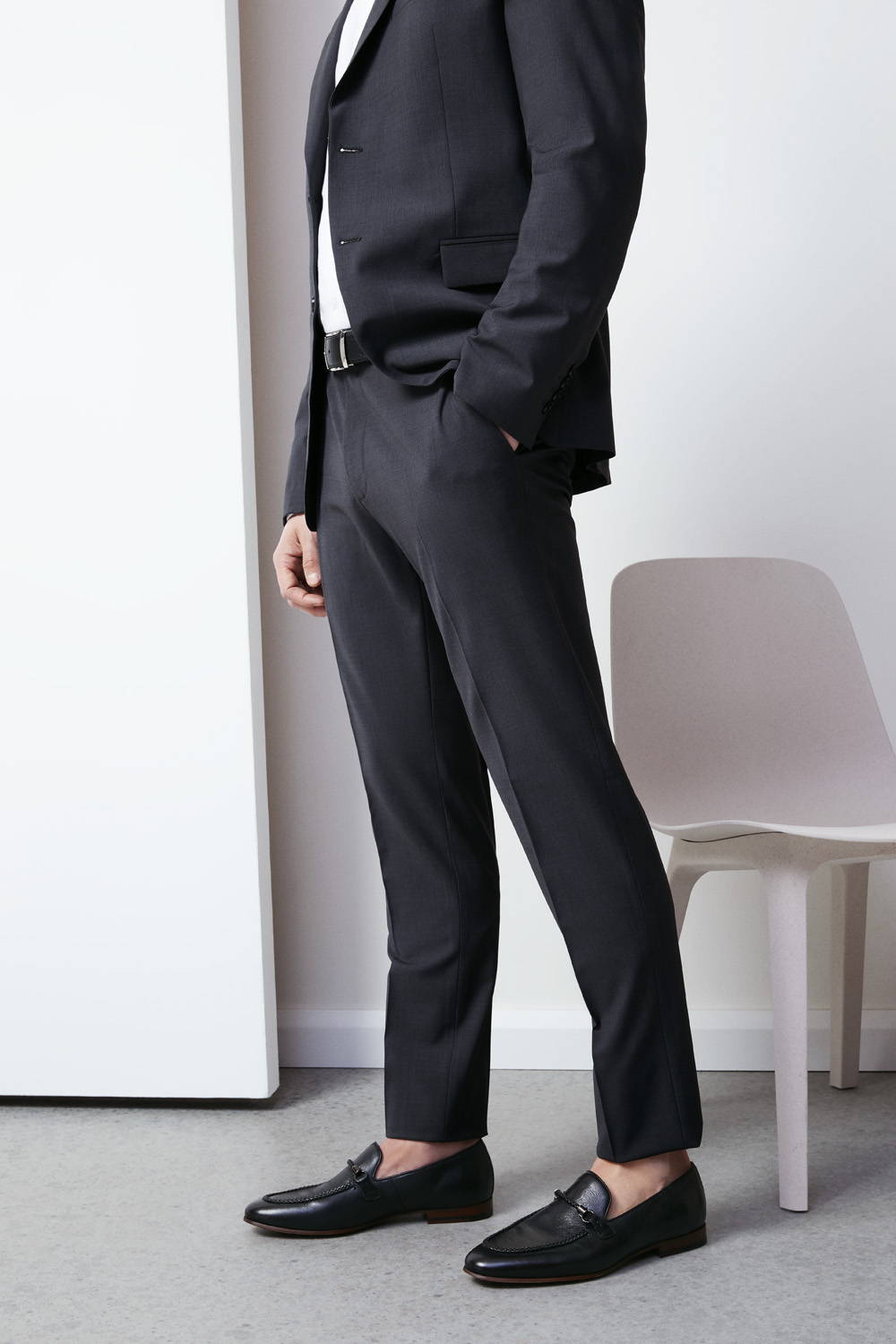 The Extra Bits
You can also elevate your look using accessories. Combine a grey suit with a black tie and a playful pocket square or accessorise your outfit with a lapel pin. So you can always pop one in your pocket or pin one to your lapel.
Cufflinks, tie clips, watches and other jewellery can also lend a touch of wow to any subtle suit. But stick to the less is more rule when styling your Derby Day jewellery. Anything too bulky will look tacky, go for subtle sheens with clean lines and simple styles.
Heading to another Race Day? Read up on our Melbourne Cup, Stakes Day or Oaks Day Must-Haves, or stay informed about the 10 Things You Need To Know Before Going Track-Side.