The Spring Racing season is one of the most important events of the year - not just a time to enjoy a beer or three with your mates and lose your hard earned coin backing the horse with the most creative name, it's also when guys and girls alike dress to impress.
Informally known as Ladies Day, Oaks Day is a laid back, fun event. Oaks Day is a time to ditch the drudgery of corporate sartorial options and show off your playful side by indulging in statement gear, pastels, and spring colours and To patterns; fare that you wouldn't normally wear. The day has a romantic aesthetic, so it's an opportunity to get creative by putting a feminine twist on your traditional look. The official flower of Oaks Day is the pink rose, so consider incorporating the rose itself or its theme and colours into your outfit for the day.
No matter what your style is, we've got you covered with our Oaks Day style guide.
Work suit with a twist
Not keen to shell out for a new outfit for Oaks? We hear you - with a few tactical additions, the pieces already in your wardrobe will be racing ready in no time. Choose a slim-fit grey or beige suit and pair it with a white Oxford shirt, a floral silk tie (bonus points if it features a pink rose), and a plain or geometric patterned pocket square in a complimentary colour like mint green.
Grey and beige suits also look great with combinations like a pale pink shirt and a geometric patterned lilac tie, or an unbuttoned white shirt with a knotted silk scarf. Round out the look with a pair of tan brogues or penny loafers, or for a sharper look; opt for a pair of black horsebit loafers.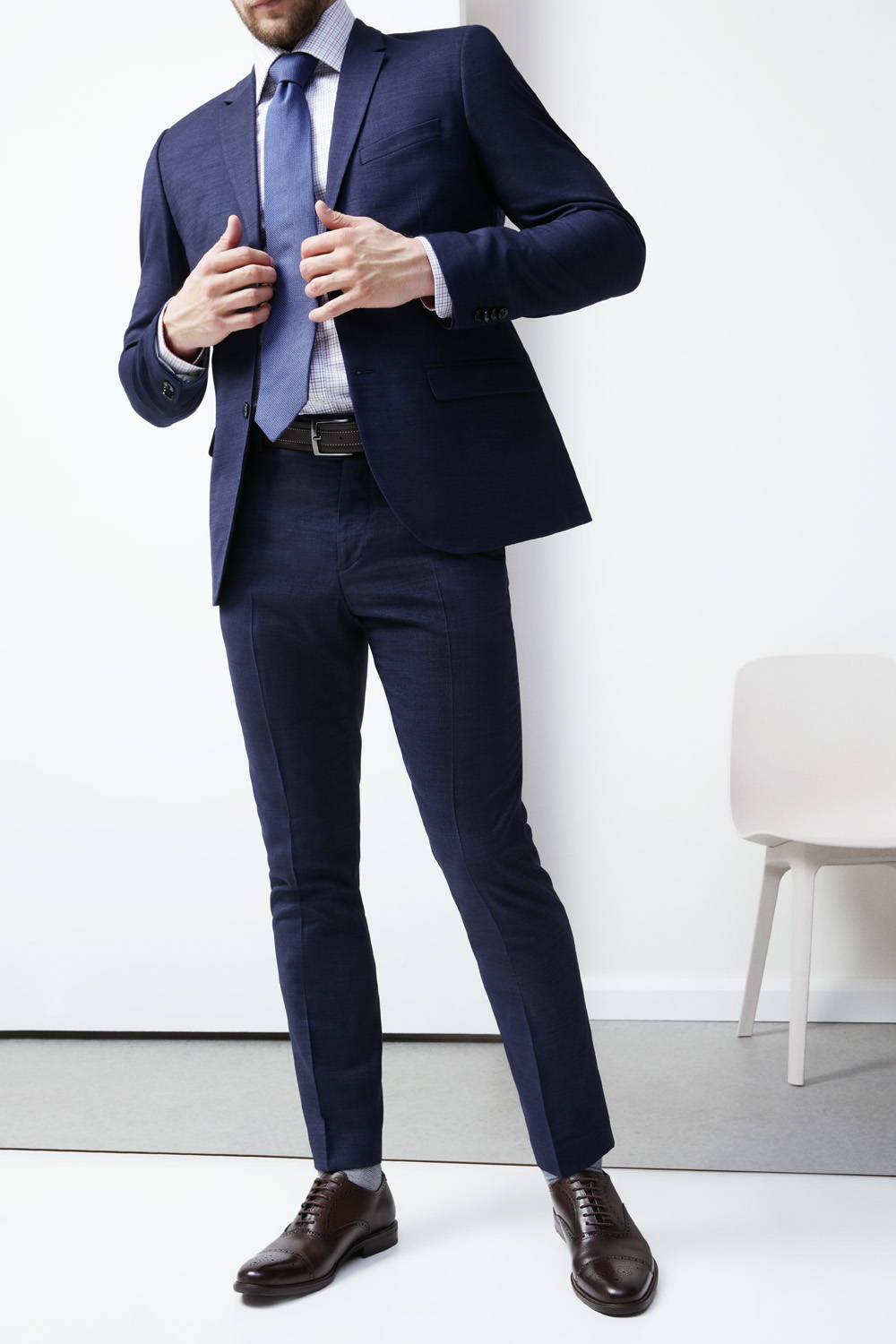 The new classic
For a contemporary take on a timeless look, a classic suit never fails to make a mark. Opt for a slim-fitting navy or cobalt blue - save black for Derby Day - suit and team it with a grey checked waistcoat, pale baby blue cotton Oxford shirt, floral patterned dark blue tie, and a blue silk pocket square. Go sans socks with a pair of tan double monk strap shoes or slip on some tassel loafers.
Statement separates
An ideal way to make the most of your racing attire is to invest in separates, allowing you to stretch your pieces further than a single look. Key pieces to consider are slim-fitting trousers in white, tan, teal, and navy, and blazers in cream, white, navy, and salmon pink. Remember to always wear a dedicated blazer - don't just throw on one of your suit jackets. Materials like linen, cotton, and chambray work best for Spring.
Try a pair of chambray trousers, cream linen blazer, blue shirt, blue wool knit tie, and a pair of tan derbies. Or, opt for a combination like tan trousers secured with a brown plait belt, a salmon pink linen blazer, a floral print shirt, solid pink tie, and a pair of brown penny loafers or horsebit snake print loafers.
The Peacock
For the guy who wants to see and be seen, an eye-catching outfit is essential. Stand out from the crowd with statement suiting and pattern experimentation. If you're opting for patterned suiting (think checks, houndstooth, pinstripes), keep your shirt and tie plain, and select a pocket square in a geometric block pattern. Likewise, if your suiting is simple, make a statement with a patterned shirt and pocket square, and round out the look with a pin-on pink rose.
Embrace the lighter hues and opt for a beige three-piece suit. Team it with a statement micro floral patterned Oxford shirt, a solid pink tie, a silk pocket square with shades of yellow and olive green, and a pair of two toned tan leather derbies.
Need for sartorial inspiration? We have a style guide for each of the main race days, from black and white tips for Derby Day, to what to wear to the race that stops the nation.