We are always searching for the newest sneaker trends to add to our range. This season we decided to dip into the sneaker archives to pay homage to a style of sneaker that has carved a place into streetwear history. This season we've rejuvenated the classic vulcanised sneaker. That name might not ring any bells - but we bet you've had a pair in your wardrobe at some time in your life.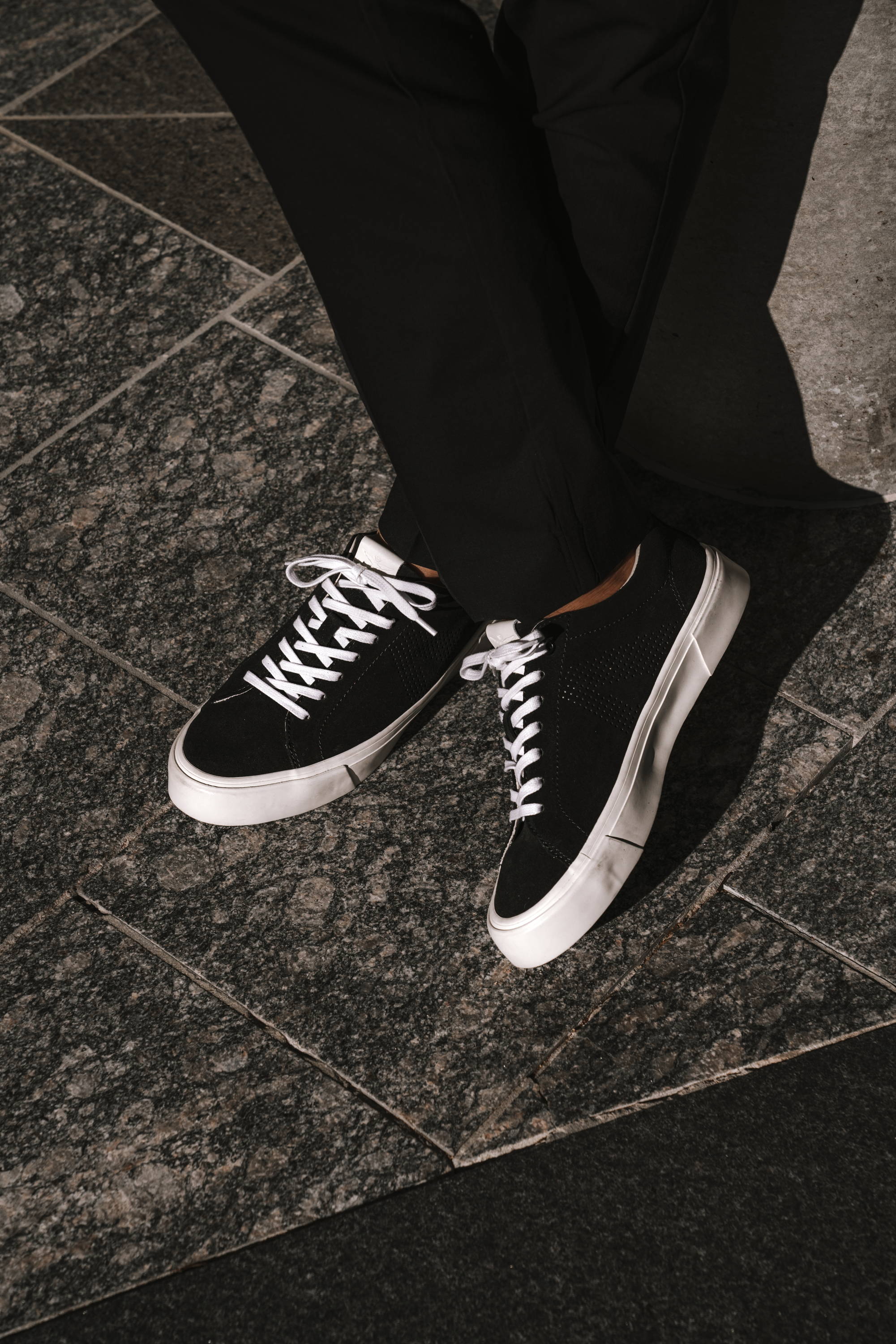 What are Vulcanised Sneakers?
In technical terms, vulcanised rubber is the product of a heated chemical process. The rubber outsole is mixed with other elements and heated to make an outsole that is light, flexible and strong. The whole shoe is baked in a vulcanising oven to ensure the finished product is as durable as possible. It is comfortable, grips well and can handle the wet - which made it a very popular shoe amongst basketballers and skateboarders, and an iconic style of shoe for a few iconic sneaker brands over the years.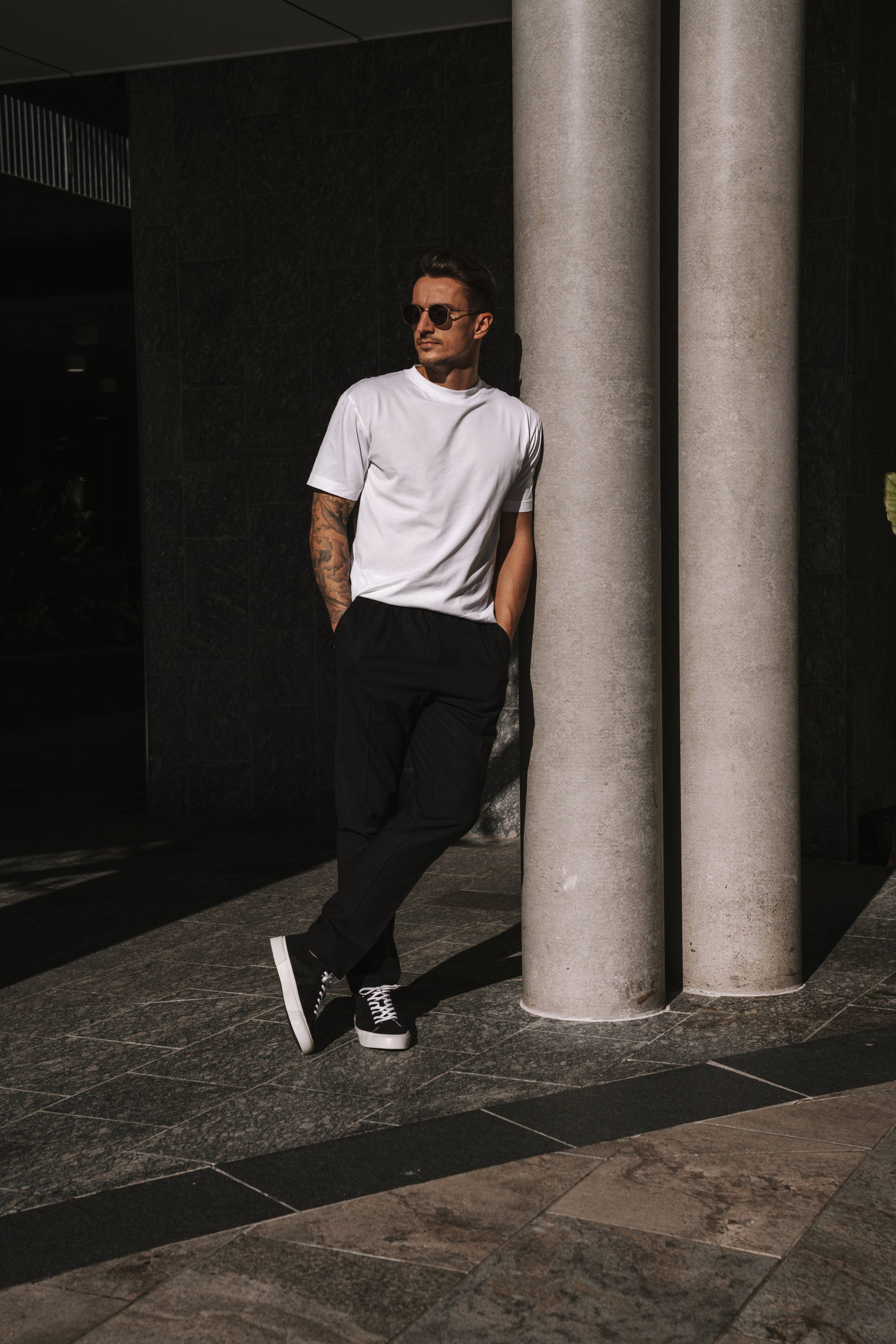 Introducing the V1 Sneaker
So what does a pair of Aquila vulcanised sneakers look like? We've taken the classic style and given it a slick, new look. We've used a full suede leather upper, with perforated details for a little point of difference. We've kept the chunky outsole a crisp, contrast white, with a flash of colour underneath. They're available in 5 colours: Navy, Black, Grey, Taupe and Cobalt.
How To Wear Vulcanised Sneakers?
Think of a pair of vulcanised sneakers somewhere between your dressed up leather sneakers and your athletic trainers. They're still dressed up enough that they could be worn to the office, but we would caution against wearing them with tailoring. They can add a cool edge to your sweats - whether you are working from home or need to pop to the shops, but we think they really shine when you wear them with jeans or chinos. Keep your pants cropped or cuffed, and make sure the rest of your look is a little more polished to balance the casual sneakers.