How does a brand who cut their teeth in dress shoes for 60 years create a best selling sneaker? By always being one step ahead of the rest.
It's undeniable - what was once named 'the sneaker trend' has now become a way of life. Sneakers have made their way into the dress codes of almost every occasion you can think of, from blue chip company offices to weddings (if you tread carefully enough!). They make up the foundation of most men's wardrobes – but, not all sneakers were created equal. If you need to settle on one sneaker to do it all, all you need is a pair of Deco's. But what make's them stand out from the pack?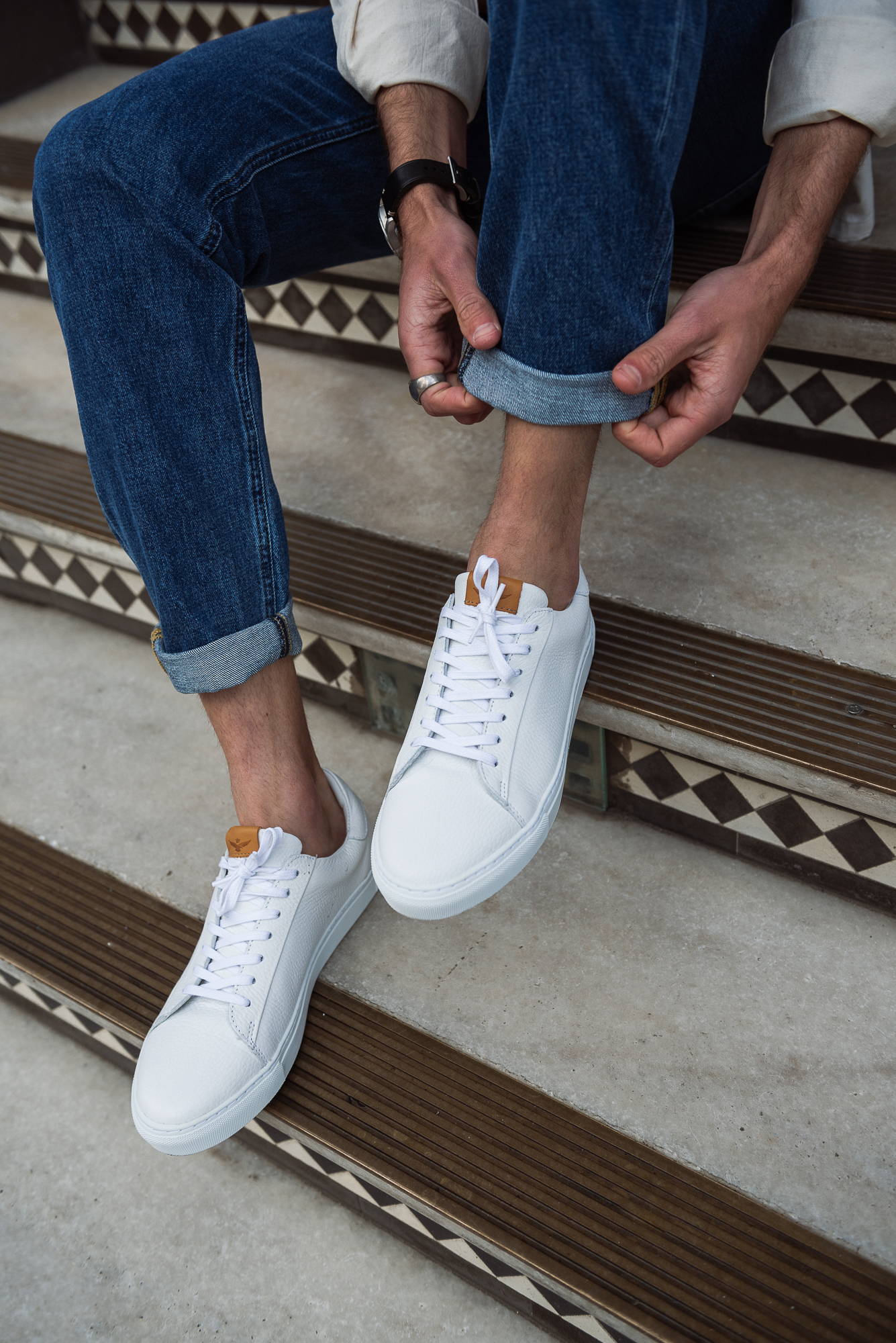 The first difference you will see between the Deco and most other 'classic' sneakers on the market is that the whole sneaker is crafted using leather. We thought it was important to keep the upper and lining made from leather to avoid sweaty feet in sneakers worn all day. Leather is a natural fibre, which means your foot will be able to stay cool and breathe all day, unlike the synthetic lining found in most sneakers on the high street.
---
The second reason why the Deco has a leg up on its competition is the way we make it. Made in Portugal from an expert shoe maker, we've used a type of construction not often used in 'streetwear sneakers' to ensure maximum durability and flexibility. Strobel Construction is usually only reserved for making athletic shoes, and is where the upper leather is stitched to the insole of the shoe to ensure a comfortable and long-lasting fit.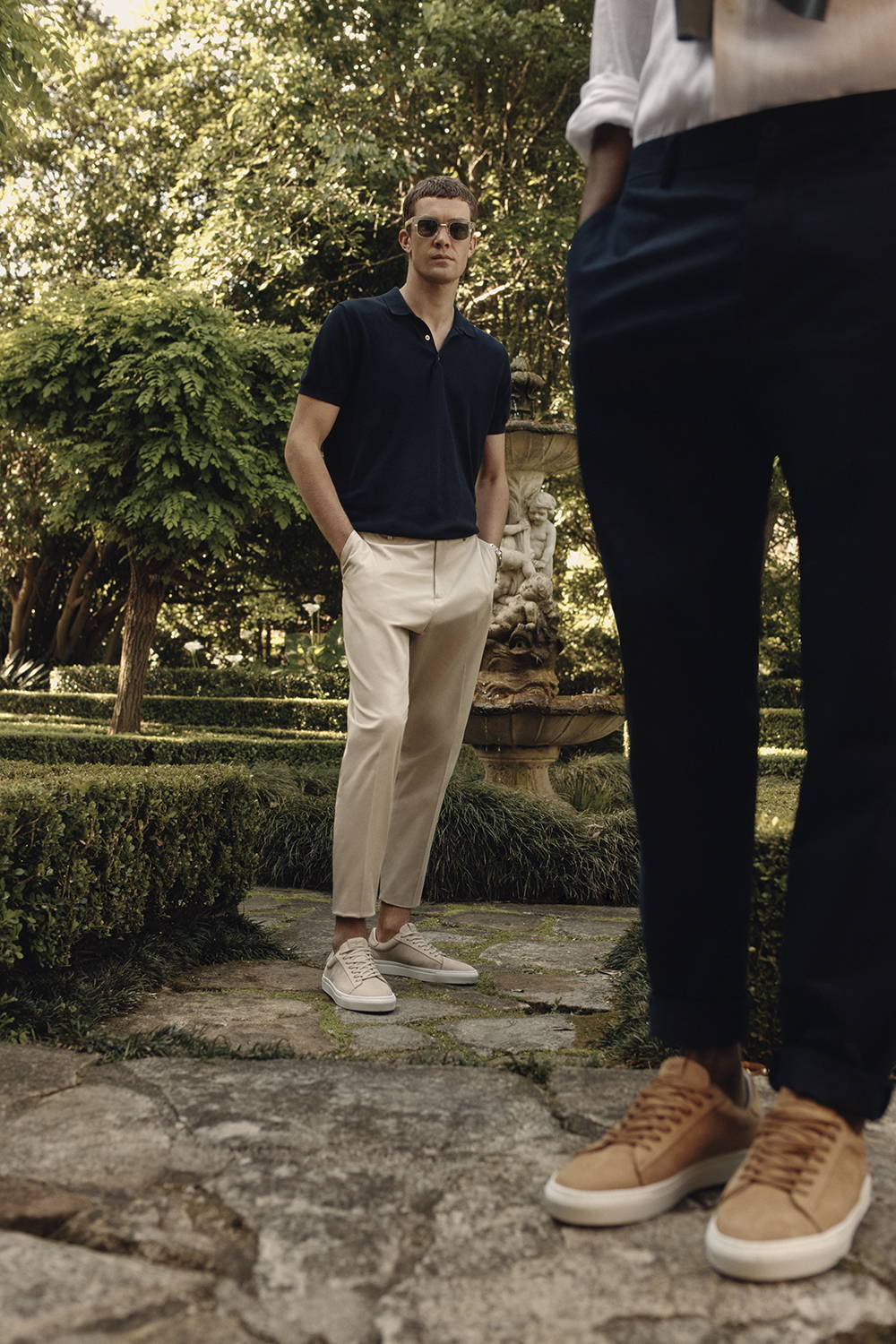 ---
When it came to designing the Deco, we adopted the age old fashion mantra – "less is more". The sleek and simple design means the Deco will become the most versatile shoe in your wardrobe. This is how the Deco has risen to cult status in the Aquila family. They look just as great with a pair of navy chinos as they do with shorts, jeans, tailored trousers, and suit pants. No matter the colour, the occasion, the dress code – the Deco Sneaker is sleek enough to do it all.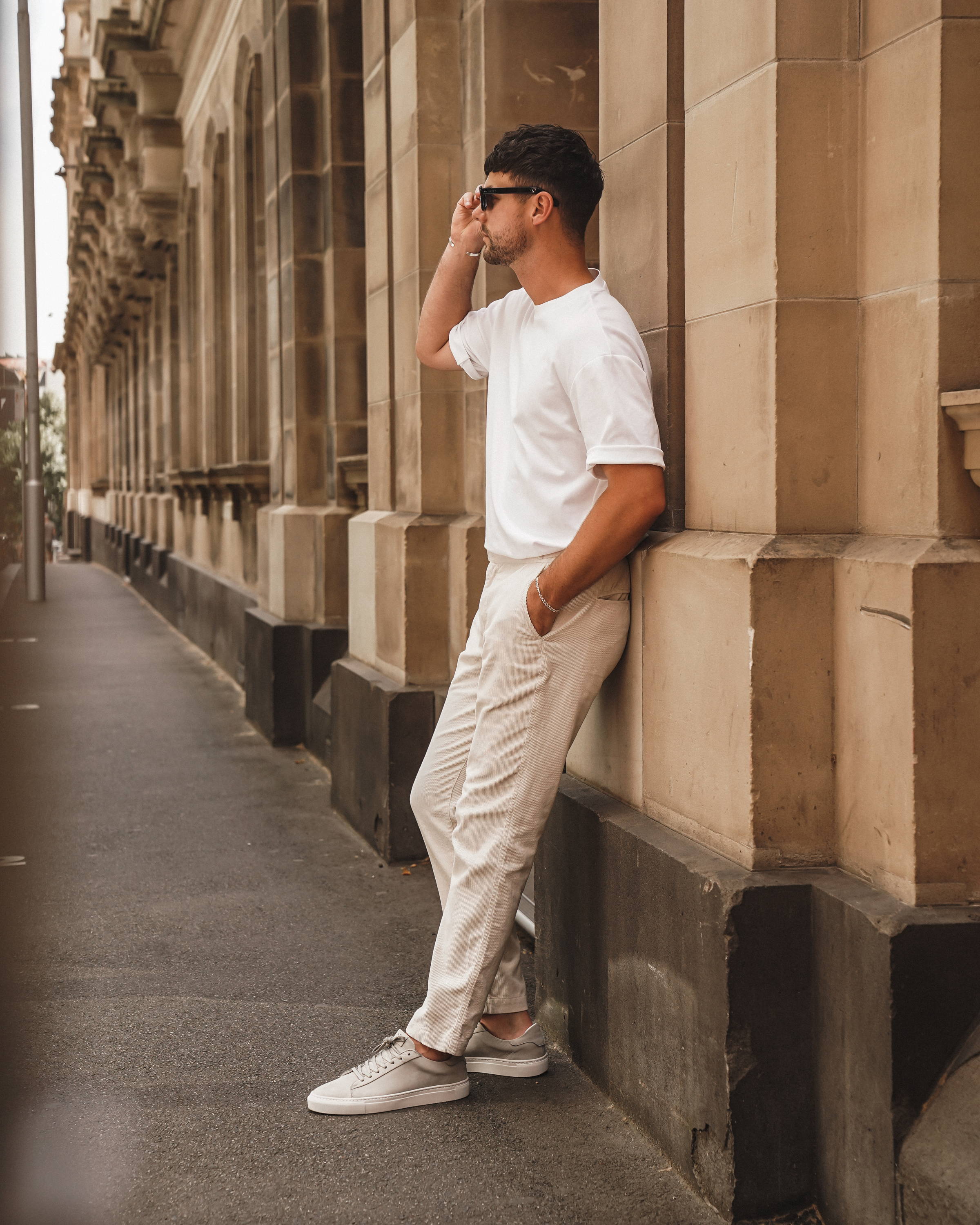 ---
---
---