In the corporate world, you see the phrase "business casual" thrown around a lot. Especially these days, when a lot of offices are ditching the compulsory suit-and-Oxfords combo. There's no set definition for "business casual" but it usually means something smart and comfy: slim-fit jeans and a knit blazer, tailored dress chinos and boots, or maybe a suit with sneakers, instead of traditional Derbies. And when it comes to men's casual dress shoes, you need something that can take you from the boardroom to the bar, without looking weird in either one. Tricky stuff.
Welcome to our guide men's business casual shoes.
You should run this by your boss first, but unless you work for an investment bank, hedge fund or posh corporate law firm, sneakers under a suit should be fine. More than fine, actually. Leather sneakers with the right suit can look surprisingly sharp. We've written an in-depth guide on this topic before, but here are the basics. You want good quality leather sneakers – not beaten-up canvas trainers – and you need to keep them clean. A minimal style, like the TRACER, will look great under a charcoal or navy suit, but don't be afraid to play with colour and texture, too. Some Nubuck DECO sneakers or dressy AZTEC sneakers can easily walk between the worlds of corporate and casual.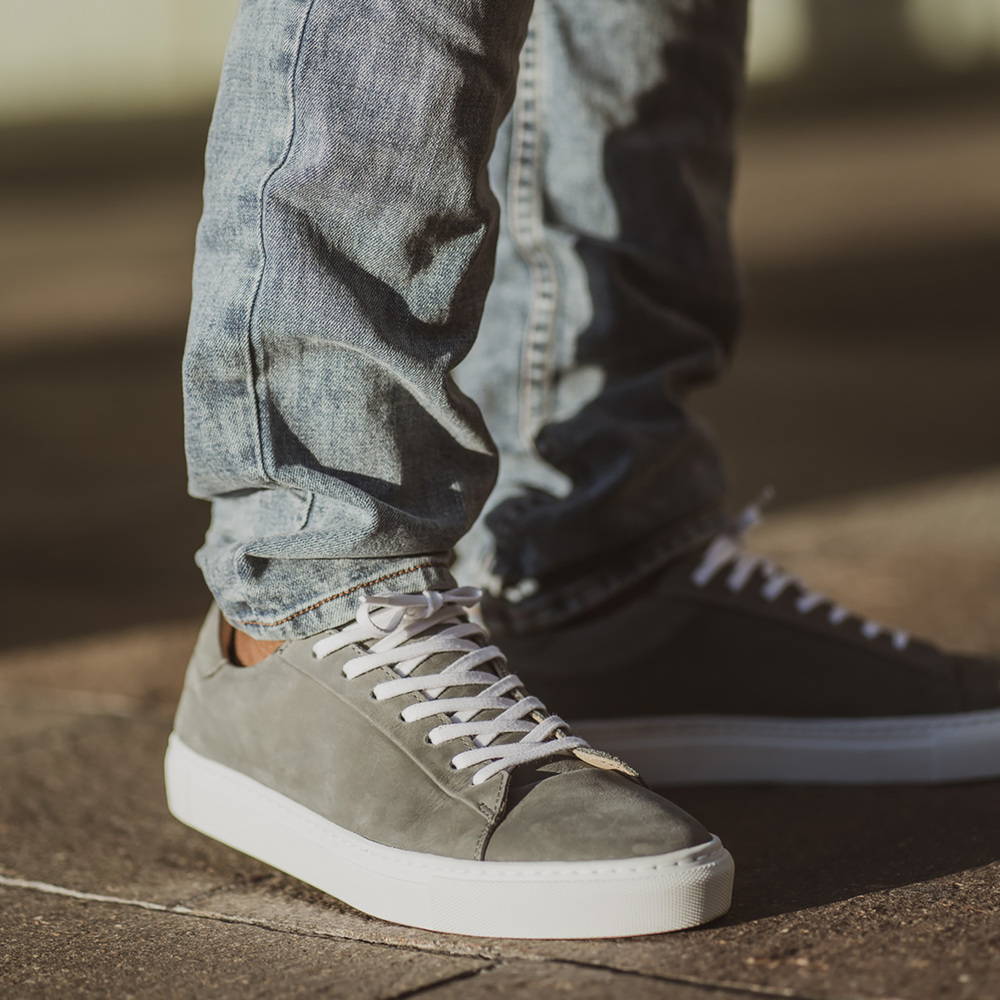 The humble Chelsea boot is here to save the day – again. If you're going to invest in one business casual shoe, make it this guy. Chelsea boots can work under your 9-5 office suit, but they're equally slick under dress chinos and cuffed, dark denim. It all comes back to colour and material. For black, grey or navy suits, you want a sharp, full-grain leather Chelsea, like the BEAUMONT. Stick to black or dark brown, and remember: the more chiseled the toe, the more formal the boot. For chinos and jeans, try something warmer and more rounded, like the DAYTON khaki Chelsea boot. That soft-touch suede adds some visual interest, and you could easily wear these as your weekend roadtrip boot.
One step down from the Chelsea, we've got the desert boot. These guys are on the more casual end of "business casual", but they can still look great under a two-piece suit. It's all down to materials and styling. A suede Chukka like the HUDSON, with its chunky rubber sole, might scream weekend footy match, but something like the DORADO or BRODY is much more refined. Either of these can add character to your corporate suit, while still being low-key enough for the average weekend winery. Best of all, Chukkas and Desert Boots are comfy. They're more like foot gloves. Unlike Brogues, you can wear them around the office all day and still pub-crawl with the best of them. You can read more about desert boots over here.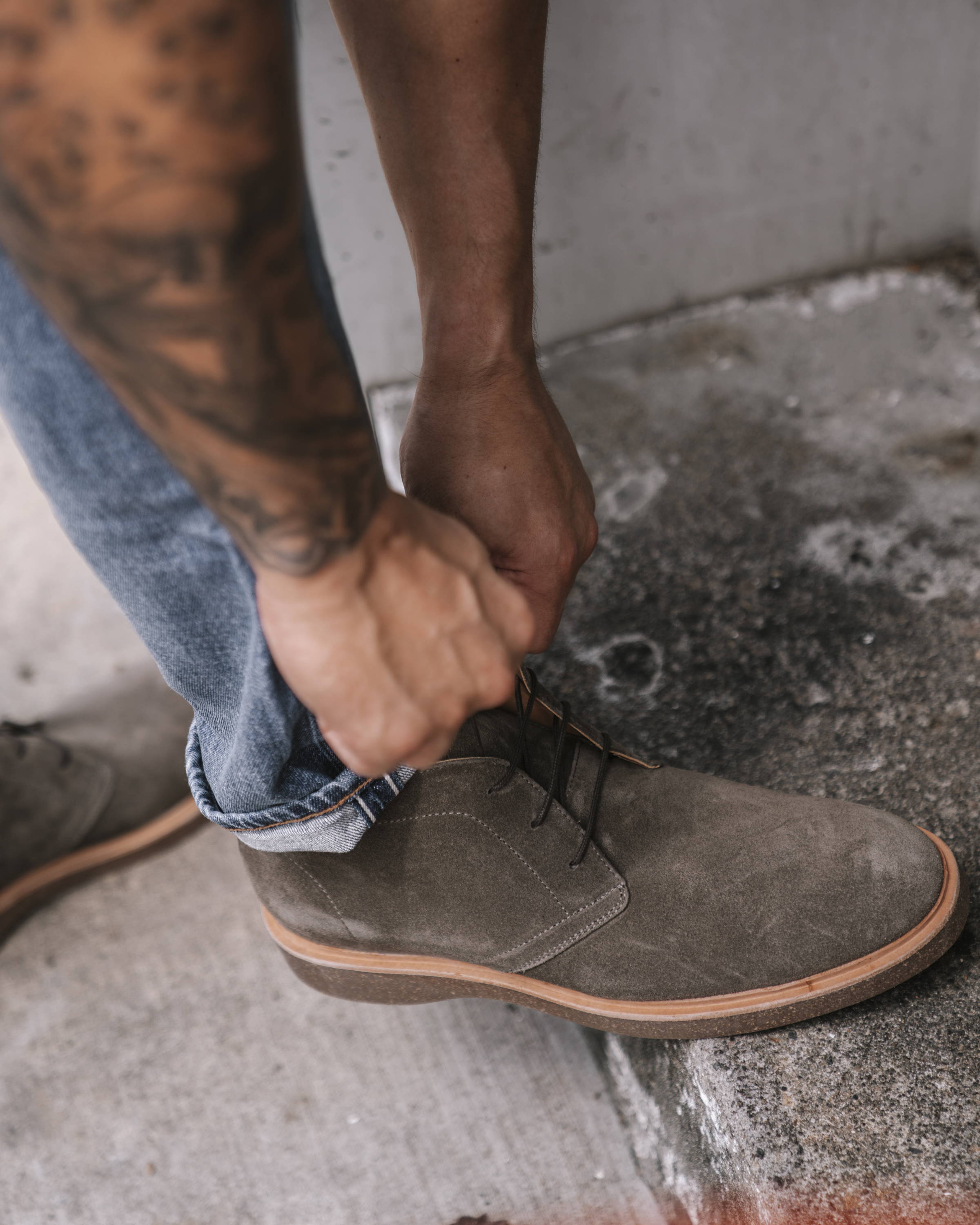 Okay, most shoes are technically 'lace-ups', but we're talking here about a specific kind of hybrid: not quite a sneaker, not quite a boot, and not quite a Derby either. Our lace-up shoes live in that smart-casual world, where you might drift from the office to the cocktail party to the after-dark beer garden. They've got the open lacing and premium uppers of a Derby, but also the comfy rubber sole of a sneaker. HEATON and WILBURN are good places to start – you could wear these guys under a suit, just like leather sneakers, but they're equally sharp with denim. And there's an added bonus, lace-ups are probably the comfiest things you can put on human feet.
---