Real Guys, Real Good Shoes.
When it comes to what you choose to put on your feet every day, it shouldn't be rocket science. We know you have bigger fish to fry, so this season, rather than banging on about this shoe and that, we thought we would talk to some pretty incredible guys instead. Real guys that have achieved amazing things in their fields, that start the day the same as us all, by putting on a great pair of shoes and walking out the door.
Across the next 4 months we get to meet some pretty legendary guys, from high-flying footy players to the pros of the food, street art and grooming scenes. Keep your eyes peeled.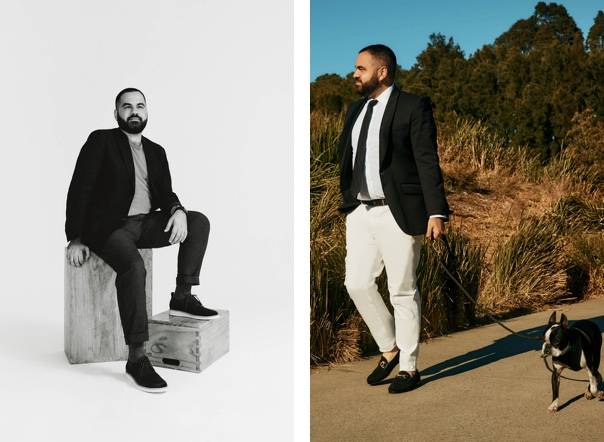 Giuseppe Santamaria
Photographer at @meninthistown
A decade ago the street style landscape was wildly different to what it looks like today. And Toronto-born, Sydney-based photographer Giuseppe Santamaria has contributed to that change. The street style photographer and publisher of Men In This Town, has been capturing street style on Australian sidewalks for almost a decade, and is now one of the country's most well-known creators in the space.
2409
Reddick Black Loafers
2412
Brenner Charcoal Casual Shoes
1573
Balfort Lizard Brown Driving Shoes
2174
Armfield Black Penny Loafers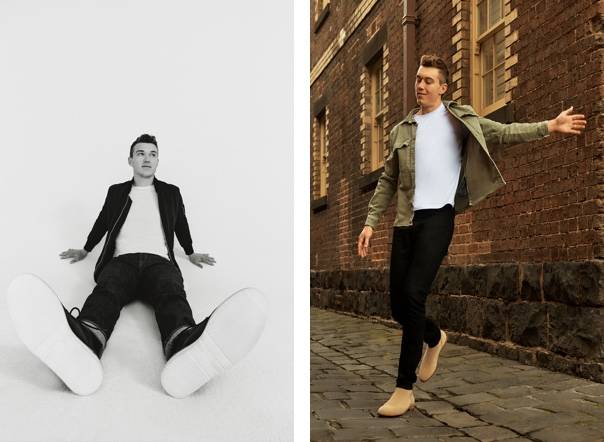 Patrick Cripps
AFL Carlton Football Club
What can we say about Patrick Cripps? The man needs no introduction (but we will give it a go). Carlton Football Club co-captain (at 24 years old no less), voted league MVP this year, and a contender to take out the top medal.
We were chuffed to talk to Crippa about footy life, his home in WA, and what he wears when he wants to look fresh.
2226
Keystone Black Ankle Boots
2395
Derossi Camel Chelsea Boots
2394
Pellegrini Brown Chelsea Boots
2476
Zaniolo Navy Sneakers
1691
Brinton Black Ankle Boots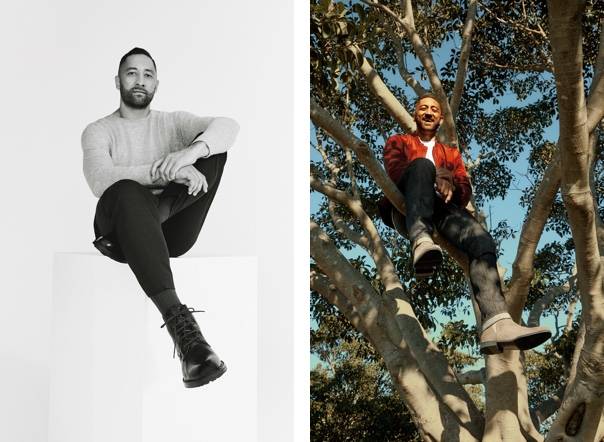 Benji Marshall
NRL West Tigers, Half Back, First Time Dad
We had a bit of a pinch me moment meeting Benji Marshall when we shot this campaign. An absolute legend of the game, with a career spanning over 300 games, and a reputation for just being a super chilled guy.
Aside from being a super proud Dad to 18 month old son Fox, we learnt how a bowl of homemade spaghetti bolognese can make or break a game for him.
2164
Ingram T.D.Moro Military Boots
2393
Pellegrini Black Chelsea Boots
2432
Eduardo Brown Penny Loafers
2396
Derossi Grey Chelsea Boots