In the lead up to the spring racing carnival, we caught up with Giuseppe Santamaria to talk trends, the evolution of blogging, and what makes him cringe.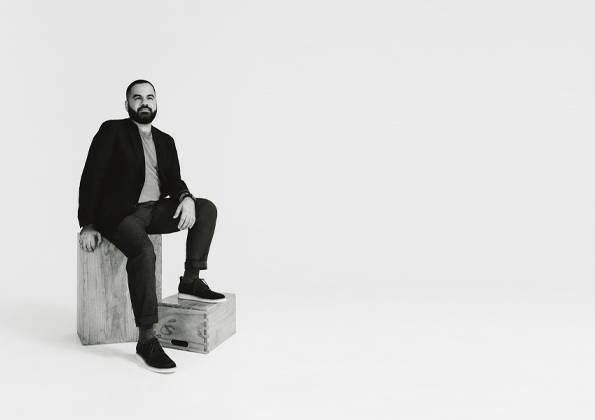 Giuseppe wears the Brenner casual shoe in charcoal
A decade ago the street style landscape was wildly different to what it looks like today. And Toronto-born, Sydney-based photographer Giuseppe Santamaria has contributed to that change. The street style photographer and publisher of Men In This Town, has been capturing street style on Australian sidewalks for almost a decade, and is now one of the country's most well-known creators in the space. With three books, a podcast series, and a magazine under his belt, it's safe to say Santamaria has excelled in his craft ​—​ but it's down-to-earth nature and his desire to not be 'caught up' in the politics of the fashion world that we love most.
On what he loves about being a street style photographer…
"​I love the people interaction ​—​ photographing people on the streets and capturing their style. Getting to hear their stories is always inspiring and a natural high for me."
On his career progression…
"I studied graphic design. I worked in magazines for a while, mostly fashion based, and working with a lot of great photographers in those magazines inspired me to pick up a camera and start shooting. The streets of Sydney were something that were new to me and a great way to explore them. The idea of photographing what was around me, and putting it on a blog and sharing it with people around the world really resonated with people and through that I got to work with amazing brands and things started to grow. It's been a slow growth ​—​ next year will be 10 years and it just keeps steadily going somewhere ​—​ I'm not sure exactly where but in that time I've produced three books, an independent magazine and I keep the blog going. I'm always out on the streets photographing."
On how blogging has evolved…
"Blogging has changed a lot in 10 years. When I started with Tumblr, that was the platform to use at the time. There was no Instagram ​—​ it was only just starting out. I grew almost 500,000 followers on that platform alone and that really put the spotlight on my work. Of course Tumblr isn't what it used to be, so I jumped onto Instagram and still have my own blog. I love having my work on a website where I know it's going to be there. You dont know whats going to happen with the different social media platforms. Learning from what happened with Tumblr, I'm not putting all my eggs in one basket with Instagram. And putting it in print is something I absolutely love. I worked in magazines, and always wanted to have my own magazine, since I was a kid so that was the dream."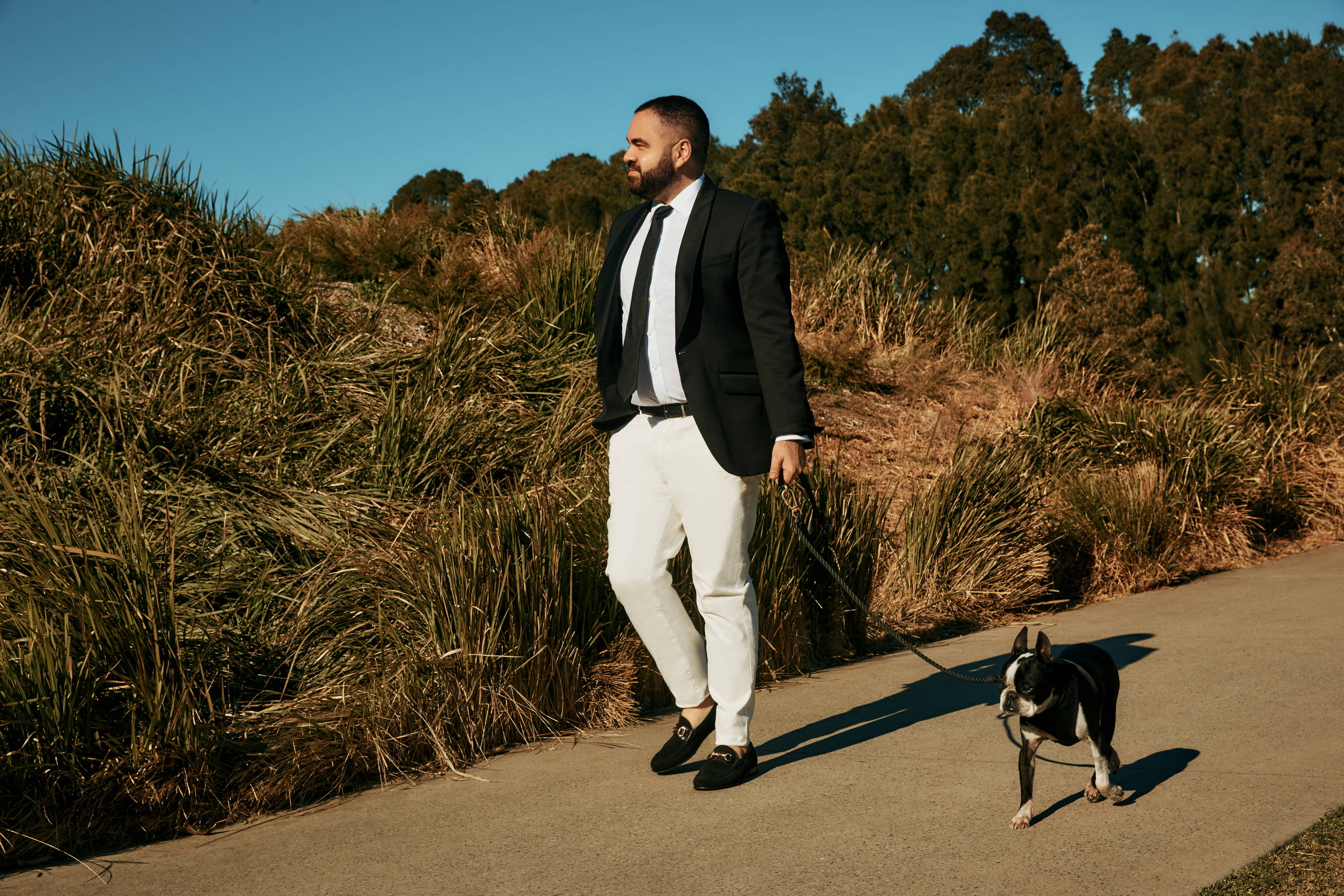 On when he thought he'd 'made it'...
"I felt like I had made it when I received my first book deal. It was amazing to see that someone saw something in what I was doing and saw the value of it. To get my stuff in print, that was always the dream. To continue doing the magazine itself, that's something I really love and whenever I put one out I feel like its a major accomplishment. I hope I haven't peaked yet! Hopefully there's more to come."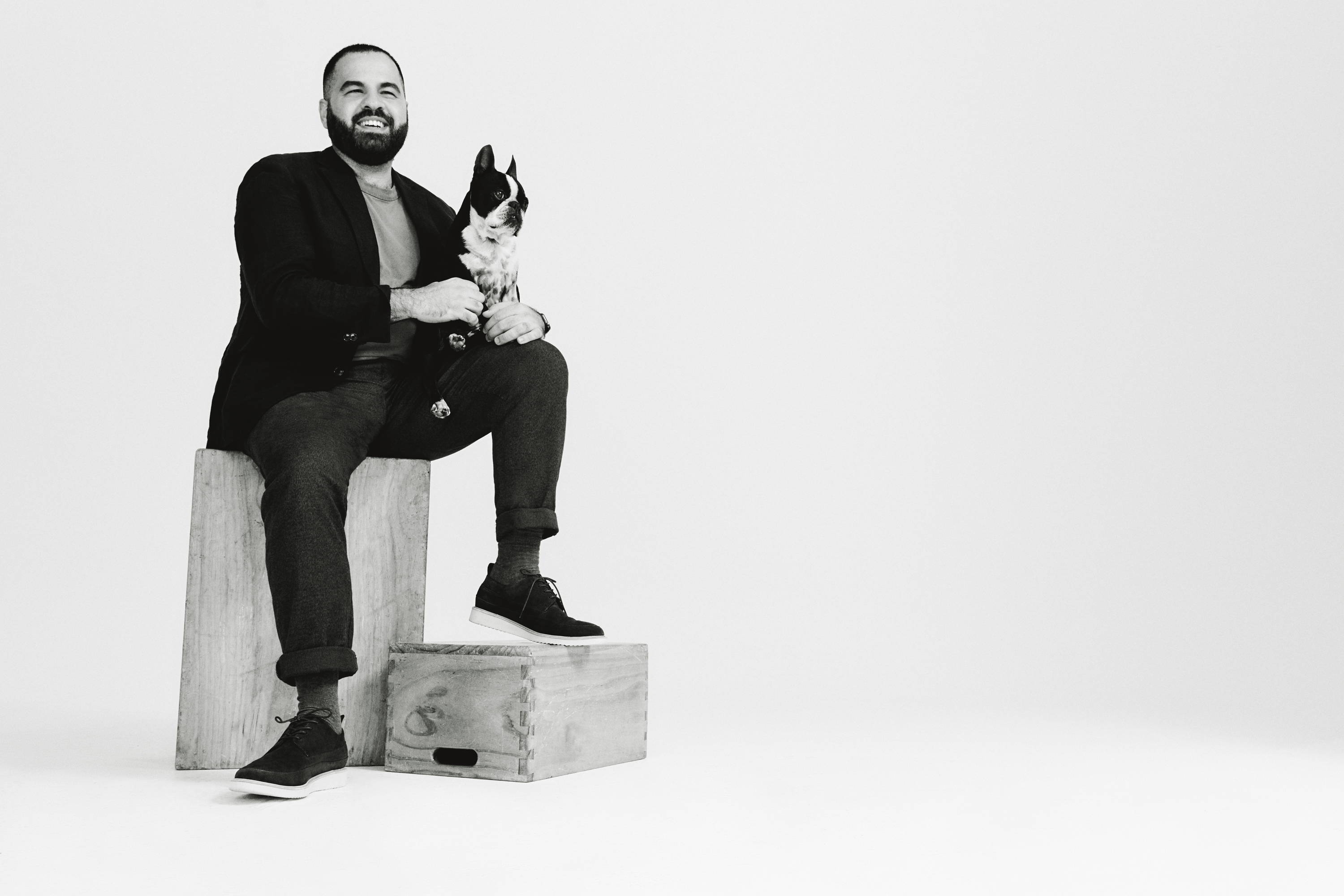 On why he launched a magazine…
"It was easy to do something on the website, but I think it's something completely different when you read a story on paper and interact with the pages and see photos on print. It has more life to it. So the magazine was for that ​—​ having the website where I have visual inspiration with my street style photography but the magazine goes more in depth ​—​ who are the guys I'm photographing and what's their story? People really resonate with it. There's a huge subscriber base."
On where he loves to shoot…
"Some of the streets I love photographing in Australia are the Sydney and Melbourne CBD. It's a place that people from so many different walks of life are coming to work ​—​ so I'm getting a variety."
On how street style has evolved…
"Street style has changed over the last 10 years. In Australia it used to be thongs and a
T-shirt ​—​ it's the culture of Sydney, specifically ​—​ but the internet has evolved and shown guys how to dress differently and the variety of ways you can dress. Street wear has influenced guys to try colour and have fun and experiment. I think that's a new thing for men in Sydney. It's changing for the better ​—​ it's good, it's fun.
On what trends make him cringe…
"What makes me cringe is when people take on trends because it's a trend and not representing their own style. Be true to what you want to represent out there ​—​ that's the best way to go."
On what we'll see at spring racing carnival…
"More colour! The spring carnival season is usually reserved but I found in the past few years it's getting more colourful. It's going to be more colourful and more interesting ​—​ more pattern."
On how he spends his down time…
"Spending time at home with Baxter [his French bulldog] and my partner Josh is my bliss. I love just hanging out. We're homebodies."
On his ideal summer…
"I love one of those stinking hot summers. Even though I hate it when I'm at home because we have no air conditioner. Having so many people outside ​—​ the cafe culture, bar culture ​—​ it's buzzing all the time."
On his personal style…
"My personal style is very influenced by Japan. I love a lot of the designers there. That relaxed, flowy type of dress that is just comfortable. I like colour, I like pastel, muddy clay colours. I'm not necessarily wearing just black. Shoes I'm either wearing loafers which I love and find very comfortable in the summer, or white sneakers are a staple as well. I go between the two. Lately more sneakers."
On his most memorable pair of shoes…
"My dad had these woven Italian shoes and I always thought they were the weirdest, ugliest things when I was a kid, but then bought a pair because I was influenced by that and love them. They were very Italian style. Maybe that's why I wasn't attracted to them at first. As a kid you rebel those things. But I have a pair now, and still wear them. They remind me of my dad. It's that very Italian kind of shoe that I think is a staple there so now it's a staple in my closet".
On what shoes he'll wear this summer…
"This summer I'll be wearing loafers. That's my go-to. Either sockless or with very small socks. They keep things dressed up."
---