Trends come and go, but style sticks around. The same is true for men's shoes. Every year we see new shoe trends emerge on runways, streets and catwalks. Chelsea boots are dominant for a while, then the needle swings towards Chukkas, or loafers, or Derbies, or minimalist sneakers, or something totally new. That's the fun thing about men's footwear. At Aquila, we try to channel emerging trends into our collections, but also set the tone for the year ahead. (If you spend all your time chasing trends, you'll never set any yourself, right?)

In this article, we'll take a look at some of the trending shoes for men, and how men's footwear is starting to change in 2022. Buckle up.
Well, all loafers really. 2021 was arguably the year that men's loafers broke out of the formal scene and hit the mainstream. Guys were wearing them with cotton shorts, linen shirts, slim-fit denim, chino pants, crew tees, everything really. We expect loafers to become the dominant semi-formal shoe in 2022. In terms of new styles, there are a few to watch out for. ALFREDO loafers are a twist on the classic penny design, with their woven upper and dip-dye colouring. Suede loafers will also be popular, especially for cocktail parties and smart casual events. Our MATEO loafers are a great example, if you want to jump on this trend.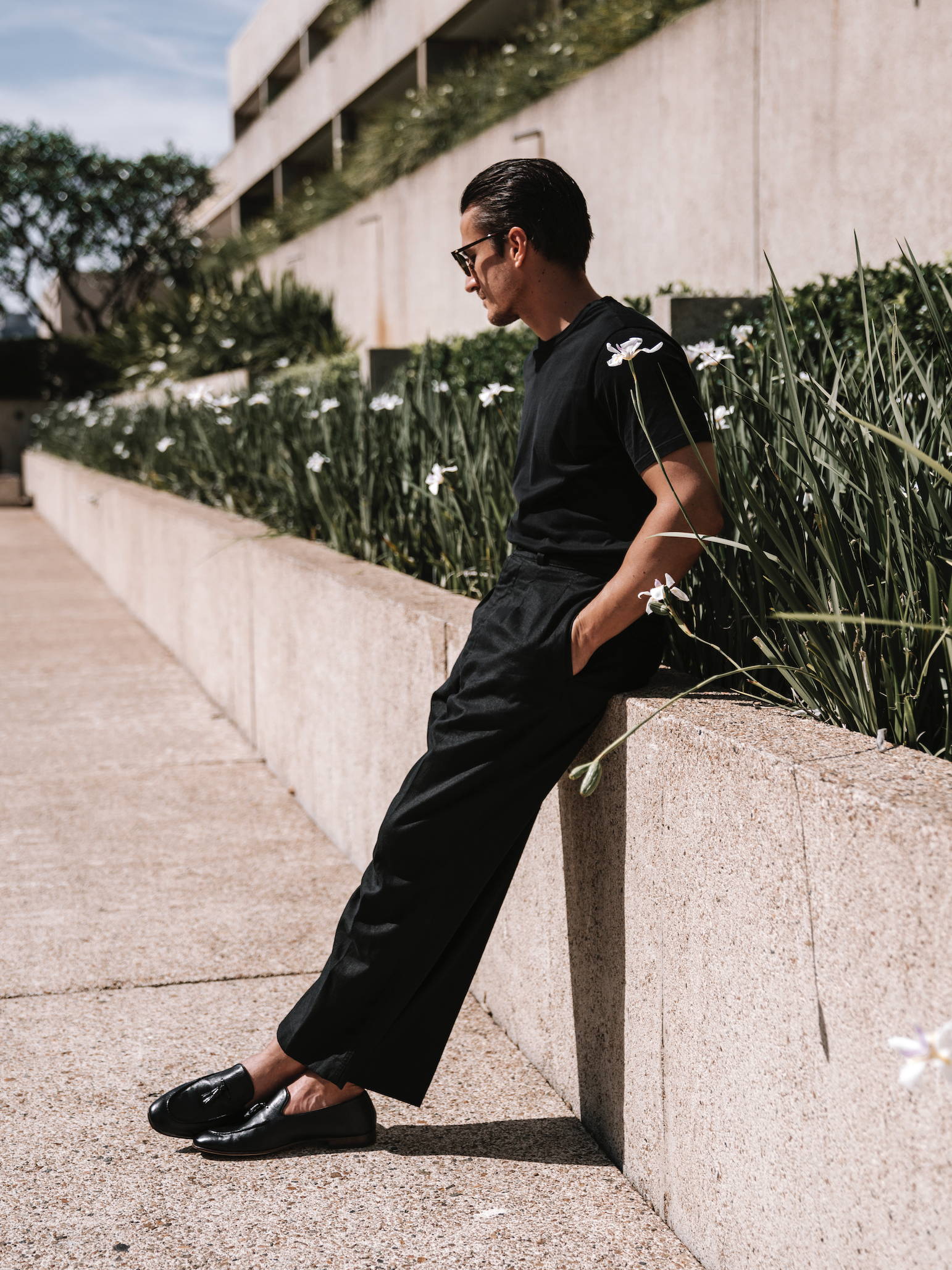 Plain white leather sneakers have been having a moment for a while now, but this year we should see colours and materials start to shift. Something like the DECO in white will always look classic, but don't be afraid to branch out into Nubuck low-tops, pastel colours and even leather high-tops (instead of the stock-standard canvas). Suede and Nubuck sneakers in particular are having a moment right now, as guys overlap street style with interesting texture. Think of it as minimalism…with benefits.
We don't know what else to call this trend. Guys are starting to lean heavily into boat shoes and espadrilles, with driving shoes and moccasins running a close second. Think slip-on shoes with a coastal twist. The sort of thing that looks good under a linen shirt, on a yacht, while holding a beer. If you want to nail this look, try the laid-back COTTESLOE espadrille in khaki or navy. Match it with some cuffed ivory chinos and a tan button-up shirt. Or you can combine a couple of trends and experiment with suede. Our new suede slip-on shoes and boat shoes will both see a lot of play in 2022.
Chelsea boots really became a 'thing' a few years ago, when America finally discovered Blundstones. And the trend doesn't show any signs of slowing down. If anything, Chelsea boots are going to evolve in 2022. We can expect to see Chelsea boots and military boots merge slightly, becoming chunkier, with a thicker heel, layered underneath heavy coats and parkas during winter. At the same time, suede Chelsea boots like the KEEGAN will continue to grow into a smart-casual staple. If you've been waiting to get a pair of Chelsea boots for your winter collection, this could be a good year to do it.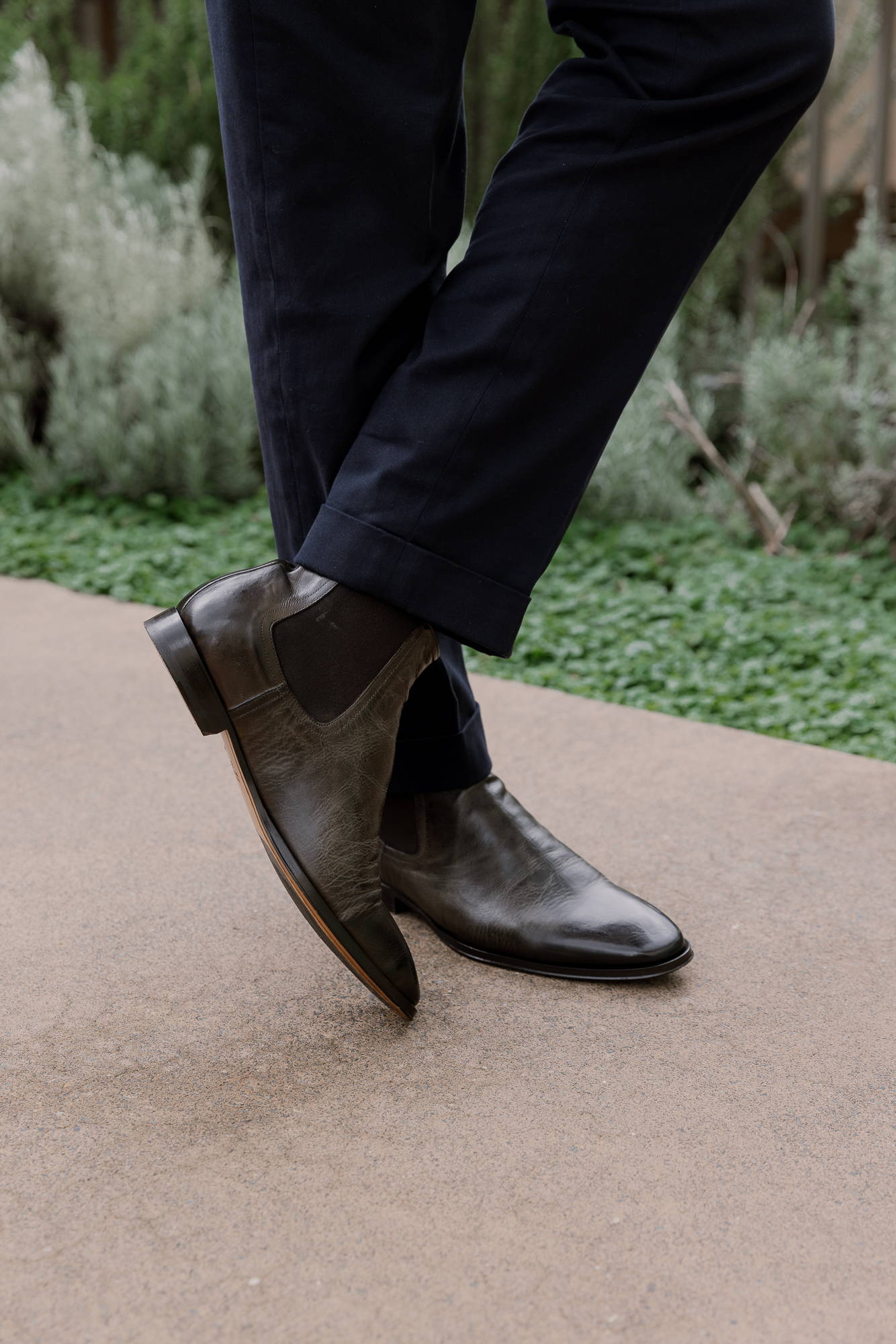 If we had to pick a formal shoe for 2022, it would be the men's Oxford. Stylish, classic, timeless. There are plenty of shoes nipping at the heels of Derbies in the semi-formal category (loafers and Chelsea boots being the popular two), but Oxfords still have 'formal' more or less wrapped up. If you haven't invested in a good pair of Oxford shoes yet, start with something sharp and minimal, like the KEATING. These guys will work under almost any suit, and you can even match them with a tux.


Remember, following shoe trends in 2022 is no substitute for finding your own personal style. At the end of the day, you should wear what you like, and what's comfortable. Those are the golden rules.