Creating and developing a personal style (and wardrobe) isn't so much about keeping up with fly-by-night trends. It's it's about ensuring your attire and grooming preferences (essentially, your appearance) is right for you at this particular time.
As we move into different age groups, re-designing your style is important. Are baggy surf shorts and skate shoes really ideal casual wear for a 32-year old man? Probably not! So here we offer you some basic tips on how to take your first steps to recreating your own look.
1. Update Your Wardrobe
There's an old chinese proverb "If the old do not leave, how can the new come?" Right on. Get rid of all the things you no longer wear (i.e. have not been wearing in the past 6 months), need or fit to create space for a new collection of wardrobe staples.
Consider Your Budget
Be realistic about how much you have and want to spend. You don't need to spend a lot of money to look good or develop your style. Start with basics such as denim jeans, t-shirts, and knitwear and work from there.
If money isn't so much an issue, we always recommend investing in quality items that will last you. While it'll cost you more in the short-term, high quality items will last longer, fit better and you won't have to shop as often!
Don't be frivolous when shopping; take your time, make sure you really want it (and can afford it) before buying. There's nothing worse than an impulse buy based on pressure.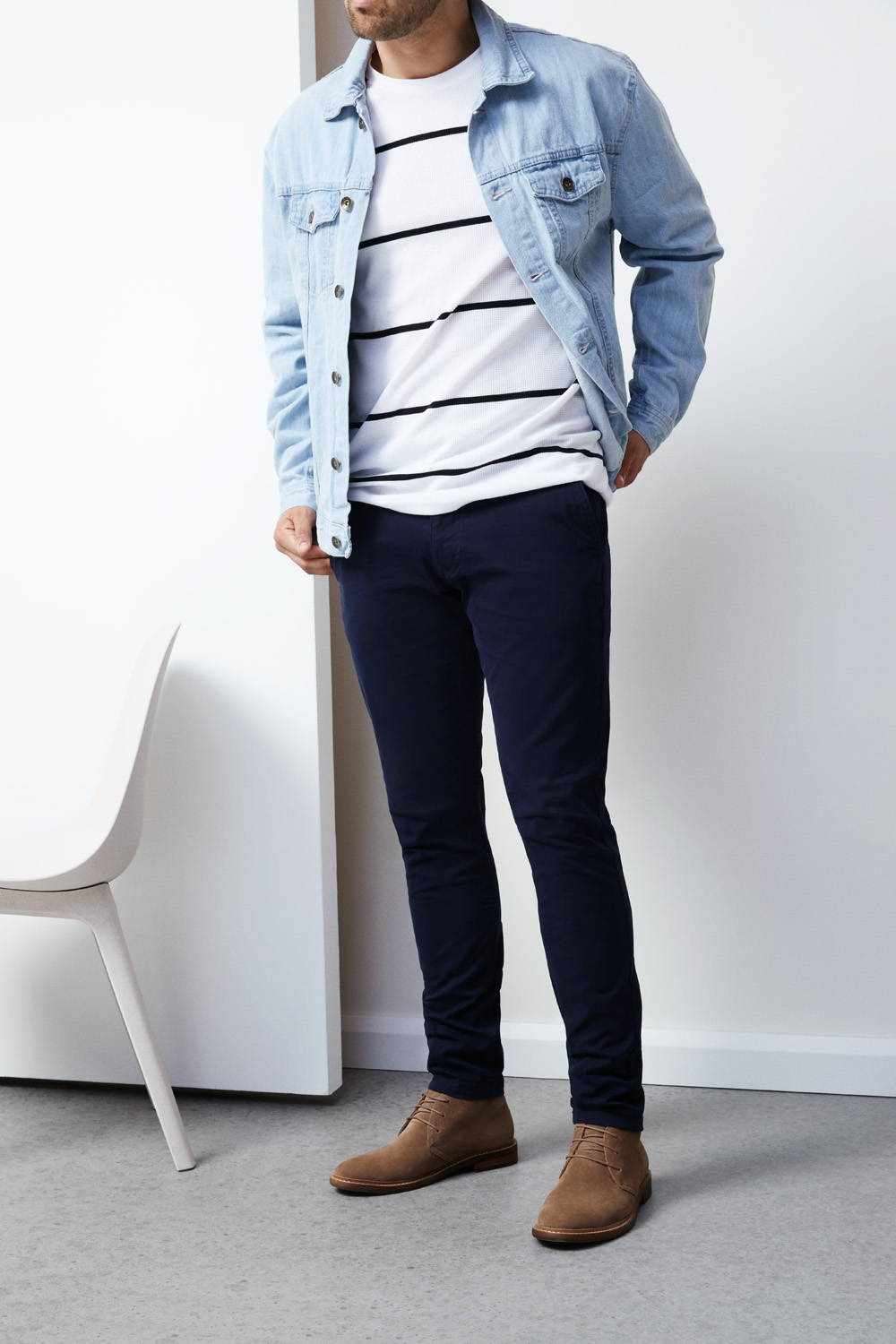 2. Reassess Your Grooming Routine
Haircut
Don't just get the same hair cut you've had for the last 10 years from your local 'JustCuts'. Find a reputable barber or stylist and discuss ways to reinvent your look; they are experts in their field who will be able tell you what is suitable for your face shape, hair texture and type. You'll definitely leave feeling like a whole new person.
Face
Start a 3-step regime every morning and night; cleanse, tone and moisturise. Although it may seem a bit excessive (if you're not already use to doing so morning and night), you will see a world of difference within a week of doing so. Cleansing and moisturising is incredibly important to rejuvenate skin and keep it looking fresh and healthy. Weather plays a big part in effecting your skin's condition (i.e in the winter, your skin will dry out; in the summer, it will get oily), so it's important to rectify any any of these effects.
3. Attitude Check
A bad attitude will keep you back from making any genuine and meaningful changes. Be warned, you will come up against some mental challenges so it's important to keep an open mind and let go of silly preconceptions and ignorant stereotypes.
No, pink shirts and going sockless may not be for you, but it might work for the guy next door. Good on him. For now, focus on yourself.
4. Assess and Act
What is the image you want to portray? How do you want people to see you? More importantly, how do you want to see yourself? Assess your current style and make the appropriate tweaks. Keep it minor at first so they're not too far removed from how you present currently.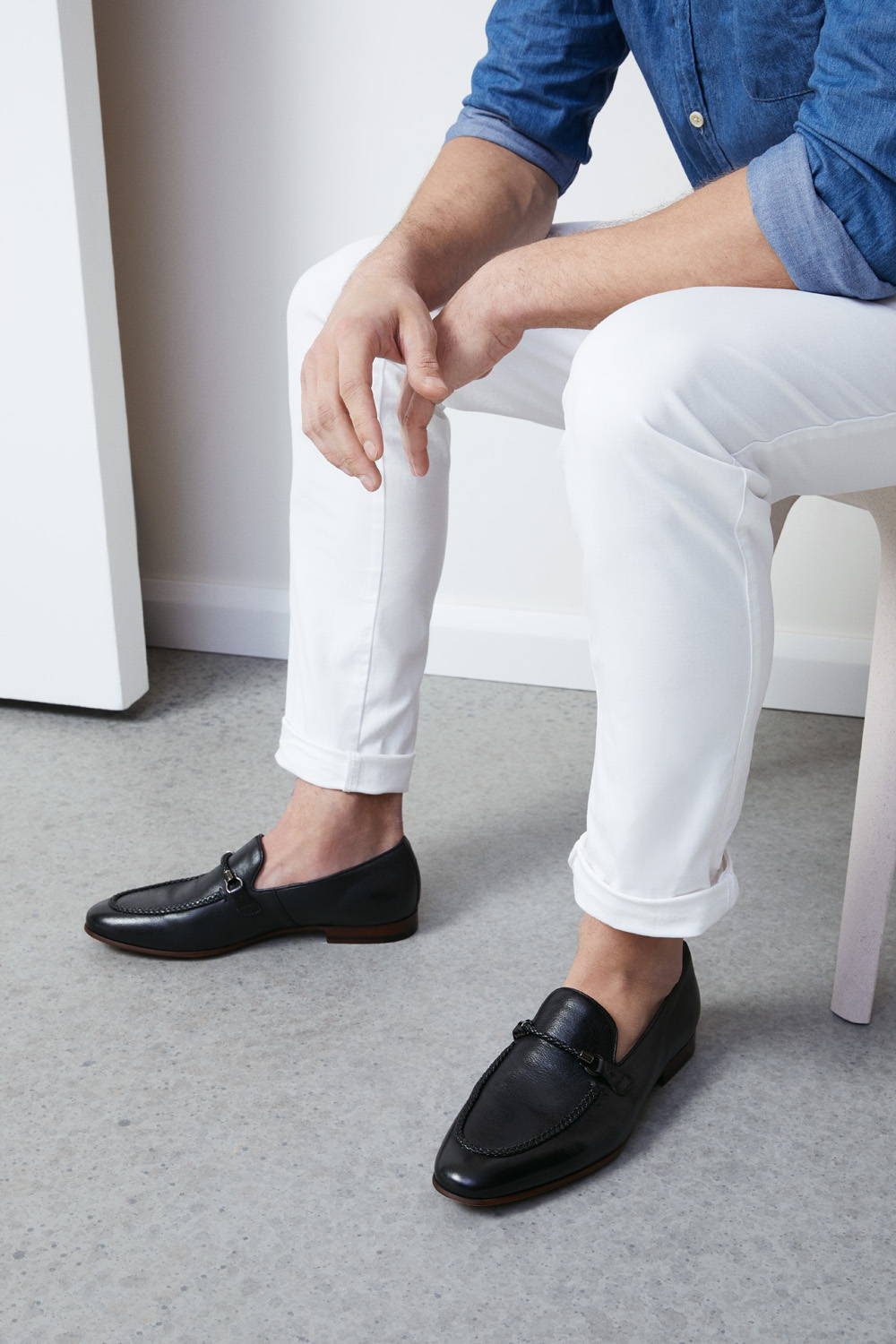 5. Style References
Classic
The classic, sharp and sophisticated look has made its resurgence over the past few years thanks to popular TV shows in Mad Men and Suits.
You can start sculpting this look by investing in one or two suits. It's pivotal for every man to have a collection of suits for events and occasions that will come up from time to time. Better to be prepared than scrambling for a suit last minute. And no, a hire suit is by no means acceptable.
Preppy
The preppy look is a common style across the work week. As suits are becoming less and less common in the workplace, replacing the work dress code is tailored chinos, casual shirts, coats and smart-casual footwear, such as chelsea boots, brogues and leather sneakers.
Athletic Workwear
Athletic workwear is becoming a massive street style trend and it can do wonders for your personal look. Invest in staple items such as a bomber jacket , tailored pants and a zip polo to get started with this look.

At the end of the day, the most important thing when it comes to building on your personal style is that you are comfortable with what your wearing and how you look; don't worry about what others may think. Just because everyone's wearing slim-chinos at the moment, it does not mean that they're necessarily suitable for you. Not everyone is the same so it's important to take the time to think about it.