Our signature Osbourne boot has had many names over the years – Osbourne, Grimley, Gleason, but the fundamentals that make it great have stayed the same. Each season our range of boots and Chelsea boots is unbeatable, but each season our Italian Made Chelsea boot is the cream of the crop. Why, you ask? Here are the reasons the Osbourne has earned its title of King of Boots, and deserves a place in your wardrobe.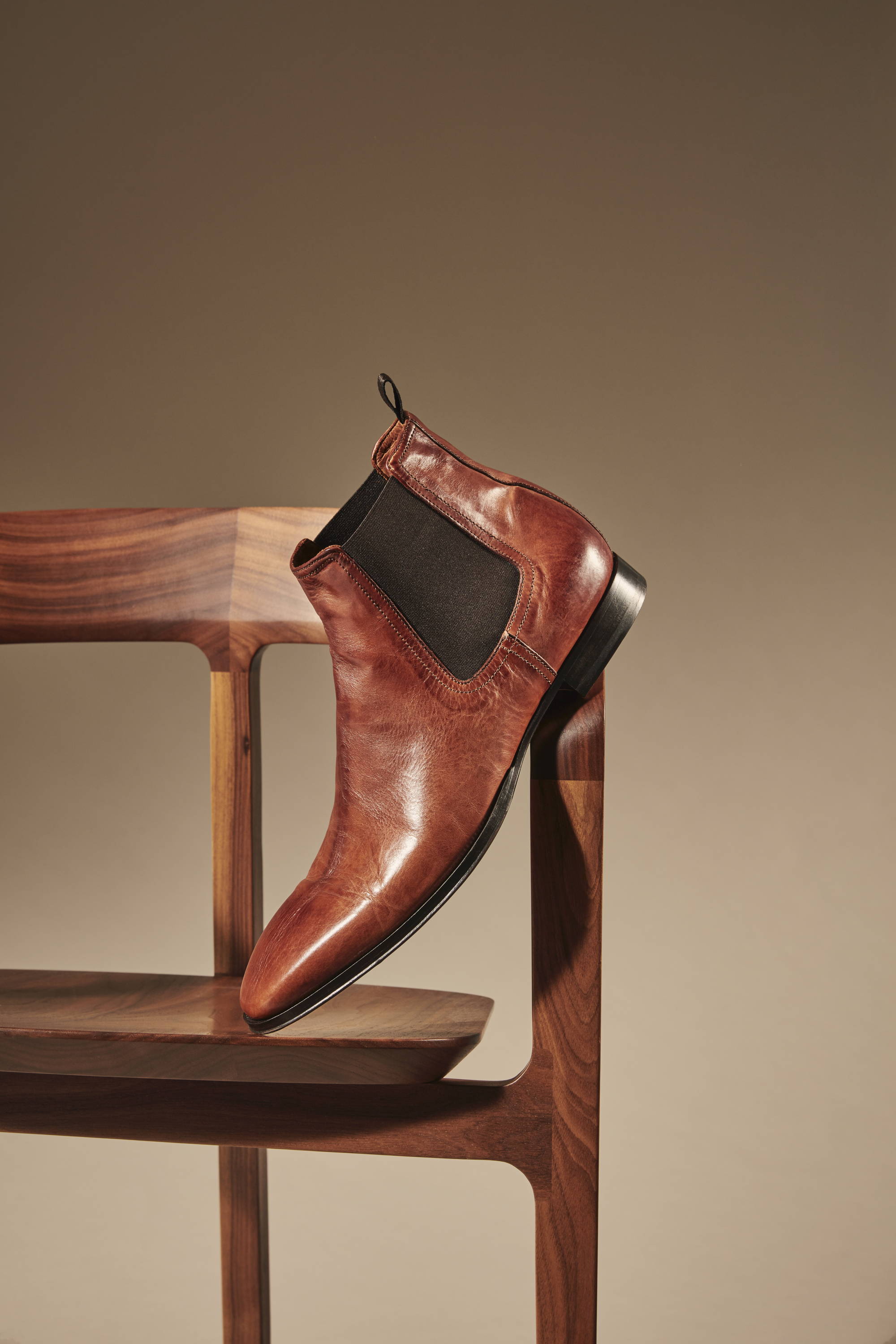 Generations of Craftsmanship
Our signature Chelsea boot is made each season in a small factory in Tuscany, Italy. They're a family business like us, and one of the best in the industry. Their craft has been handed down through the generations – which means the Osbourne is crafted by the very best.
Unmatched Leather
We've taken the best leather – Italian calf – and put it through three premium processes to make it a dream to wear, with a finish that will only get better over time. First, the leather has been vegetable tanned, which instead of using manmade chemicals to tan the leather, it uses tannins extracted from vegetable matter like tree bark for a more environmentally friendly result.
We've dipped the uppers for the Osbourne in large vats of dye in a process called Dip Dying. As the pores of the leather vary from piece to piece, some areas absorb more dye than others, leading to varied colour depth and tone. The leather upper is run through industrial washing machines then allowed to dry naturally to give it an unbelievably smooth hand-feel and a vintage, worn look that only gets better with age.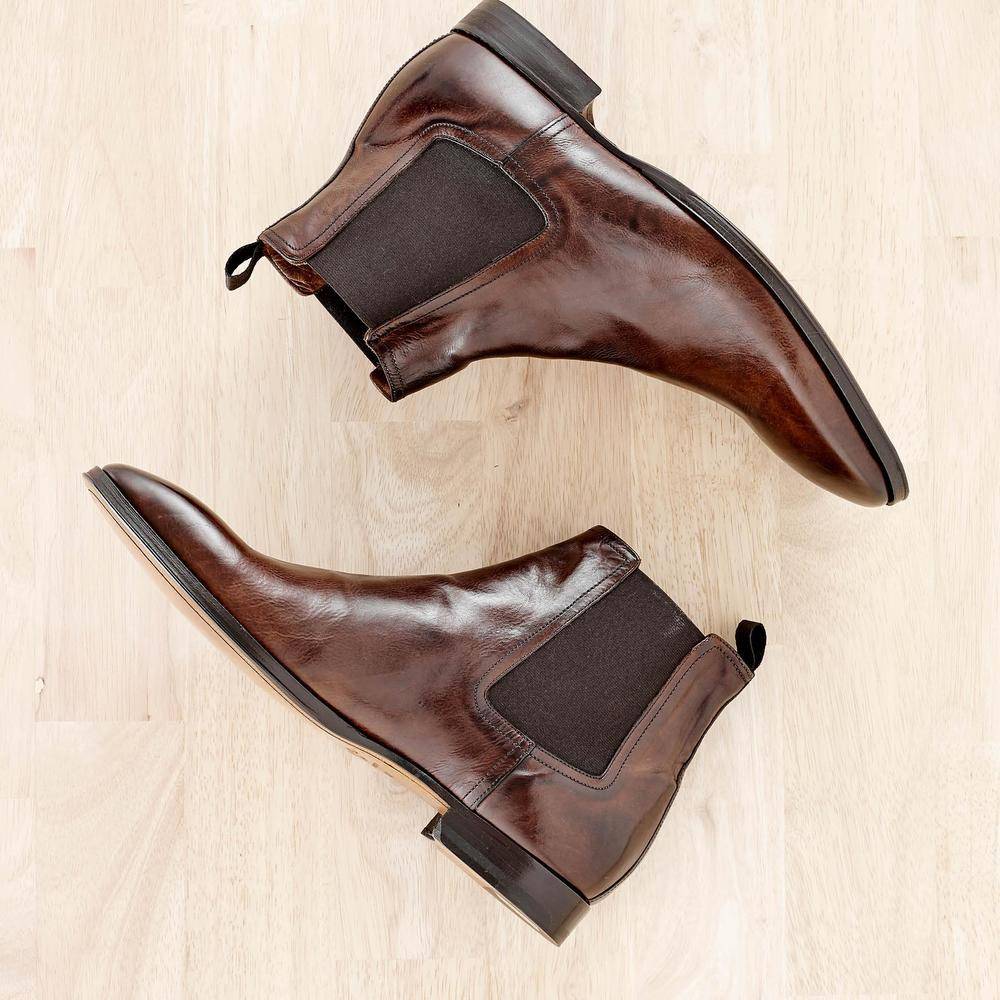 It's all in the sole
As we went all out with the premium materials and finishes on the upper, we couldn't forget about the sole. We've used a hard wearing leather on the sole, which allows your feet to breath and keep cool and dry throughout the day. This leather sole has been glued then Blake-stitched to the upper – meaning it's secured twice for extra durability.
How to Wear The Osbourne
The luxe but minimal design of the Osbourne really makes it a versatile addition to your wardrobe. It can move from casual to dressed up, work to weekend, day to night without an issues.
The boot finishes slightly above the ankle, meaning its easy enough to wear with everything from your favourite denim to cuffed chinos.
For work we pair our black Osbournes with a pair of tailored chinos and a buttoned up shirt – and we will throw on a blazer if we need a little extra polish. Casual Fridays (and the drinks afterwards) mean a pair of dark denim with our TD Moro Osbournes and a knit. Date night, Sunday lunch with the family, that engagement party you have on the calendar – once you add the Osbournes to your wardrobe, you'll find it hard to see an event they don't suit.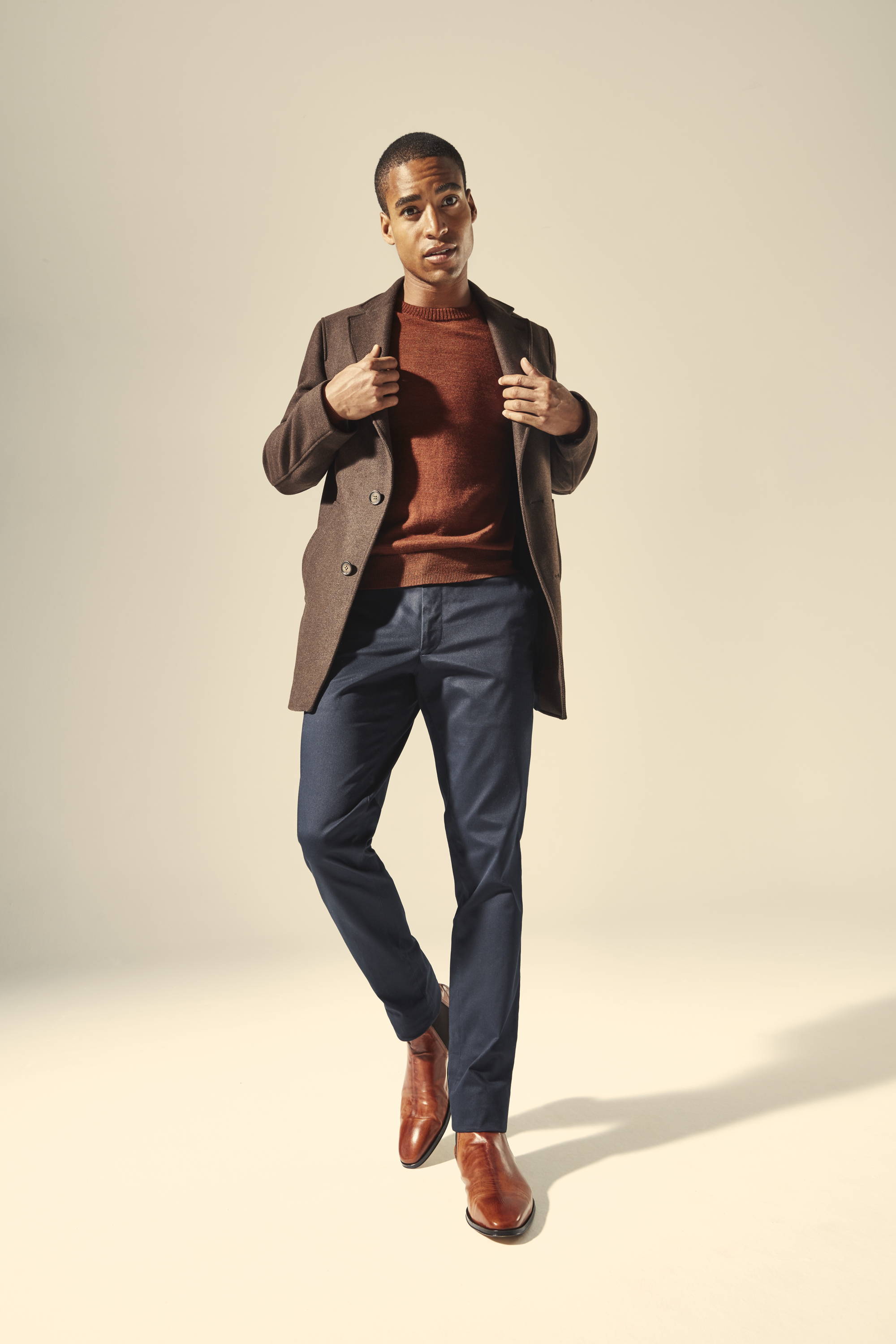 Colours for every season
The sleek design of the boot, with its chiselled toe and dark gusset really allows the highs and lows in the leather to shine. Three core colours appear all year round in our collection – Black, TD Moro (a uniquely Aquila colour that means 'Testa Di Moro' meaning brown-haired – like brunette), and Tan. Seasonal colours like Bordo (a rich burgundy), Navy, and Military appear each season, and quickly sell out.