If you're into men's fashion in Australia, there's one date on the calendar you definitely don't want to miss: Australian Fashion Week. This is Australia's only international fashion event. It runs on the same calendar circuit as Paris Fashion Week, New York Fashion Week and Milan Fashion Week. We're not quite at that level yet, of course, but the local fashion industry has definitely come on leaps and bounds over the last few years, and Australia is home to some of the world's hottest emerging designers, including several rising Indigenous labels.
Basically, if you care about men's style, you need to book a ticket to Australian Fashion Week. So what can we expect from this year's event? Let's dive into the program and see what Australian men's fashion is going to look like in 2022.
What is Australian Fashion Week?
Australian Fashion Week is arguably Australia's pre-eminent fashion festival. It runs every year, usually for just five days in May, and includes some of the hottest local and international designers on the planet. Along with Melbourne Fashion Festival, it's the place to go for emerging trends in men's fashion and style. You've got hot new capsule collections, runway shows, panel discussions, and unique Indigenous collaborations.
Australian Fashion Week is held every May at the Carriageworks in Sydney. You can follow the latest news and dates on their Instagram page or the website.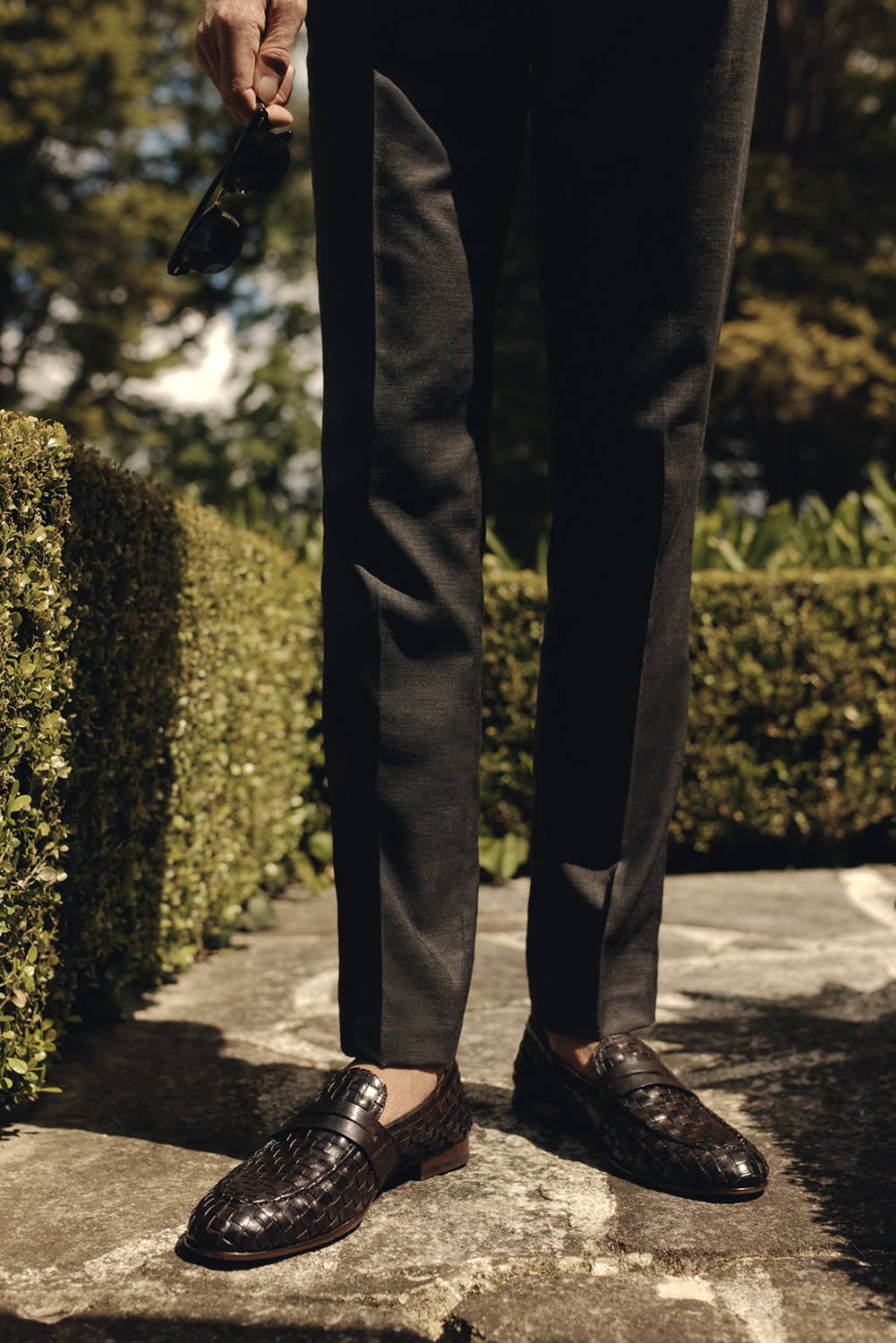 Australia's fashion industry
Australia has traditionally punched above its weight on the international fashion circuit, and Australian Fashion Week is sort of the country's couture crown jewel. It's a chance for local designers to catch the eye of European fashion houses and top level media, potentially catapulting unknown talents onto the international scene. For men's fashion, it's where we often see the big trends for the year ahead. Last year, for example, men's sneakers took a backseat to boots and loafers, and the puffer jacket made a sartorial comeback. It's events like this that help Aussie fashion brands (like Aquila) plan new collections and tweak old designs.
What are the key styles to look out for?
It's worth grabbing tickets to any of the big scheduled events. They usually have a good mix of women's and men's style on display. In terms of men's fashion trends this year, there are a few key looks to keep in mind.

Penny loafers, particularly in black, are popping up on pretty much every catwalk around the world. They're a versatile semi-formal shoe that you can dress up or down, and every guy should have at least one pair in the wardrobe. Woolen overcoats and chunky knits are also making a comeback for winter. We like to style these with chunkier shoes, like military boots or Chelsea boots. You might also see some looser 'dad jeans' denim cuts on the runway this year. These are higher-waisted denim with a loose taper below the knee, and you should generally style them with some ecru leather sneakers.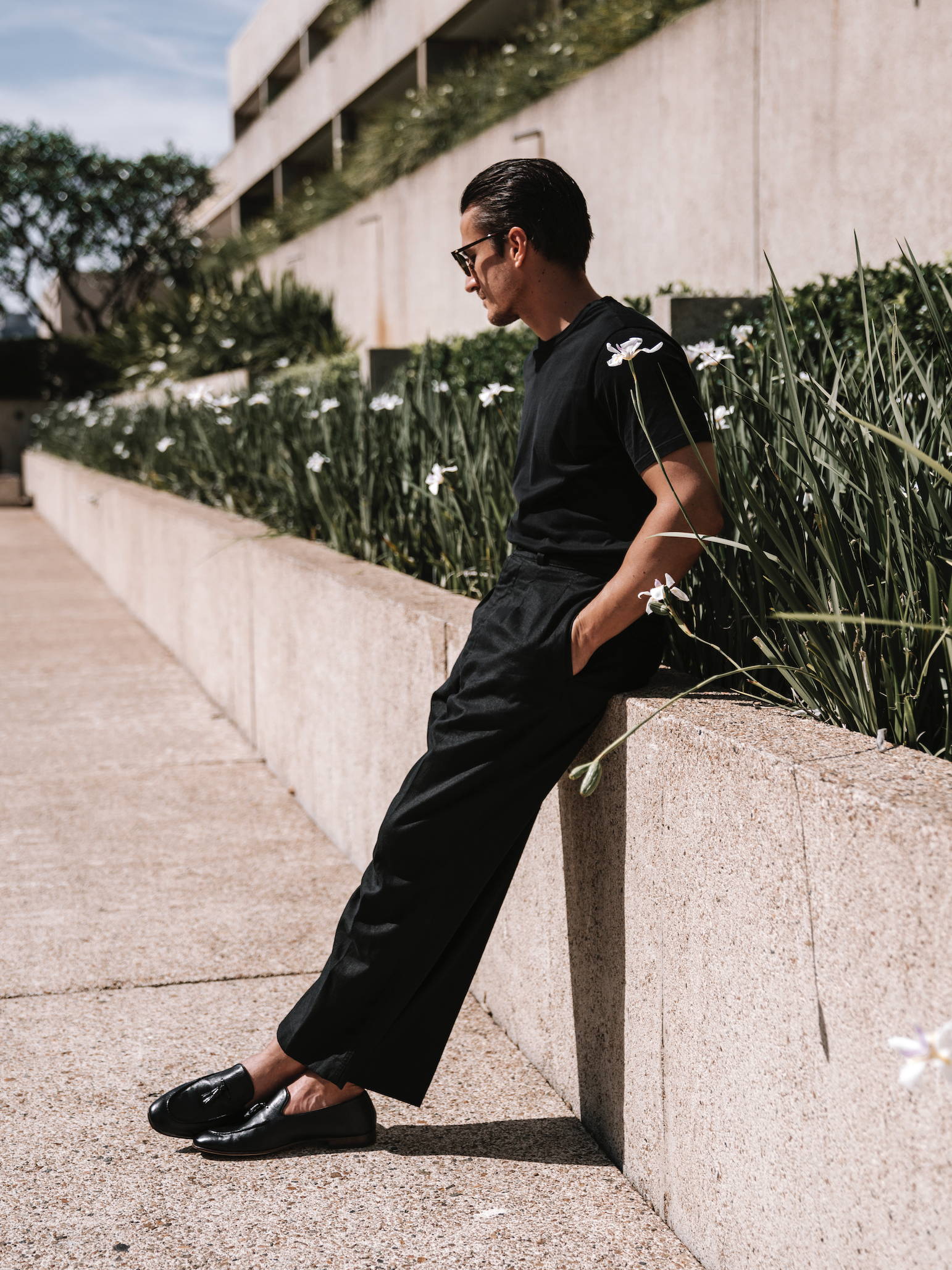 Any highlights this year?
Every year, Australian Fashion Week is broken up into key events. Some of these will focus exclusively on women's fashion, but there's plenty for men's style fans to get excited about, too. We can thoroughly recommend the First Nations Fashion + Design show, which not only features the hottest Indigenous designers in Australia, but finishes with an exclusive afterparty right on the catwalk! Other highlights include Afterpay's Future of Fashion, the Adaptive Clothing Collective and Daniel Avakian.
Any highlights this year?
If you can't get to Sydney for the event, or those front row ticket prices look a little steep, you can also watch many of the Australian Fashion Week events online, including the runway shows and panel discussions. Just create an account on the AFW website and follow the prompts.