Chelsea boots have been a British mod staple since the 1960s, and they're one of the most versatile things on your shoe rack. These guys are available in heaps of different colours and fabrics, you can wear them with beaten-up jeans or a three-piece suit, and they're suitable for anyone between the ages of 18 and 80 (give or take a few years). Think of Chelsea boots as the footwear between casual shoes and dress shoes: smart and professional, but with a big scoop of personality.
This guide is your Chelsea boots crash course. We're going to explain what they are, why they're amazing, and how to wear them with pants.
Chelsea boots are close-fitting, ankle-high boots with an elastic side panel. Technically they're defined by their mid-height and an upper made from two pieces of leather, sewn together: the front (AKA 'vamp") and the back (AKA 'quarters'). You've probably seen about a million of them.

Where Did They Come From?
These days, there's nothing particularly magical about Chelsea boots, but back in the 1800s they were cutting-edge footwear tech – like flying cars for your feet.
The man credited with designing Chelsea boots is J. Sparkes-Hall, British bootmaker to Queen Victoria. But that wouldn't have been possible without the invention of vulcanized rubber in 1839. Charles Goodyear cracked the rubber code in Springfield, Massachusetts, and Sparkes-Hall decided to use it for bootmaking, creating elastic footwear that you could slip on and off, without buckles, buttons, laces or straps. Pretty wild stuff.
In the 1960s, London shoemakers, Anello & Davide, added the Cuban heel. The Beatles started wearing them, and The Rolling Stones quickly followed. They even showed up in Star Wars (check out the Storm Troopers' feet). Chelsea boots have pretty much exploded ever since.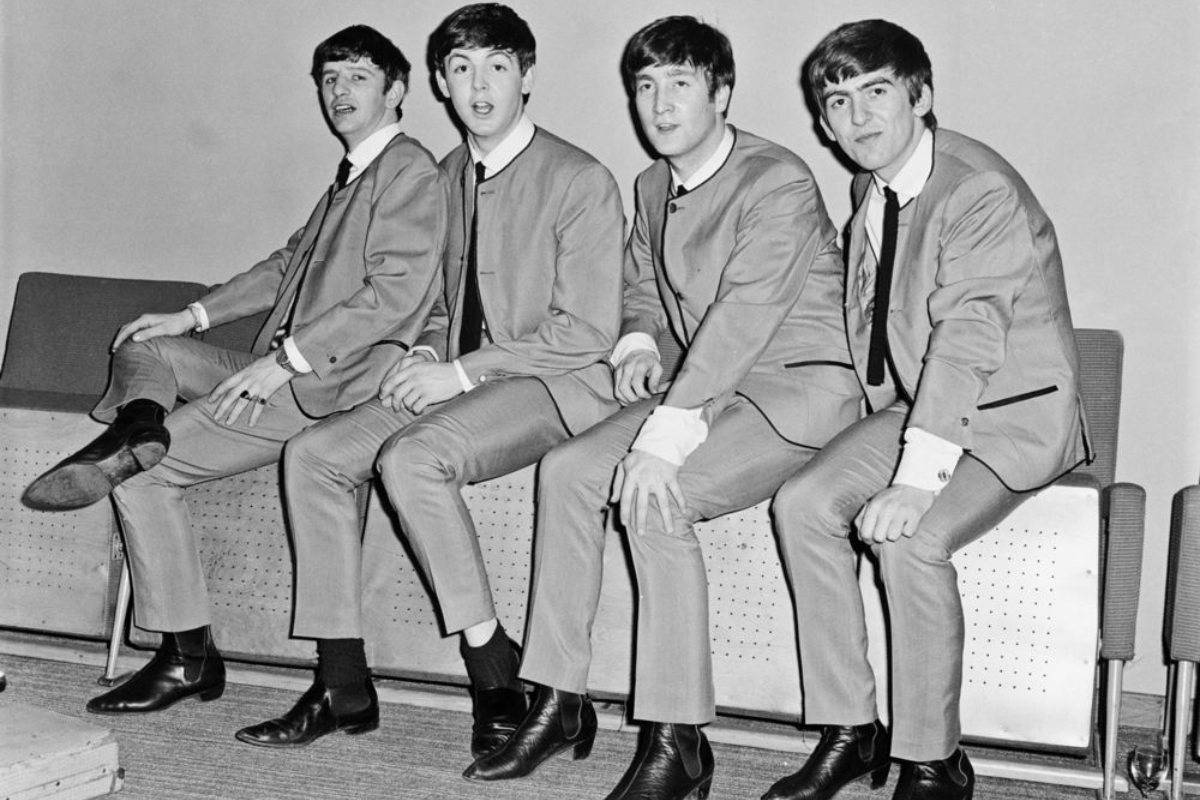 Image: The Beatles via Pinterest
Before you rush out and buy a pair of Chelsea boots, it's worth keeping a few things in mind. Chelsea boots are flexible on the side panels, not on the instep, so you really need to get the correct size for your feet. Too small and you're going to be hobbling around on tip-toes.
Also, stick with manufacturers that use good-quality materials, otherwise the elastic can sag and stretch over time. Here at Aquila, our Chelsea boots are made with premium leather uppers, Blake Stitch construction, gusset fastening and leather lining. In other words, they're extremely solid.
Let's dispel the rumours right now: you can definitely wear Chelsea boots with a suit. The fashion police aren't going to come and storm your office. But they do need to be the right shape: you want something long and sleek, with a chiseled toe, made from good-quality leather. Our favourites here are the BEAUMONT (especially in brown or black) and the WARNOCK, which has a wider fit and slightly squarer toe. Just remember to match your Chelsea boots with your suit. Black boots are more formal, and they work better with white collar officewear. Brown boots look great with a dark navy suit or tweed blazer.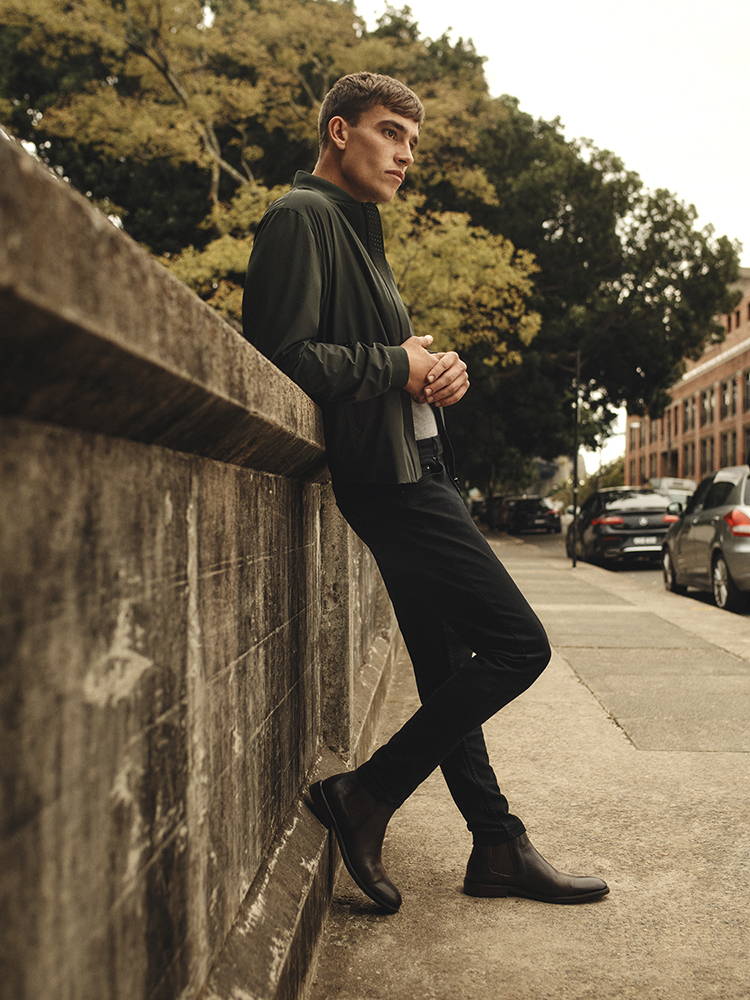 There are a couple of directions you can go here. The first is a classic, weekend casual look: the suede Chelsea boot. Our favourite is the DELMAR. These look great underneath slim-fit jeans and a simple t-shirt, with a low heel and rounded toe to keep things casual. The soft suede gives your foot a bit of texture, too. Otherwise, you can ditch the suede and get a bit fancy. Imagine a woven knit blazer, some premium dark denim, and a well-heeled OSBOURNE 2.0 Chelsea boot, hand-made in Italy.
The Ultimate Chelsea Boot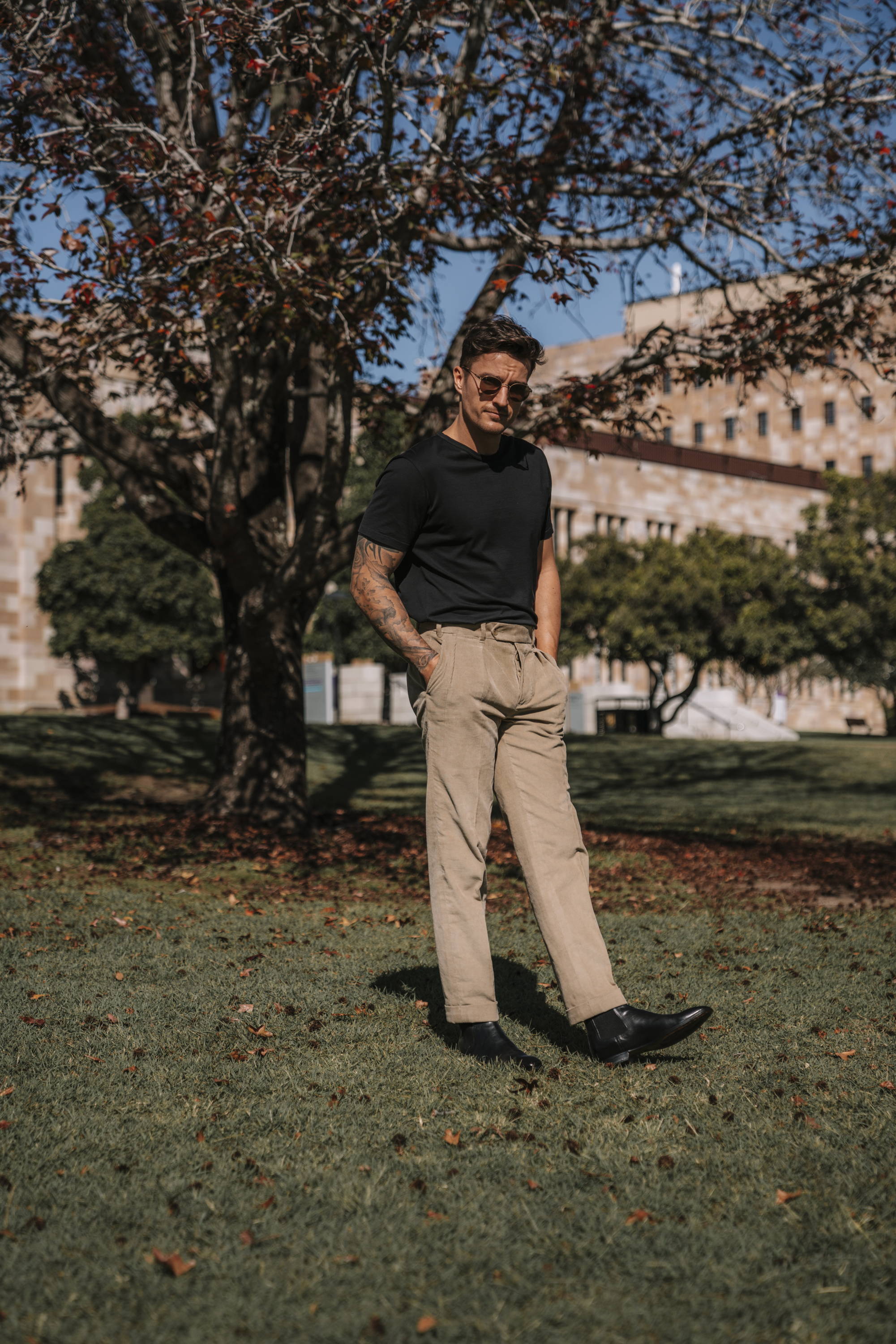 If we could only wear one pair of Chelsea boots for the rest of our lives, it'd be the OSBOURNE 2.0. This is like the Rolls Royce of modern Chelsea boots. Made in Italy. Dip-died leather upper. Blake-stitched leather sole. Over 60 years' of bootmaking know-how have gone into this thing, and you can really feel the difference. The dip-dye process gives OSBOURNE boots a lovely patina (which actually gets better over time), and it also mean that no two pairs are the same. You don't need too much styling to make these look good – just match them with tailored pants and a woven blazer.