The classic boat shoe: you don't have to own a boat; you don't have to like sailing. Hell, you don't even need to know how to swim, to be able to pull off this classic shoe.
To make sure you nail this style, we've put together a simple guide to wearing boat shoes the right way.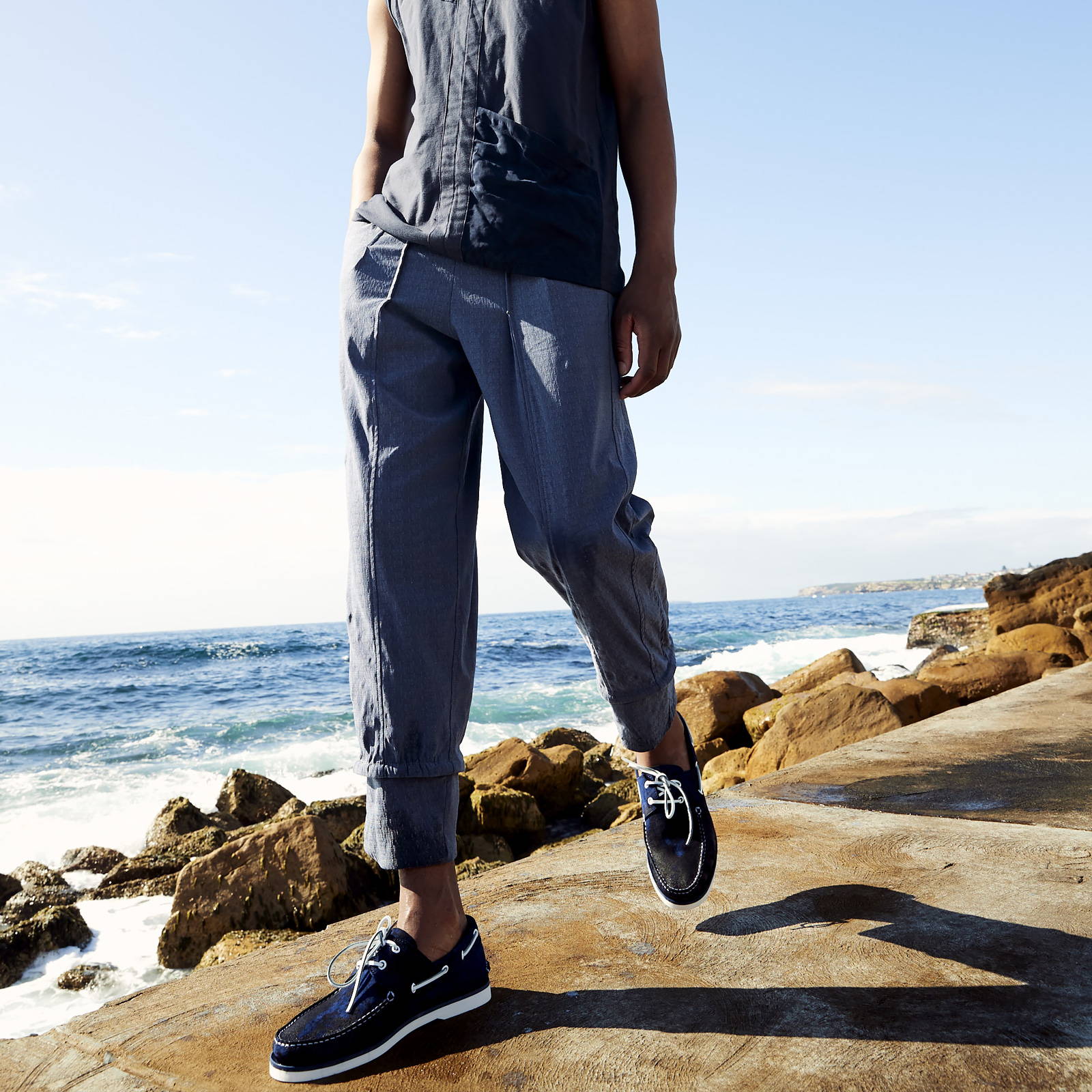 The Admiral Navy Boat Shoes
As the name suggests, the boat shoe was originally designed to be worn by sailors. That all changed in 1935, when a new incarnation of the boat shoe hit the scene inspired by a pet dog. Transfixed by his dog's ability to maintain traction while running over an icy surface, the designer set out to develop and patent a shoe with wave-like soles for greater grip.
Using a knife, he cut thin slits or 'siping' into the soles of his shoes and the boat shoe as we know it today was born. Sailing enthusiasts and fashion plates alike could purchase a pair of the original boat shoes for $4.50 (US).
The profile of the boat shoe continued to rise throughout the '30s, and in 1939 the U.S. Navy negotiated the right to manufacture boat shoes for its sailors. Full mainstream success hit later in the century, when the shoe appeared in the Jaws movie franchise and was declared the official shoe of preppy style by 'The Official Preppy Handbook' in 1980.
Boat shoes have been worn by style icons throughout the years and continually to be loved and worn both in and out of the preppy crowds.
The Construction Of Boat Shoes
Boat shoes are typically constructed from canvas or leather with non-marking rubber soles created for wear while sailing. Every aspect of the shoe is designed with the wear-and-tear of the sailing life in mind. The siping pattern cut into the soles provides much-needed traction on a wet deck; the oil-treated leather construction repels water; and the stitching is highly durable.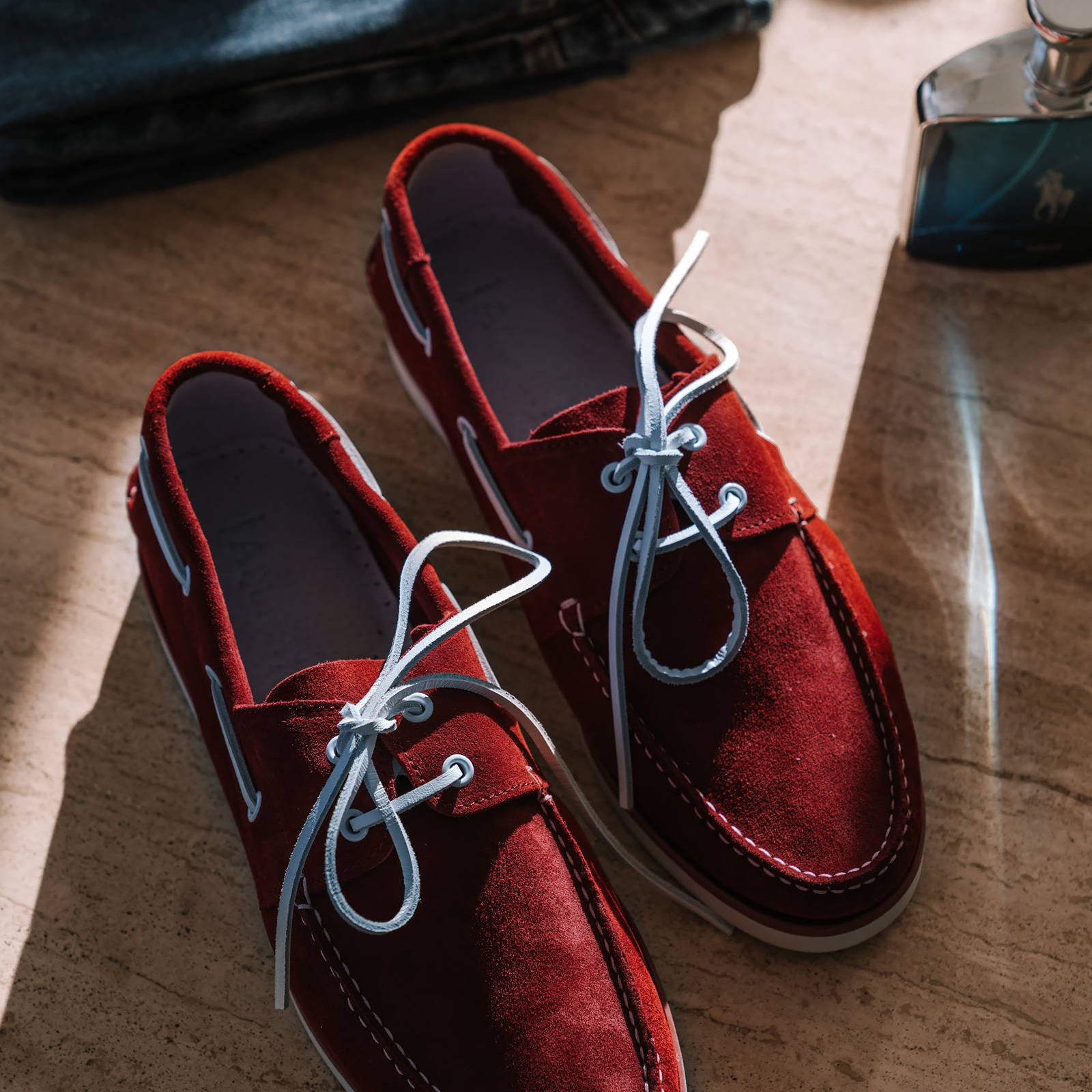 The Admiral Red Boat Shoes
The smart-casual/preppy look is how you'd often find boat shoes to be worn. Think a pique polo, tailored chino pants or shorts and a classic pair of boats shoes. For other styling options, go for a buttoned-down shirt, knit and tailored chinos finished with a pair of boat shoes.
Boat shoes are, essentially, made for the water. So, ideally, they are a great option for the beach and activities surrounding. For a casual lunch by the yacht club, wear a t-shirt or polo, tailored swim shorts and a pair of boat shoes.Don't be afraid to go for patterns like gingham, plaid and stripes on top, too.
Make sure you always follow the number one rule of boat shoes, also – no socks. Ever!
---
---