We love a classic white sneaker here at Aquila. Adaptable for every season and occasion, white sneakers are the failsafe shoe that perfectly punctuates anything we wear. While your budget, style and most likely your significant other, will all affect which style of sneakers you invest in, don't neglect to consider whether your chosen pair will compliment your wardrobe and help you achieve your desired look.
No matter the setting or occasion, we're showing you how to rock this smart, versatile and vintage footwear with style all year round.
Breathe new life into your casual weekend wear with crisp white sneakers in a sleek silhouette. With this staple of men's fashion, emulating the preppy, laid-back cool of your favourite celebs is a breeze. Keep it relaxed and minimal and pair a plain fitted tee with comfortable shorts, classic skinny jeans or coloured chinos in a slim fit. Opt for a cropped length or cuffed ankle to show off your fresh kicks to the max! For a more sophisticated look add a functional jacket and easily elevate your favourite timeworn pieces by completing the outfit with a super sleek sneaker - our pick is the Deco Sneaker.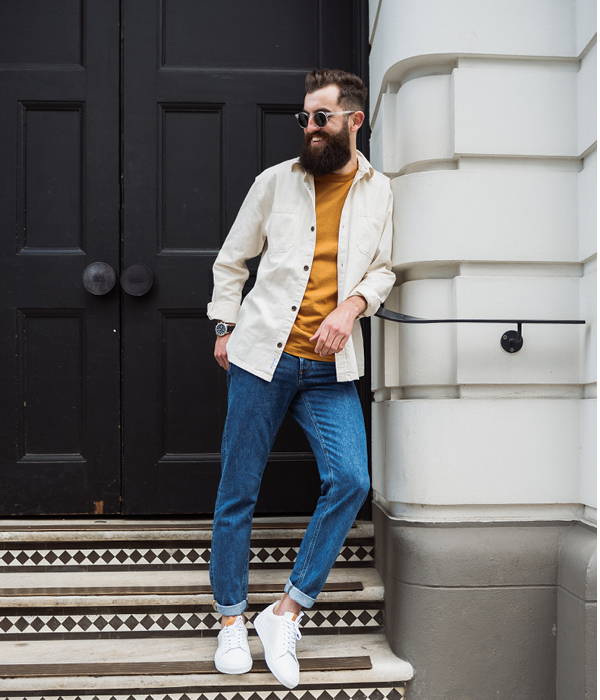 No other look works so perfectly with the clean, white aesthetic of this classic men's shoe. Characterised by high-performance fabrics, slouchy pieces and athletic details, this sportsluxe trend is perfect for the modern man seeking to look completely stylish on the go. Whether you're heading to lunch, drinks with the boys or even a casual date, it's easy to mix oversized, sporty pieces with items from your regular weekend wardrobe. Fool anyone into thinking you're fashionable by pairing your sneakers with tapered joggers, dri-release hoodies, crew necks and bomber jackets.
Up your athleisure game with the Phantom Sneakers.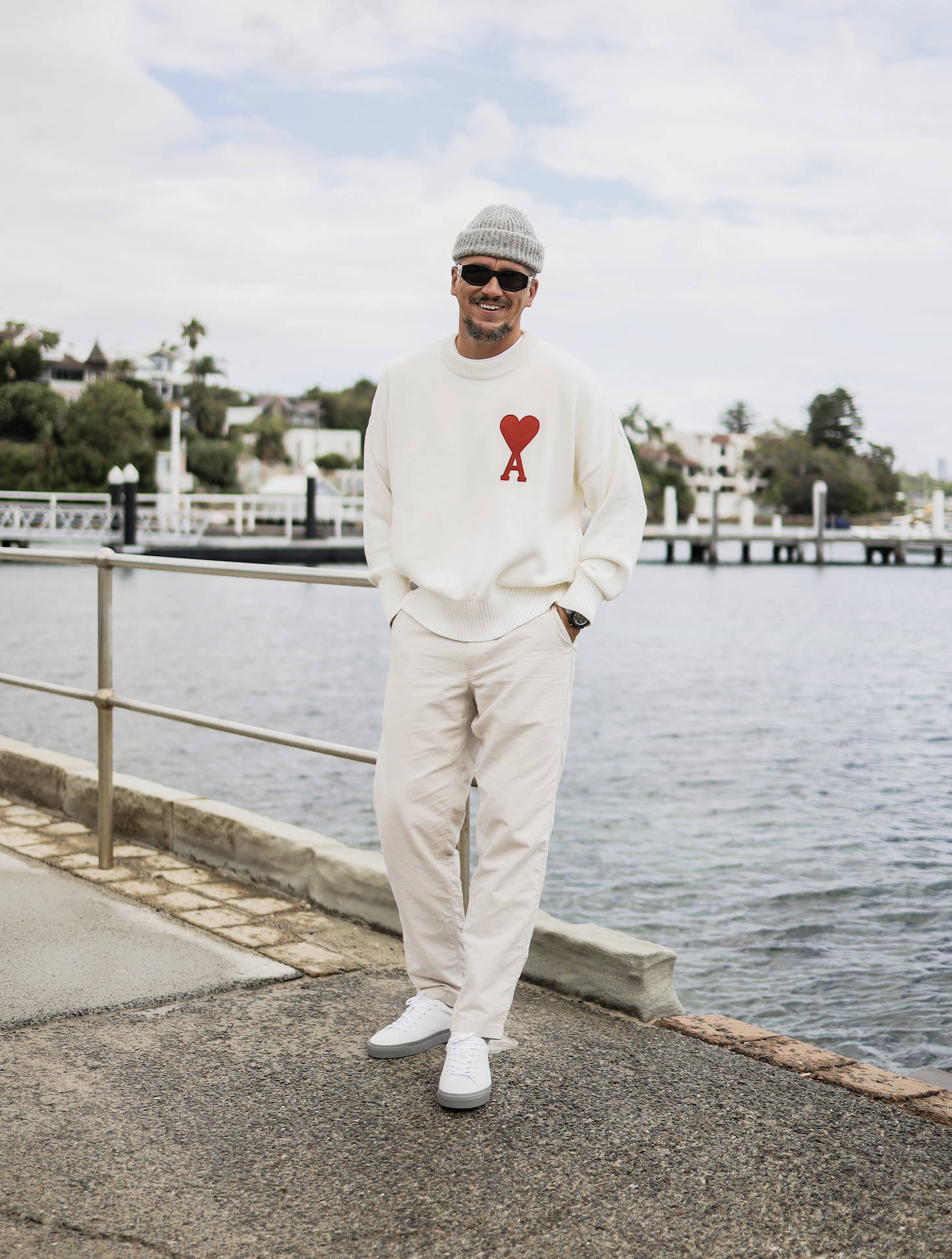 Business and style don't have to be exclusive entities, especially when it comes to white sneakers. While styling more casual footwear with a suit and tie may seem a little intimidating at first, a sleek, cool pair can allow you to seamlessly transition from the office to after work drinks. Opt for a slim fit suit that's tailored to your body shape, show some ankle and choose invisible socks in the warmer months to add just the right edge of informality. Finish with quality accessories, whether it be a white pocket square with a hint of colour or a classic black briefcase that exudes contemporary appeal.
Put away the traditional footwear once and for all and check out our How to Wear Sneakers with Suits Guide.
Relaxed Day at the Office
For a look that's just as refined but a little more relaxed, pair your versatile white sneakers with a blend of formal and casual elements. Break the monotony and think blazers, suit pants or button up shirts with chinos, denim, sweaters or hats. Channel that fresh urban vibe by layering a fitted blazer over a graphic, sporty tee, or mix and match other dependable style essentials with classic kicks that can take you from the boardroom to the bar all year round.
Whatever your occasion, skip the conventional men's shoe and opt for the comfort, function and style of the timeless white sneaker!