A lot of guys turn to boots to get them through the winter months. They're tough, sturdy and they keep your ankles warm (don't underestimate the importance of warm ankles). But which boots are best for winter? And how do you style men's winter boots? Well, that kind of depends on the occasion. Chunky military boots are great for weekend wear, but wedding receptions not so much. Fine-toed Chelsea boots look good at a winery, but they're going to struggle off-road. For most boots, it comes back to basics: resistance, support, breathability and sole strength. Get those right and you'll have dry feet all winter.
Chelsea boots are ankle-high boots with an elasticated side panel. You see them all over the place – and for good reason. They're probably one of the most versatile winter boots. When the weather gets cold, you should stick to full grain leather Chelsea boots, rather than suede or Nubuck (suede isn't illegal in winter, but at the very least you should use protector spray and avoid jumping in puddles). When it comes to styling, just pair some BEAUMONT or WARNOCK Chelsea boots with dark, slim-fit jeans, layered knits and a woolen peacoat. That look will take you pretty much everywhere.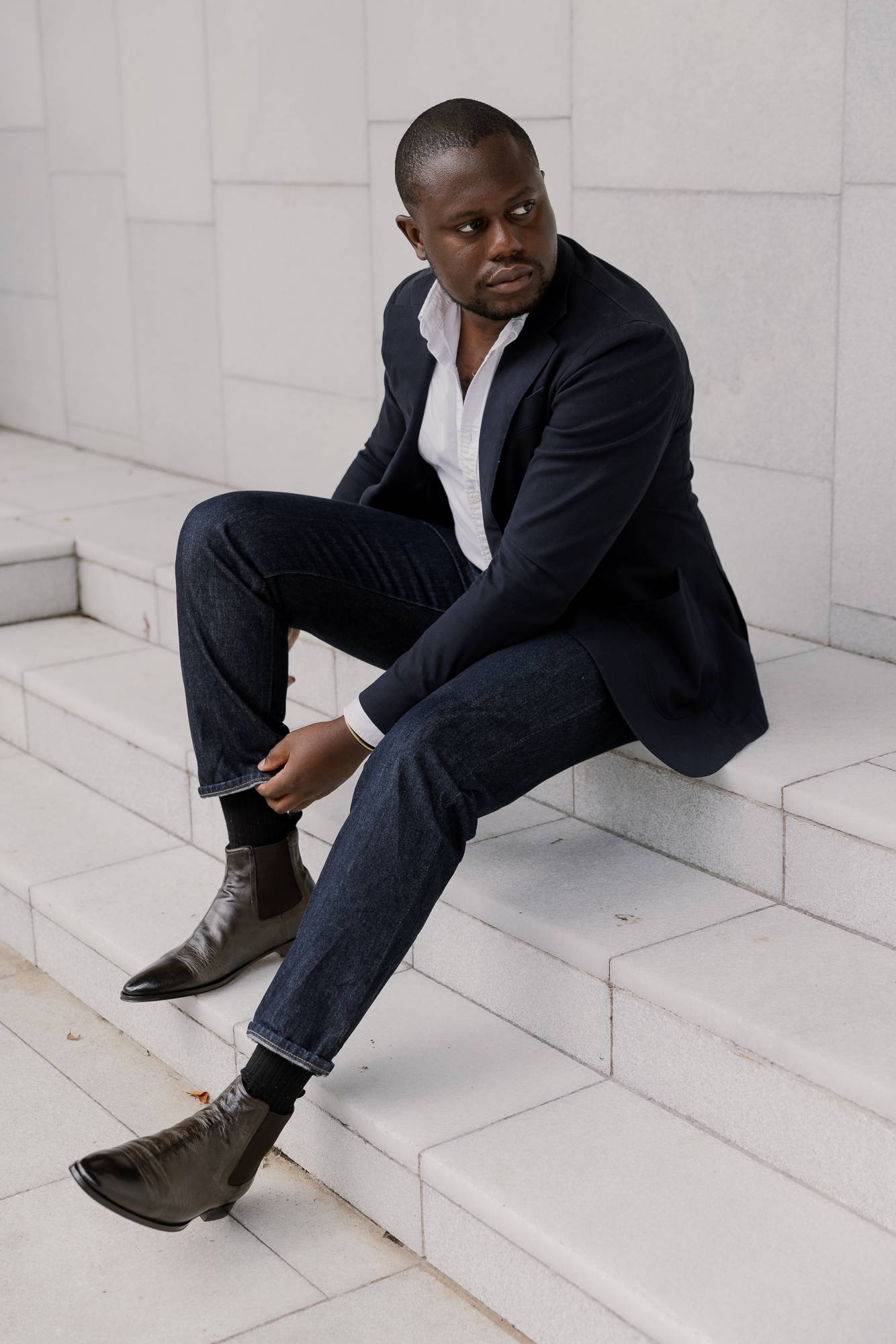 All desert boots are Chukkas, but not all Chukkas are desert boots. Make sense? These guys combine the style of an ankle boot with the comfort of a sneaker, and they're perfect for day-to-day winter wear. Technically, desert boots have a light crepe sole, but in wet weather you really want to be walking on textured rubber, not crepe. Try a pair of BOSTON desert boots in tan or brown – they've got a recycled rubber sole and full-leather cement construction, so they're tough enough for whatever winter throws your way. In terms of styling, think smart casual. Desert boots, even the full leather ones, aren't formalwear: they go better with slim-fit jeans than suit pants.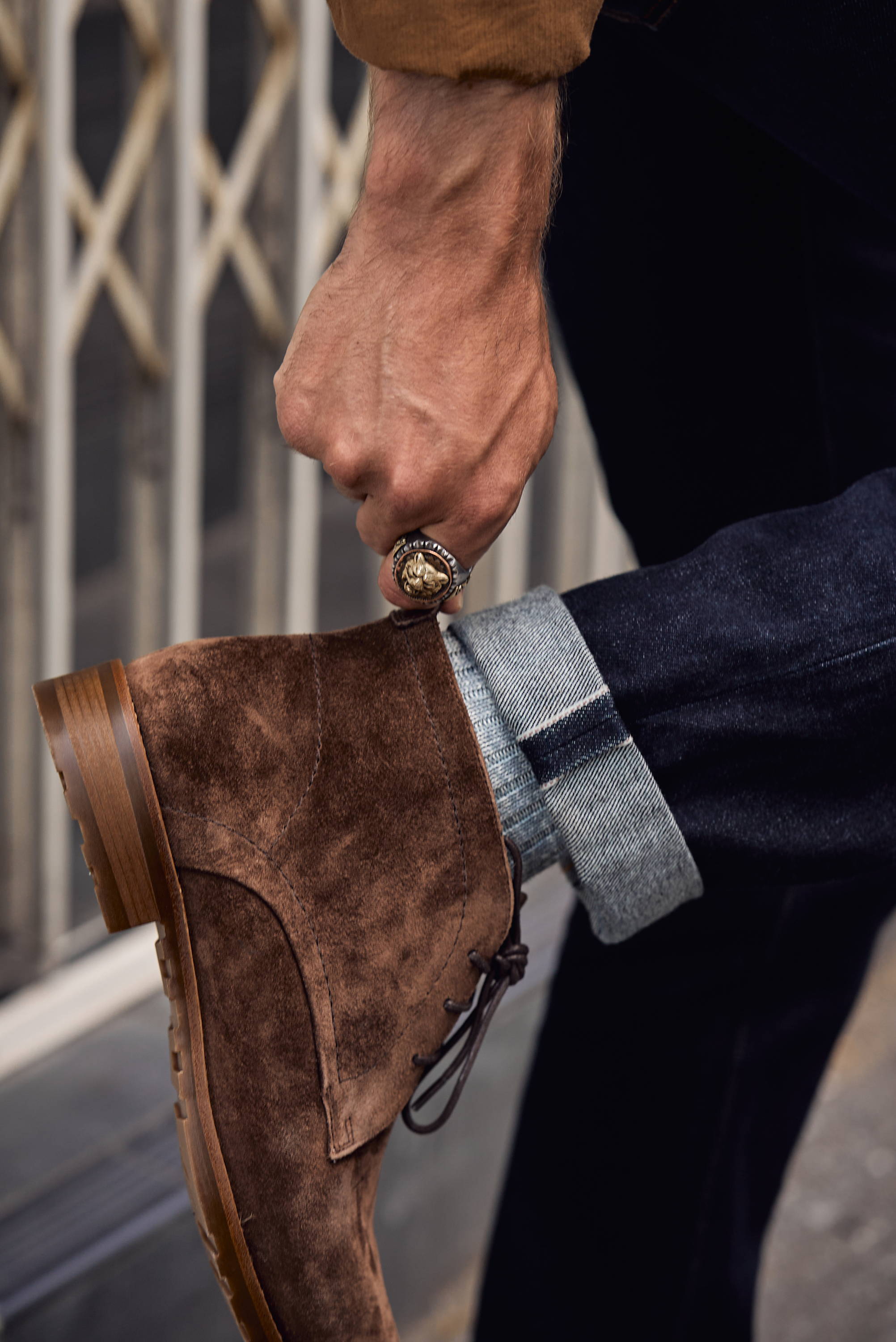 You'll usually see Chukka boots in suede or Nubuck, which isn't ideal for winter. Suede and Nubuck are both made by sanding the inside of the animal hide. This gives them that soft-touch texture, but also makes them susceptible to water. If moisture gets into the nap, it dries out and makes suede brittle. So when it comes to winter boots, look for full-grain leather Chukkas, like the ADAMS, UTAH or CORTES. Even with these guys, a coat of weatherproof spray is usually a good idea – if water gets into the welt (the bit where the upper meets the sole) it'll slowly move upwards, damaging the leather. The good news, is Chukkas are incredibly easy to style: throw them under jeans or tapered chinos and you're good to go.
---
With their high ankle, sturdy construction and thick rubber sole, military boots (AKA 'combat boots') are almost purpose-built for winter. Military boots go all the way back to Roman times, but they've become chunkier and heavier over the years. The general rule with military boots is: heavy on the bottom, heavy on the top. You need to balance out the chunky style with equally bulky winter clothes: think woollen coats, scarves, knit layers, anoraks and beanies. Cuff your jeans nice and high (a double cuff is usually the way to go) and let your boots do all the talking. Styles like MASSIMO, HUNTER and INGRAM are a good place to start.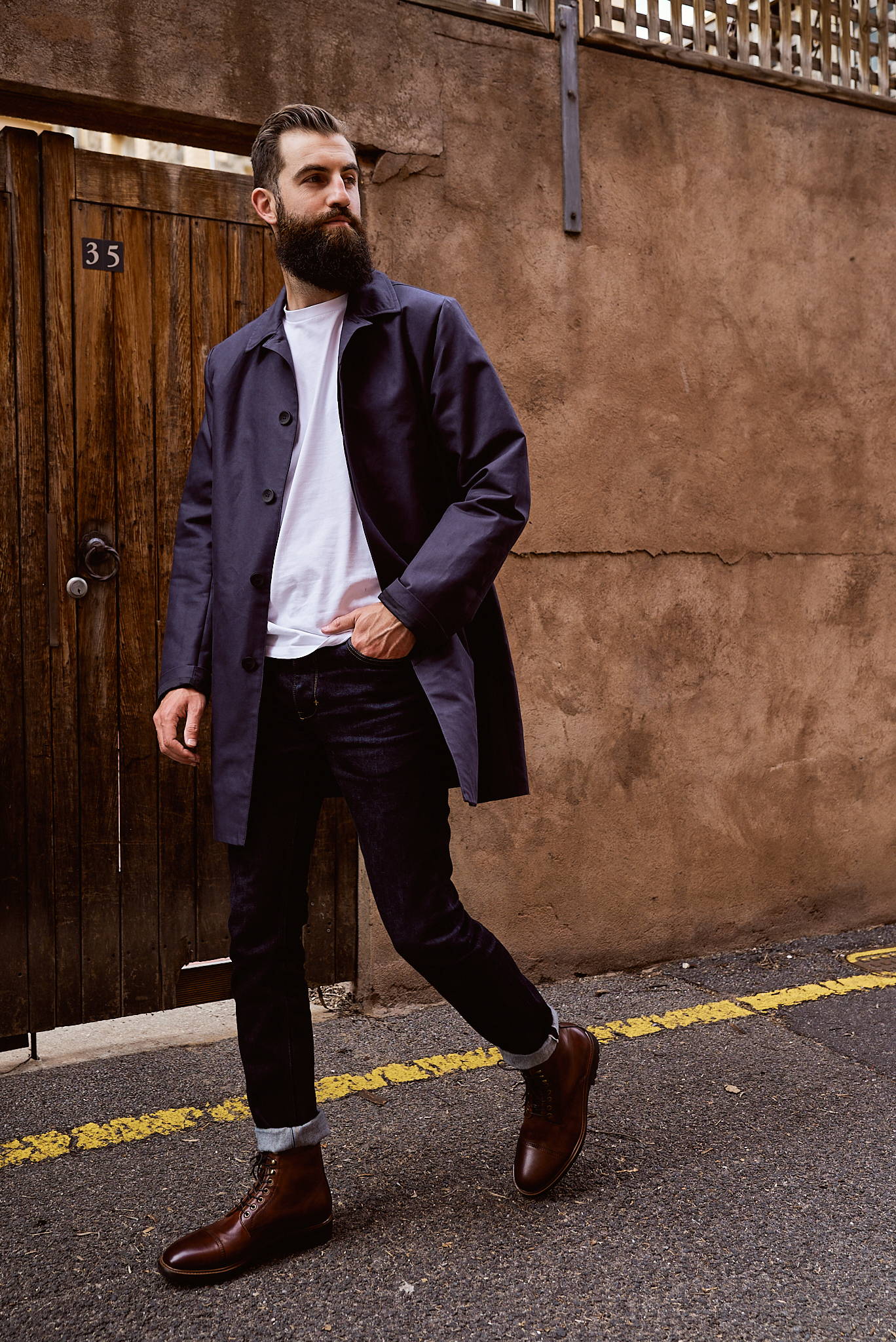 The only waterproof boots are gumboots, and even then you can get into trouble (especially if that puddle is deeper than it looks…) Full leather boots will protect your feet better than sneakers or dress shoes, but they're not waterproof by any means. Leather is a natural, porous material. It breathes easily. And one of the side-effects of breathability is that water can make its way through. The best thing you can do, before you take your shiny new boots for a test drive, is give them a solid coat of protector spray. This will shield the leather and extend the life of your boot. Top-up every few weeks through winter, and don't forget some nourishing shoe polish. Winter boots are like anything else: you get out what you put in.
---