Guys are hard to buy for. Everyone knows it. Ask the average guy what he wants for Christmas, or his birthday, or Valentine's Day, and you'll probably get a vacant stare, a shrug or "I dunno. I don't really need anything." Not particularly helpful. But just because guys don't know what they want, that doesn't mean the perfect men's gift isn't out there somewhere. You just need some inspiration to find it.

We've put together this handy gift guide for all the significant events in your man's life: Christmas, V-Day, Father's Day, birthdays and anniversaries that they may or may not have forgotten. Each event requires a slightly different tack. Socks might be fine for Father's Day, for example, but they're not really anniversary appropriate.
So if you're stuck when it comes to men's gifts, consider this your no-fuss survival guide.
Valentine's gifts for men
Valentine's Day is a magical day, but you don't need to necessarily go all-out in the gifting department. Most guys aren't expecting a $200 pair of boots or fancy leather bag on V-Day (you want to keep something up your sleeve for Christmas and birthdays). Think small but special. Maybe a good-quality leather belt or a new iPhone case. They won't break the bank, your man will be stoked, and you'll have some cash leftover for that candlelit Valentine's dinner. If you do decide to go down the belt route, just rummage around in his wardrobe first, to get a feel for buckle style and colour. Some guys prefer brown leather over black, and vice versa.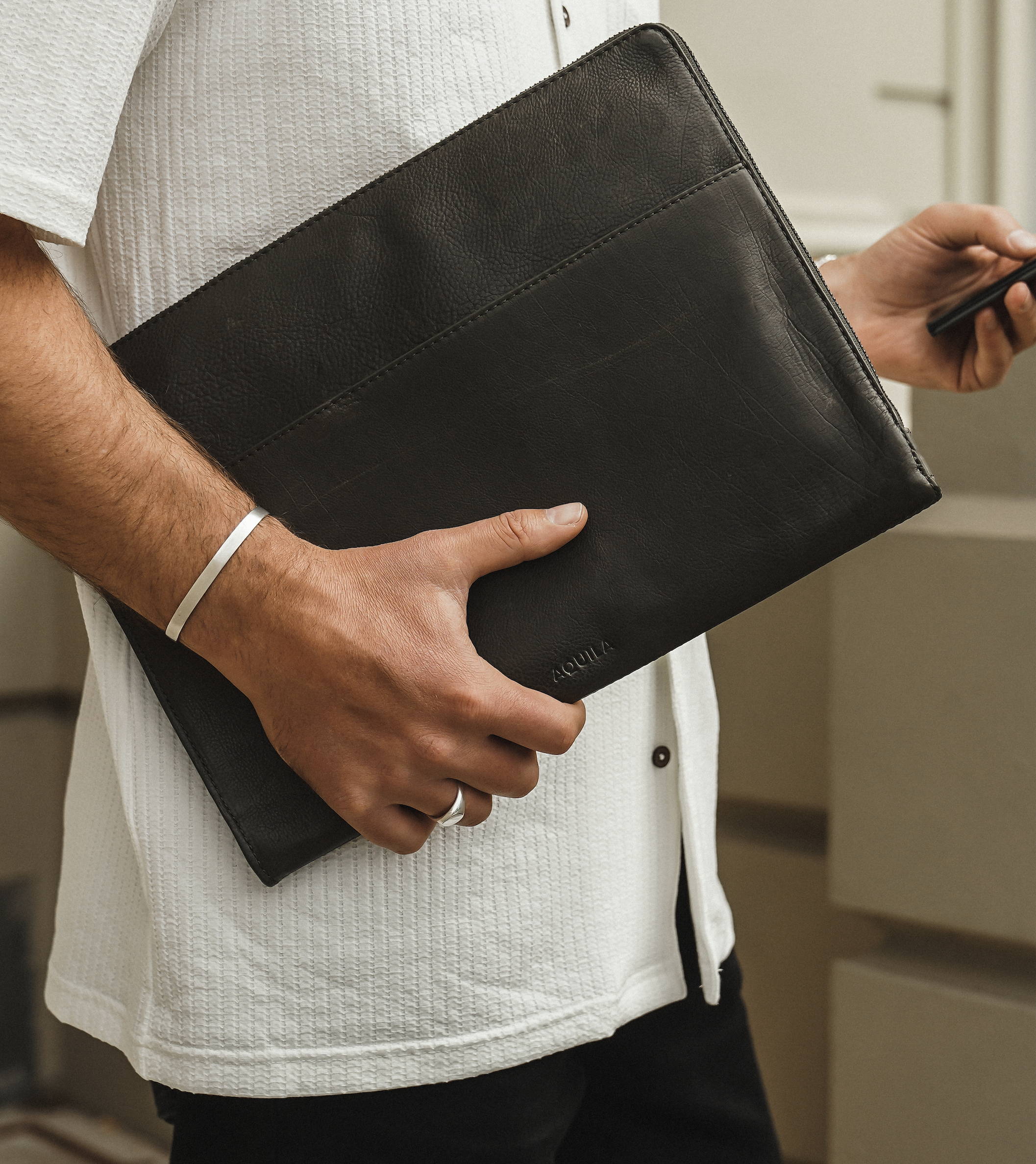 Father's Day gifts for men
Getting socks for Valentine's Day is a bit sad, but getting socks for Father's Day is traditional and fantastic. Guys can always, always use more socks, especially if your man is the kind to hang onto socks until they literally disintegrate on his feet (you know who you are). When it comes time to pick a sock, think of his favourite shoes. If he's a Chelsea boot or chukka boot guy, some crew socks in black, navy or marle are always a safe bet. If he's more into loafers, maybe a few pairs of invisible socks. Look for good quality Mercerised cotton, if you can (it's softer and more resistant to wear).
If you've had your eye on a new pair of men's shoes, but you've been waiting for the perfect gifting occasion, this is it. Birthdays and shoes go hand-in-hand. It's a significant present for a significant day, and a good pair of leather shoes will last years (if looked after properly). Start by subtly investigating your man's shoe rack. Is he missing a pair of Chelsea boots? Does he favour sneakers or casual lace-ups? Are his work shoes looking a bit tired? Is there more brown leather or black leather? What size does he prefer? All these things will points you in the right direction. Check out Aquila's bestsellers if you need a little inspo.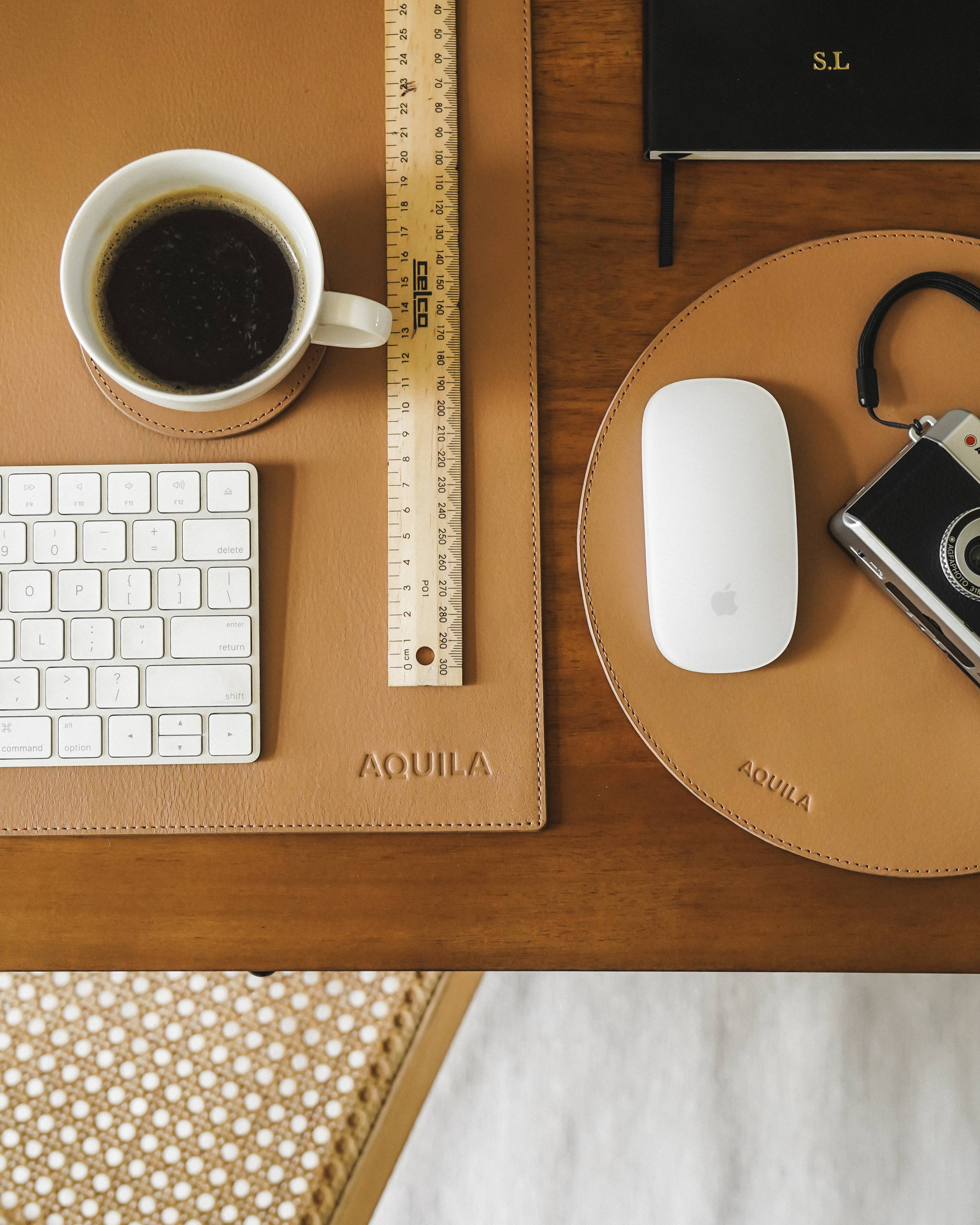 Christmas gifts need to be memorable. It's probably the number two men's gifting occasion, right after his birthday. Socks and jocks won't really cut the mustard here. Instead, go for a statement gift, like a men's leather bag. If this is your first time diving into the world of men's bags, check out our handy guide. There are messenger bags, weekenders, backpacks and briefcases to choose from, and what you pick will come down to several factors: your man's personal style, what he's got already, and what condition it's currently in. Even a wash bag for travelling toiletries can make a good Christmas gift – maybe with some boutique beard and skin products tucked inside.
Anniversary gifts for men
For an anniversary gift, it needs to be something a little special, something that will last. A leather wallet is an excellent choice here. It'll actually get better with age, as the patina develops and the leather builds up character. We've already written a handy guide to picking a leather wallet, but essentially you can choose from classic bi-fold, the slightly bulkier tri-fold (good for the guy with 17 credit cards) or a slim-line card holder. Try and suss out you guy's wallet preference beforehand – if he's used bi-folds all his life, for example, he probably doesn't want a card holder. And don't forget the travel wallet option, if you're planning some exotic anniversary adventures.
---