While we've got no problem with stepping into a different pair of shoes every day of the year, there are a few styles that should anchor any modern man's footwear collection. Read on to make sure you've got the basics covered.
When you're looking for a shoe that is versatile, rugged and stylish, it's difficult to look past the Chelsea Boot. Pair it with blue denim and a tee for a stylish trip to the local watering hole, or wear it with cream chinos and a navy blazer for a garden wedding. It's one of the few shoes that you can, hypothetically, wear just about every day (save for a black tie event).
The best part is that a quality pair of Chelsea boots will last you a lifetime (if cared for properly). With a bit of Polish and care, they'll get even better with age, as the leather wears in and a few scuffs add to the personality of the shoes.
Next time you're wearing a suit, try and substitute a pair of Chelsea Boots in for your Oxfords. It's a look favoured by politicians (don't hold that against it) and we think it's a uniquely Australian riff on modern European style. Just remember that colour coordination is still essential: brown Chelsea boots will never work with a black suit.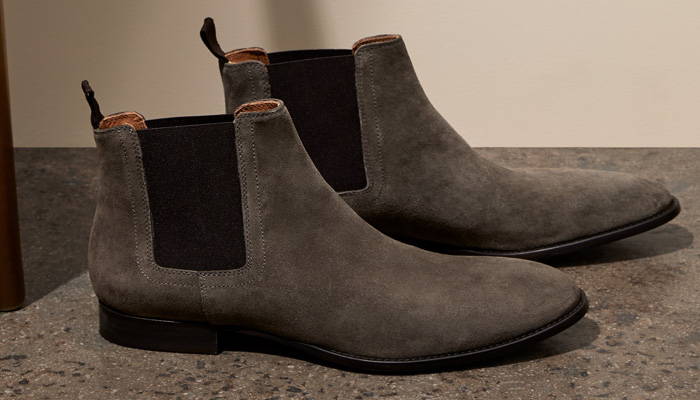 ---
The loafer, a symbol of Italy's more laid-back tailoring landscape, has enjoyed a welcomed resurgence in recent years. The most common incarnations are the traditional penny loafer and the tassel loafer, though more casual styles (for summer wearing with shorts) are also available.
In terms of the material, tradition suggests leather for summer and suede for winter, but we don't think you should get too hung up on it.
The easiest way to wear a loafer will be with a pair of chinos or tailored cotton pants, paired with a statement blazer, but it doesn't need to stop there. A quick browse of social media and you'll find that it's perfectly acceptable to wear your loafers with a suit.
If you're going down this route, ensure the hem of your trouser is tapered and cropped high above the ankle with "no break" (a tailoring term which means there is no crease in the trouser): nothing ruins the style more than a pair of flappy pants ending loose and covering some of the shoe. This is particularly important if you're wearing your loafers without socks and pretending you're on the Amalfi Coast.
The classic leather lace-up is the single most important dress shoe a man can own. Equally adept for business and play, it is the sort of shoe you can spend a little more on without guilt, because it won't date.
As a guiding principle, stick with black shoes for black suits (especially black tie) and brown shoes for anything in-between.
---
While Oxfords are the most classic example of a dress shoe, there an array of more playful and fashion-forward styles. We suggest investing in a pair of Brogue, which utilise the craft of perforating leather and channels a more relaxed, European vibe; suitable for smart-casual events and relaxed weddings.
The appeal of brogues lies with its detailing. The decorative perforations, the serration along the edges, the sturdy leather uppers; they were born in Ireland, designed with perforations along the body to allow water to drain when crossing the Highland marshes, but were later picked up by style icons such as Fred Astaire and Elvis Presley.
These days, the perennially stylish essential is best the perfect finishing touch to any formal ensemble.
A classic pair of low-top leather sneakers should reside in every man's wardrobe. Sneakers have gained cult status in recent years, especially the trusty white sneaker thanks to its minimalist design and extreme versatility.
Go for a sleek white sneaker and pair with rolled-up chinos (no socks) and a neat crewneck sweater for an effortlessly understated, crisp city look with casual sportswear vibes.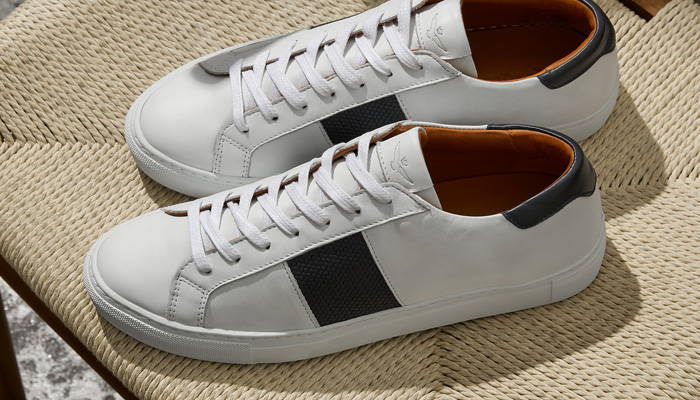 ---