If you celebrate Easter and you're having trouble with your outfit, you are not alone. At this time of the year, one of the most common questions we get asked is: what should I wear to Easter? It's not an easy one to answer, because Easter outfits depend on the weather, the event, the context and the dress code. Doing an Easter egg hunt with your nieces and nephews? Probably wear whatever you want (bunny ears optional). Heading to church in the morning followed by a formal lunch? It might be time to bust out that pastel suit and brown Derbies.

Here's our no-fuss men's Eater outfit guide. It'll get you through everything, from Good Friday to Sunday lunch with the in-laws.
If you've been invited to an Easter event, check the invite for the dress code. If there's nothing on there about dress, you can assume it's a casual Easter event. In that case, dress for the season. Easter is Autumn in the southern hemisphere, which means the weather could be just about anything. If it's looking like one of those clear, beautiful Autumn days, try a pastel short-sleeve shirt, chino shorts and some men's boat shoes. Espadrilles or sneakers are fine, too. If the weather's looking dicey, layer up with jeans, a crew knit, casual jacket and some Chukka boots. Most Good Friday or Easter Saturday events are going to skew more casual, so keep that in mind, too.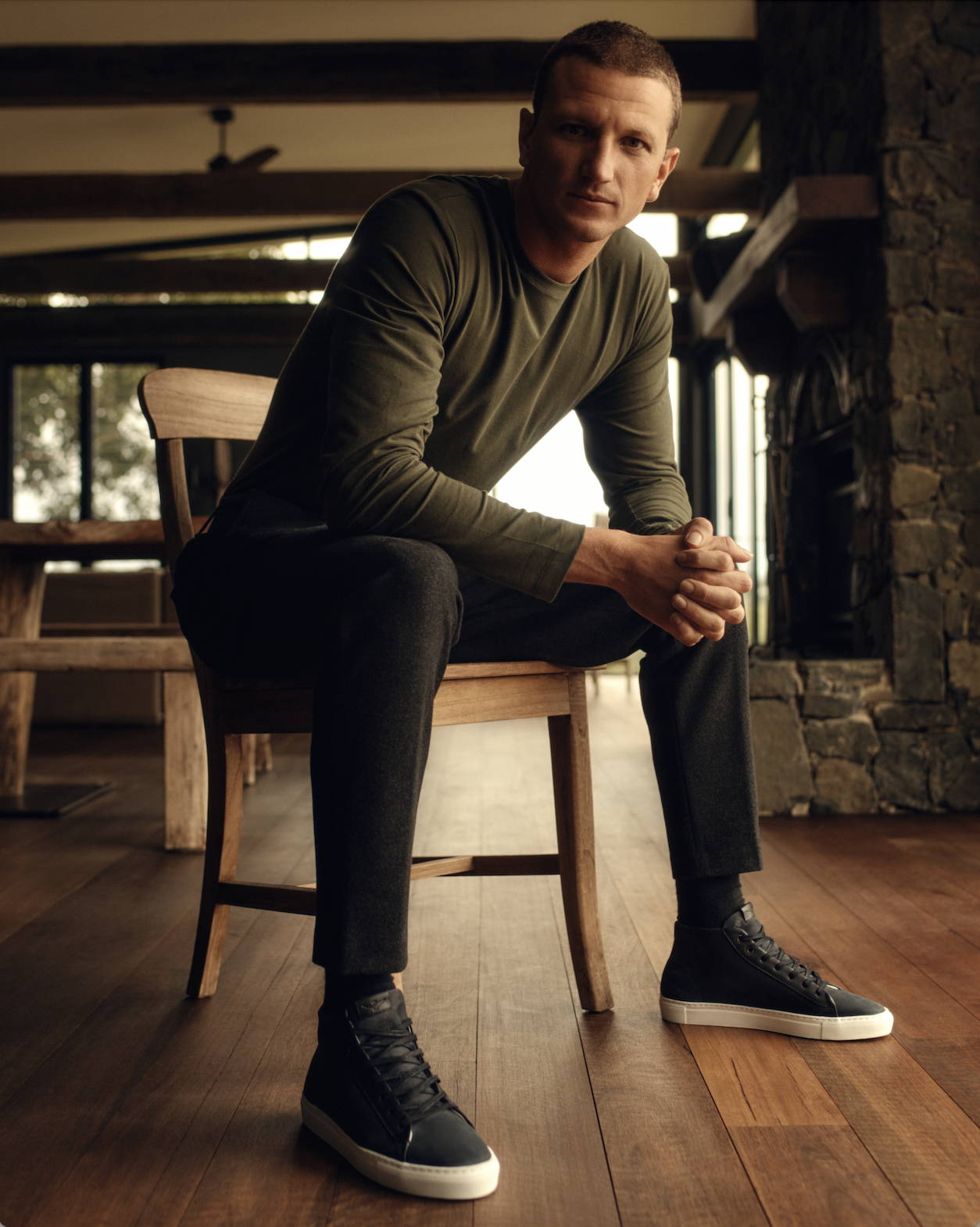 Easter Sunday events tend to be a little more formal, especially if church is involved. Again, check the invite for dress code details, but this is where you should probably bust out some suiting separates. A pair of tan or khaki dress chinos with a knit blazer and button-up shirt is a good start. Don't forget a matching pocket square for a bit of extra colour, and a good leather belt. In terms of footwear, formal Easter outfits require Oxfords, Derbies, loafers or monk straps (Oxfords are probably best for 'formal', but for 'semi formal' events, you can't go wrong with a pair of brown penny loafers). If you're in two minds about the tie, stick one in your jacket pocket. Better to have one and not need it, than need it and not have one.
There are usually two big services during Easter: Good Friday and Easter Sunday. Some churches will run baptisms on Easter Saturday, too. If you're not a big church-goer, don't worry, your outfit doesn't have to be anything too extravagant. We recommend a pastel two-piece suit, or a knit blazer suiting separates combo. The only things you want to avoid here are dressing too casual (sneakers, sandals and espadrilles are definitely out) or too corporate (give your 9-5 navy suit the flick, and splash out with some colour or texture). For men's church outfits, we recommend a pair of Derbies or some simple dress loafers. Pair those with a brown or khaki suit, throw on a white shirt and matching tie, and you're ready to go.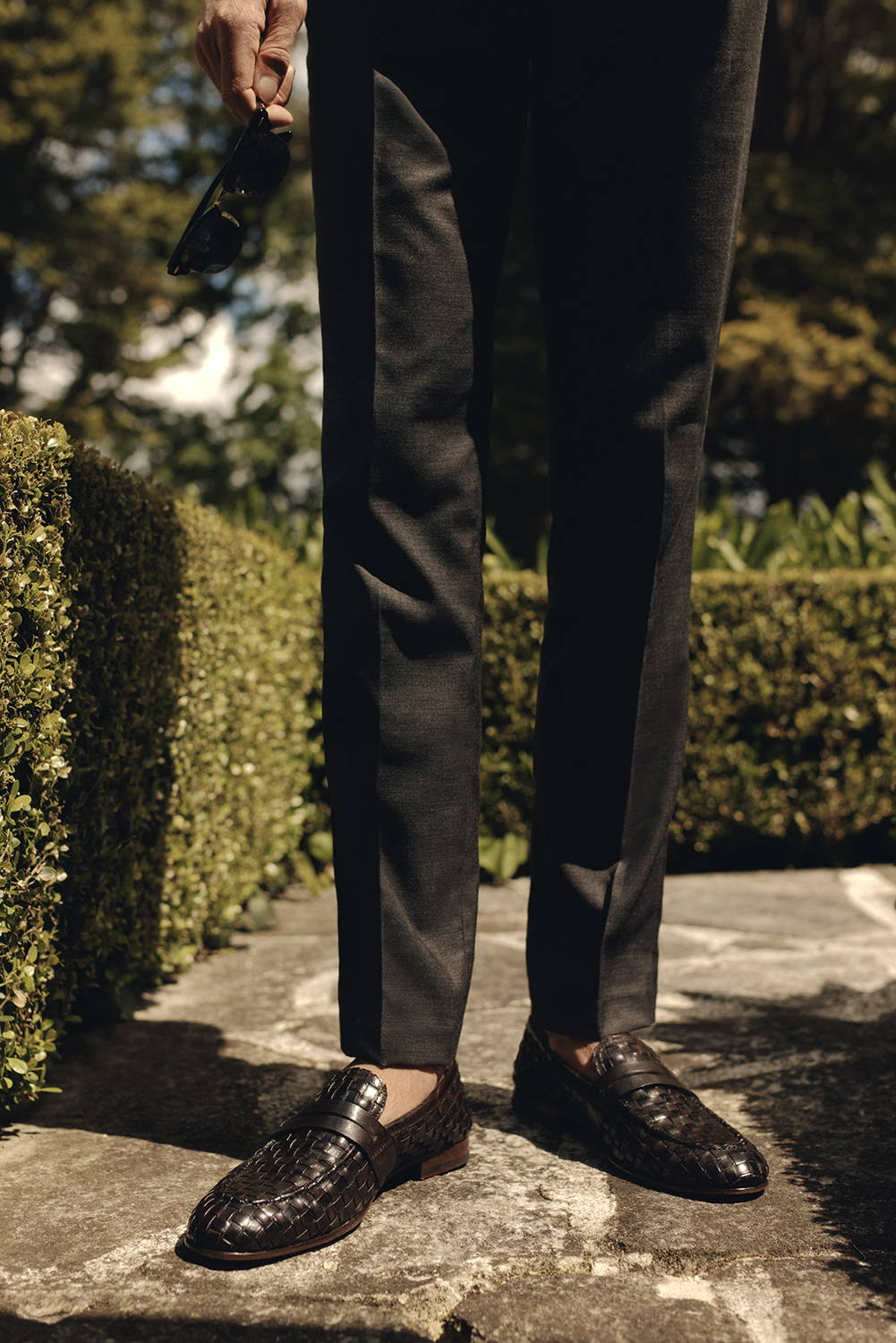 Men's Easter outfits often hinge on accessories. Shoes are the big one, obviously, so it pays to start with those. But don't neglect all the other details: your belt, your tie and pocket square, your socks, cufflinks if you need them, and a nice dress watch. These are the things that can really elevate your Easter outfit. When it comes to Easter shirts, we like to see some colour and pattern at this time of year. Jacquard florals are a good one, or a simple geo texture. Pick up a pair of good quality socks, too. Easter lunches can really go the distance, and you want your feet to be comfortable. Last tip: check yourself in the mirror before you leave and remove one accessory. Sometimes that can make the difference between 'cluttered' and 'sharp'.