Pro-surfer Soli Bailey sits down with Aquila, to talk about how his indigenous heritage has shaped who he is, the defining moments of his career, and what it was like to come face-to-face with a shark.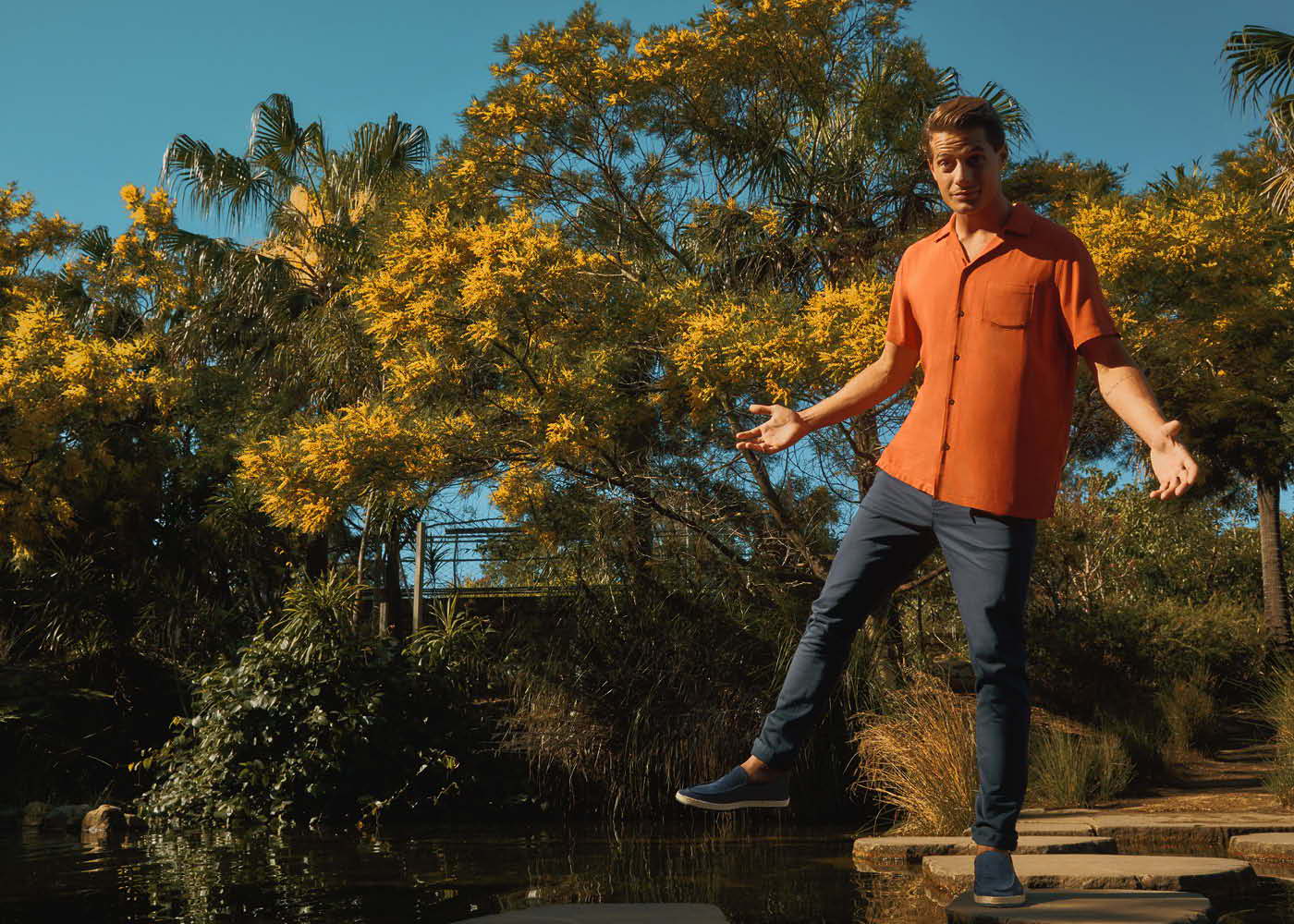 Soli Bailey is 24 years old and living his dream. As the first pro surfer to compete under the Australian Aboriginal flag at the top level, you'd expect a certain level of pretence or ego. But he's far from it ​— ​he's warm, kind, open, and determined. Right now, he's focused on competing at the summer Olympics in Tokyo in 2020. When he's not at home in Byron Bay, he spends most of his year travelling and competing at an international level, taking on some of the world's best surfers. Recently in Sydney in between his travels, we caught up with the pro surfer to find out more about how his indigenous heritage has shaped who he is, the defining moments of his career, and what it was like to come face-to-face with a shark.
What he loves about surfing…
"Originally it was just for fun ​—​ so when I remember that's what I started it for and why I started it, it makes my job twice as easy as it could be."
On how surfing became his career…
"I was about 16 when I first started getting paid to surf. Not a lot of money but the opportunity arose there. The dream was well before that, but at about 16 I realised that if I worked really hard and started to focus on this ​—​ it could lead to where I'm at now."
On how growing up in Byron Bay influenced his career…
"It's such a beautiful town of beaches and really fun waves. It's always a happy-go-lucky good time. All my friends and family were always around the ocean and surfing. It was a huge influence on what my career path was."
On the defining moments of his career…
"I'm always striving for the next moment. In 2018 I qualified for the World Tour which is pretty much the pinnacle of surfing. I've been striving for that since I was a kid. It's the most prestigious level of professional surfing."
On how he copes with pressure…
"It's tricky with my career because the sports career that I've taken is, or originally was, just for fun. It was what I used for release ​—​ to get away and escape from whatever I didn't want to deal with on land. So to transfer that into my professional career now, its taken that away from me ​—​ because I'm always chasing the next competitive 'pinch me moment'. So you kind of just need to find queues or special moment, whether that's hanging out with mates or doing something else that's super fun and distracts you from the focus of competing"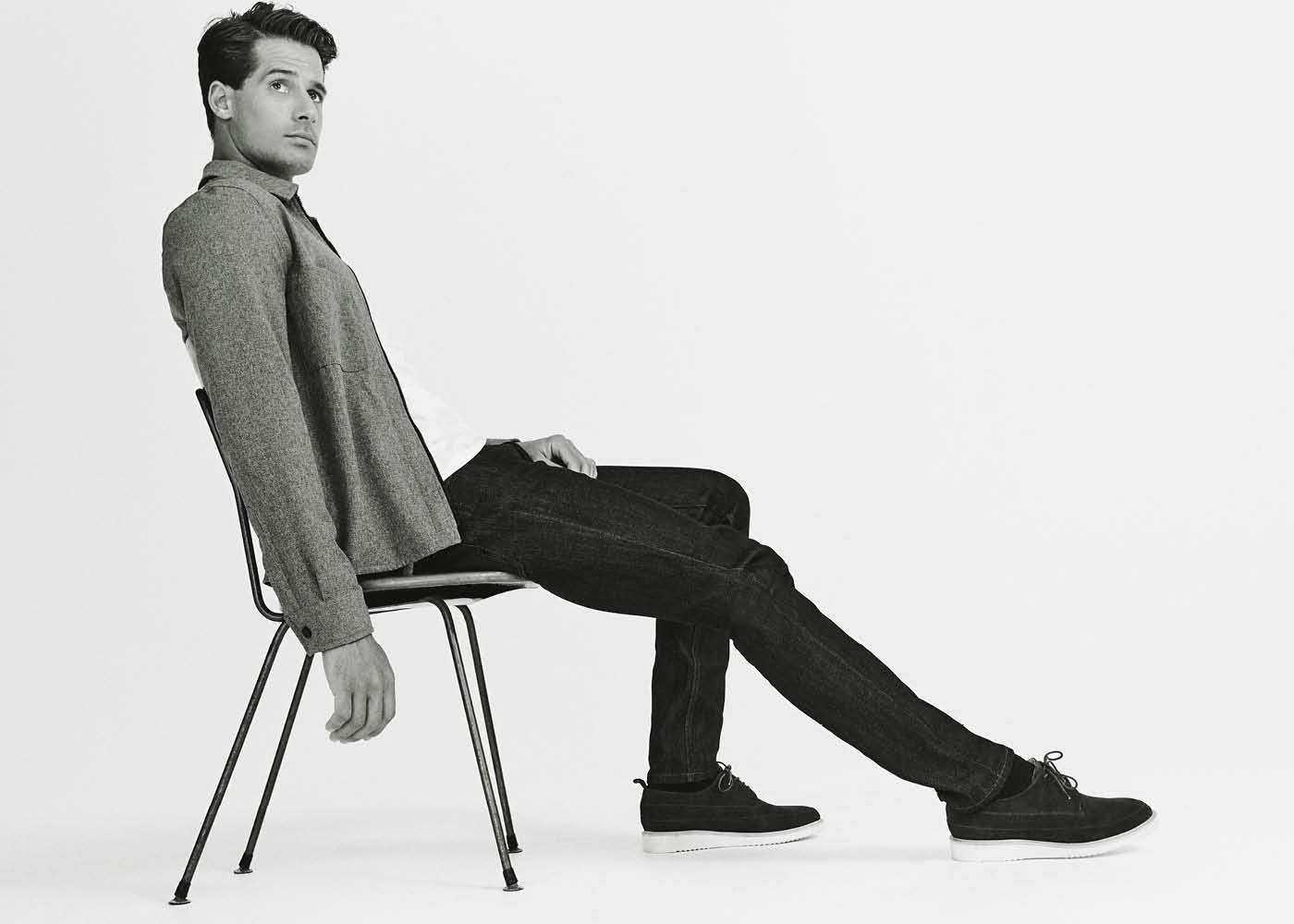 On how he copes spending so much time away from home…
"I have been doing it since I was 16 years old. It's been challenging over the years. I think I've learnt a way of dealing with that and enjoying the moments I have. I just remind myself that when I get to spend time with them its 100% quality and I don't take any minute for granted. I'm still young and enjoying every minute of it but it wont be forever."
On how his indigenous heritage has shaped who he is…
"For me it's been a great opportunity to use my indigenous heritage to remind me of keeping our land and home very clean by picking up after myself and not trashing our beaches and where I love to spend my time. Making sure you don't wreck the earth. I don't think that really comes from my indigenous heritage ​—​ that's just the way I'd like to represent myself and the way everyone should protect our country. I think it's a really common thing for surfers to take that approach and respect the earth and our country."
On his proudest achievement…
"Representing my country and my heritage and having the opportunity to compete with the indigenous flag and for indigenous people of Australia ​— ​and all the little goals I've kicked so far and I'm looking forward to kicking."
On whether he has any pre-competition superstitions…
"I used to have a lot of superstitions and rituals when I completed when I was younger, but over the years I've learnt to forget about them because they become hooks and take your mind off what you're focused on ​—​ which is going out there and surfing and doing what you know best and competing smart."
On whether he gets scared surfing big waves…
"I do get scared but the adrenaline takes over and it becomes an addiction to chasing the adrenaline"
On his perfect summer…
"Going to the snow in Japan. Getting away from summer because I don't like summer! I'm always in the sun ​—​ by the beach, the surf, the sand. So hiding from it in the snow, freezing cold, with heaps of clothes on, is my perfect summer."
On his encounter with a shark…
"One that was probably the scariest one for me, was at home in Byron Bay and it was just my dad and I. It was about 6am in the morning, about 10 years ago. A shark came swimming towards him and I was paddling back out. I would've thought that I'd be super emotional and freaking out about it, but I saw it and called out to dad and said 'don't freak out' and we both paddled in so calm and made it to the beach. I always envisioned I'd freak out, and I think that's what you don't want to do. I'm sure if it wants to get you it's going to get you, there's no stopping it. But I like to think that because we kept calm, it went on its merry way. That was the scariest one for me! It was maybe 10m away from us."
On his views on fashion…
"I definitely am into fashion and like to look good and look good for myself. Maybe what I like the look of someone else doesn't, but I don't care. I love wearing long pants ​⁠—​ I pretty much hate wearing shorts. It makes me feel really uncomfortable. And shoes ​⁠—​ I'll rock up to the beach in jeans or long pants and shoes and socks ​⁠—​ on the sand, middle of the day. Everyone is in boardshorts and I'm in long pants and shoes ​⁠—​ like I'm walking down the street in Sydney."
On his style formula…
"I have a uniform ​⁠—​ black, white grey shirts and long pants or black or white or blue jeans"
On his shoe style…
"It really dictates what you're wearing and where you are. Comfort is everything for me. I wouldn't wear a pair of sneakers with a suit but my favourite pair to wear would be something that's comfortable and looks decent. Probably a pair of sneakers.