Melbourne street artist Rone (aka Tyrone Wright) is known for transforming city streets with his large-scale works. Here, he sits down with Aquila and opens up about how he became an artist, and found success in a tough industry.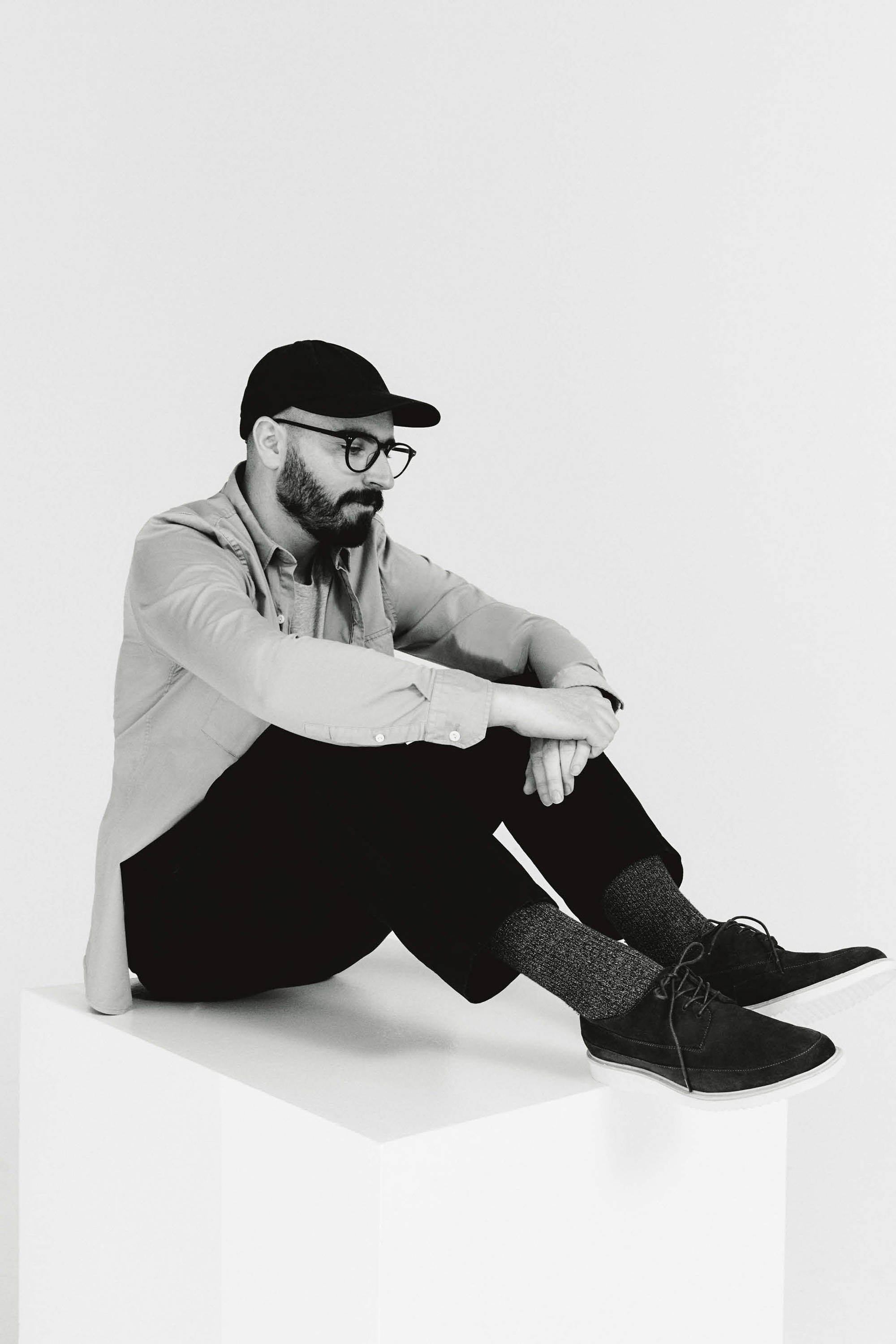 As one of Melbourne's most prolific artists, Rone (aka Tyrone Wright) is known for transforming city streets. His large-scale works work have been featured everywhere from New York to New Zealand. The art world can seem elitist and like a difficult scene to crack, but Rone is warm, friendly and welcoming. Here, he opens up about how he became an artist, and found success in a notoriously tough industry. And while we had him, we took the opportunity to find out his views on fashion and style.
On how he became an artist…
"I knew the chances of becoming an artist were really slim, to make a living off it, so it was always something I liked doing on the side as a hobby. After almost 10 years of doing it on the side I was able to take it up full time and make it my living. I worked as a graphic artist, doing T-shirt graphics and prints for fabrics ​—​ everything from dresses to boardshorts."
On how he started to find success…
"It's strange, I almost know the exact point of when I was able to turn and let the other work go and it was when I decided to do my first solo exhibition in 2011, almost ten years after I started painting on the street. I'd saved up enough money and took three months off to put the show together and the show was really successful. I had commissions after it and I had to tell my clients I was a bit busy for the next few months. I kept pushing people back and back until they stopped calling and I lost all my clients but I gained a new following for the artwork I was producing in my own direction."
On why he creates large-scale works…
"I started small. Some of my works now are 10 stories tall but I started making stickers and stencils and started making them larger and larger, until there was no point making a cardboard cutout, I may as well paint directly on the wall. Because there was a limit to the size I could paint, I started working methods and techniques to scale up my work. It was quite a challenge."
On his experience with the traditional art world…
"I had my artwork put in the permanent collection in the NGA in 2006 or 2007 and I thought that was a huge deal, but looking back now it probably didn't do much for the progression of my work. There's been so many other events since then so it's hard to pinpoint any one event that helped my career. I think the biggest thing for me was travelling and seeing other artists working in person and having that realisation that they're as human as I am. You see these photos on the internet and it seems impossible but you see them in person and it seems much more achievable. That was a realisation for me ​—​ seeing people do that. I thought 'I can have a go at this'."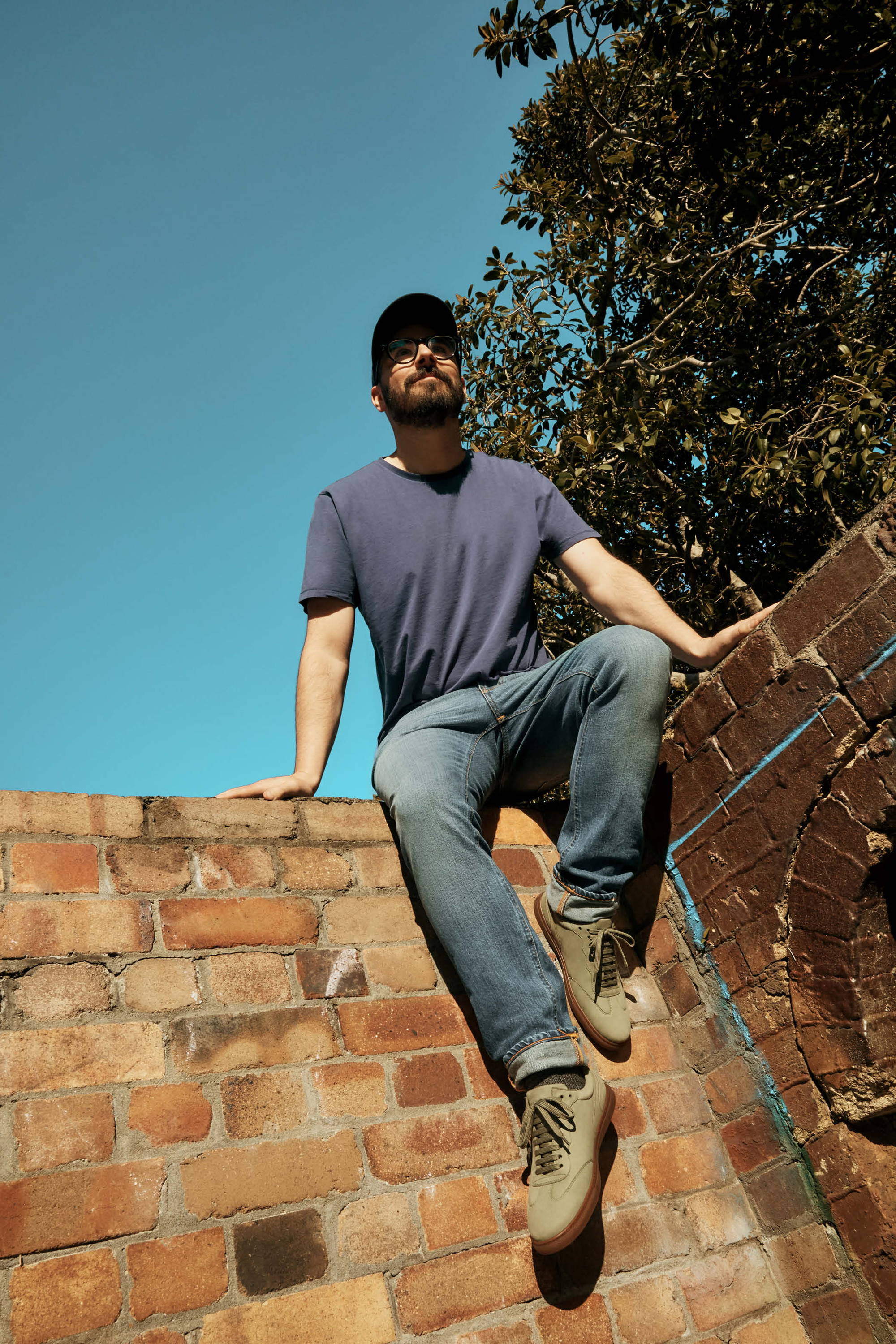 On who he'd love to have a one-on-one with…
"Probably Banksy, the one who's going to be very hard to pin down. There's so many questions there and it's quite an amusing mystery but I feel that talking to someone like Banksy would only spoil it. The mystery is the concept."
On his relationship with the women in his work…
"I work with a lot of different women and they're usually models or friends. I'll photograph them with the intention to paint them so my work isn't so much about them as a personal portrait of them. It's more about using them as symbols of beauty, and the contrast of where I'm painting them on these raw brick walls and having this contrast of beauty and decay. That's a lot of the ideas behind my work ​— ​this contrast of beauty and decay."
On the shoes he wears to create…
"Steel caps! Sometimes I have to wear safety shoes. I've got a lovely pair of zip-up work boots that are extremely warm, and when you're out there on a boom lift or crane, you're pretty happy to have thick socks on."
On how he switches off…
"I'm terrible at switching off. My wife hates it about me. We go to the beach and I can't relax or sit still. It's not something I do."
On how he found his art style…
"It's really hard when you're starting off and you don't know what your style is. A lot of people start out copying other people's style and I think that's almost where you do have to start and you find your own style by often trying to emulate someone else's, and you work out that you can't do it, but with your mistakes becomes your own style and you find those little bits in between and that's how I found my style."
On how he decides what to wear…
"Literally what I'm told to wear by my lovely wife."
On his daily uniform…
"It's pants covered in paint, shirt covered in paint, jacket covered in paint, shoes covered in paint, hat covered in paint. It's funny when I arrive at the studio and everyone's dressed the same. We look unique on the street, then we all come together."
On his shoe collection…
"I started to put away some of my shoes that are covered in paint and they look really beautiful once they're boxed up. They almost become these relics that tell so much more of a story than just a plain pair of shoes. I love the characteristics. I can look at them and see what I've painted from the colours on the shoes."
On his shoe style…
"It's usually about convenience. Something I can get on and off quickly in the morning." "I have different drawers at home - painting clothes and clean clothes. It's all separated."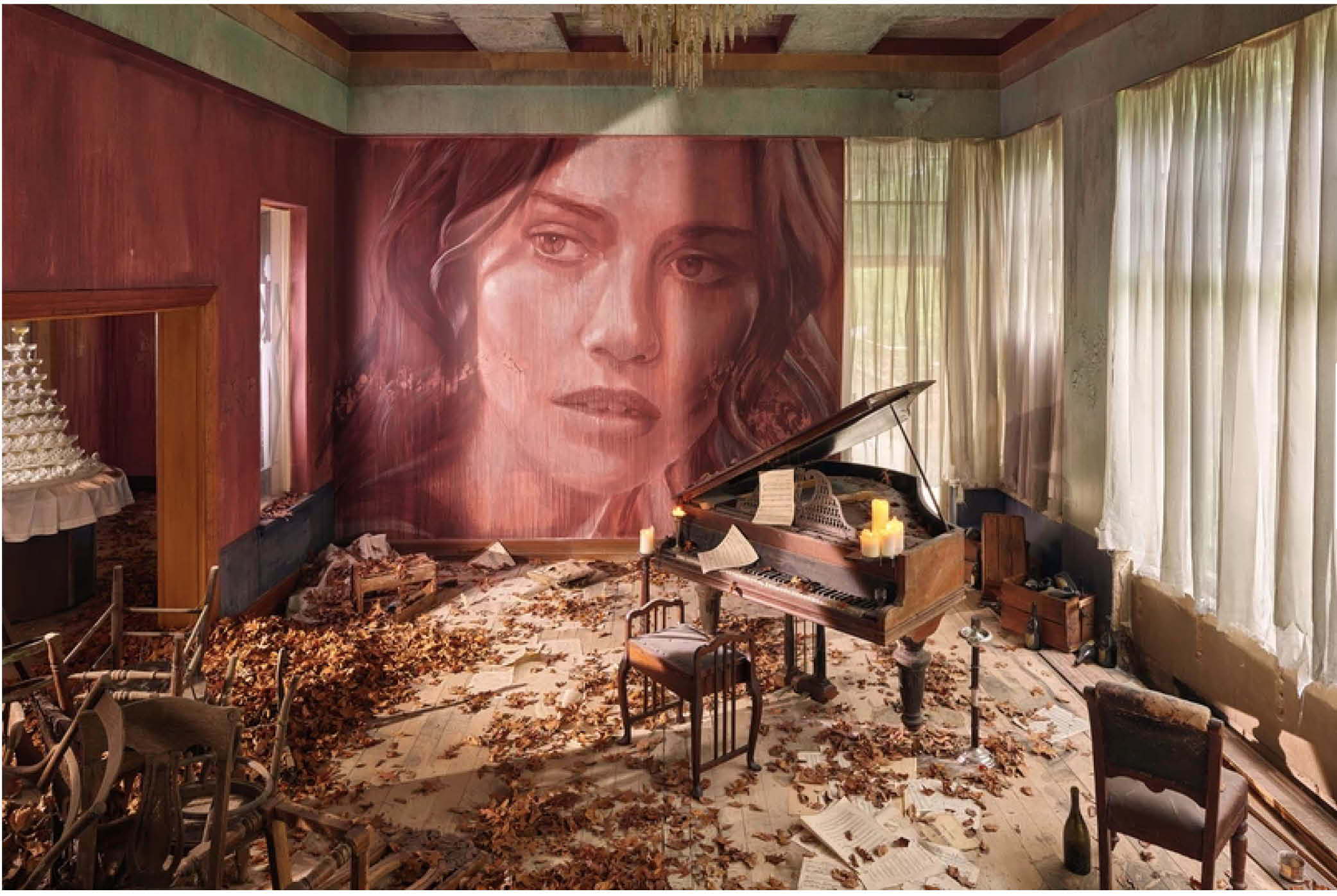 Rone's Artwork - The Music Room from his recent EMPIRE exhibition. See this for a limited time at our Emporium Store.
---