The trick with men's bags is to think of them as an extension of your outfit. What you've got over your shoulder is just as important as your shoes, or your suit, or your shades, and it's often the first thing other people notice. It doesn't matter how fancy your new loafers are if you're carrying around a torn backpack covered in noodle stains. And even the best leather bag will look ridiculous if it's stuffed to zip-busting capacity.

When you actually go to buy a work bag or travel bag, you'll notice there's a lot of choice. So what are the big bag mistakes guys make all the time? That's what we're diving into today. This is how to look good…with a bag.
If you're searching for leather bags (especially men's crossbody bags or men's work bags) give some thought to colour. This is just like picking a leather belt or a new pair of Oxfords. You want to match the leather across your whole outfit: brown with brown, black with black. If all your shoes are black leather, a brown satchel is going to clash and look weird. Remember, the bag is the outfit, so look for consistency and try to stay in the same broad tonal range. It gets more complicated with canvas bags and men's backpacks, which can come in all sorts of shades. For work commutes, try to avoid loud, brash colours (like red and yellow) and stick to muted navies, greys, tans, browns and forest greens. They'll blend easily with most of your suits.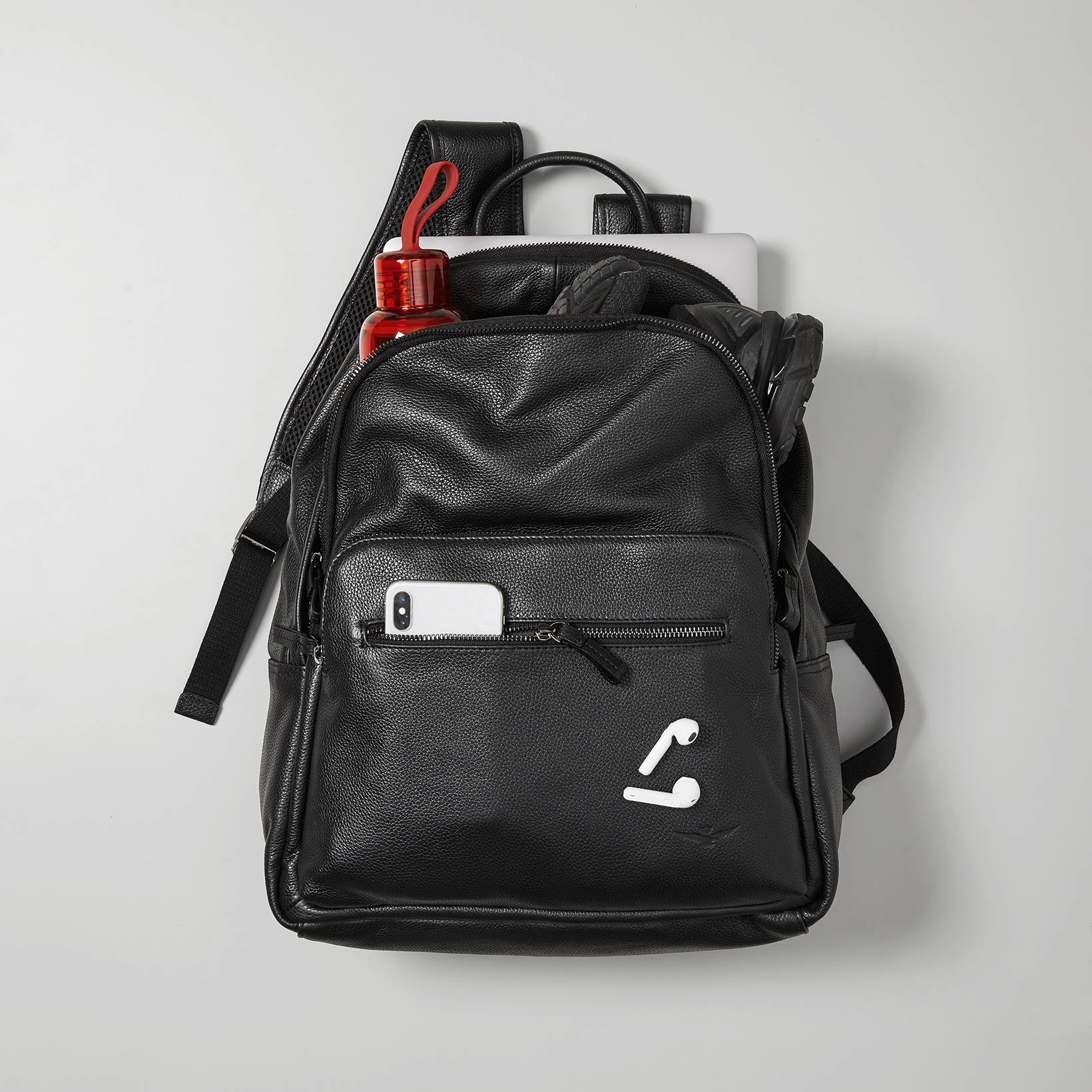 Finding your personal style
Here's another good tip: don't force it. If you've seen some guy online wearing a crossbody bag, that doesn't mean you have to ditch your trusty messenger bag or backpack. It's whatever feels most comfortable (and holds the right amount of stuff). Guys get into trouble with bags by trying to follow trends, or matching the wrong bag with the wrong outfit. Your leather tote might look suave at the office, but it'll be pretentious and wanky on a roadtrip. Likewise, canvas and suits don't really mix. Stick to premium leather bags for corporate offices.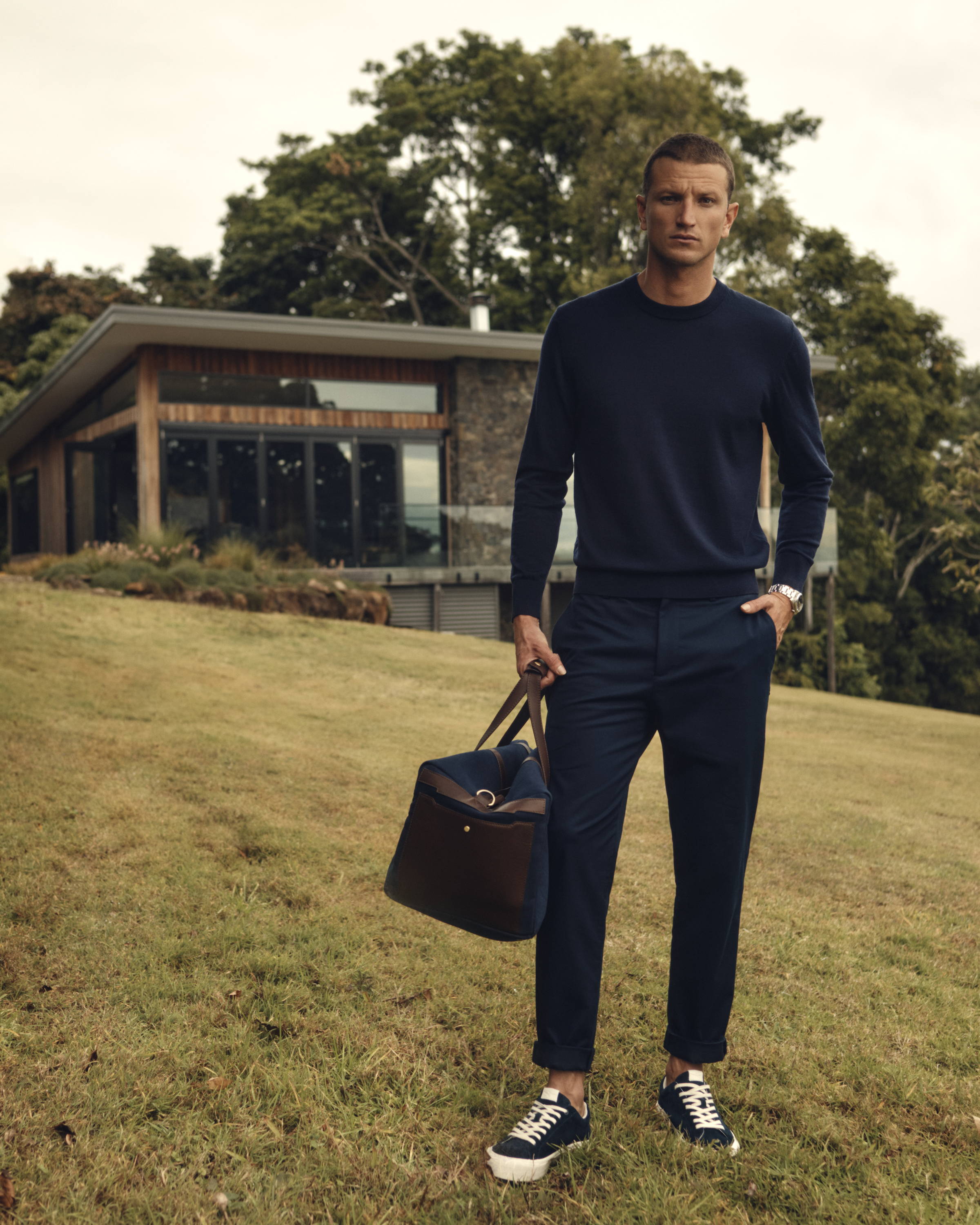 It doesn't matter what bag you have: if it's overstuffed, it's going to look bad. That goes for satchels, backpacks and crossbody bags. That means you need to give some thought to practicalities. In fact, you should really start by asking: what will I usually be putting in this bag? Let that be your guiding principle, then worry about fabrics and colours later. Will you need your hands free? Is a shoulder strap going to get in the way? Do you need multiple smaller pockets for files, work stuff, phone, valuables etc.? Will you need this bag overnight? These are all good questions to ask. Utilitarian bags, like messenger bags, are popular because they can generally tick off most of these points. They're roomy, stylish and practical. A great place to start.
Do we even need to say it? Fake leather men's bags look terrible. We know, they're much cheaper, but with bags you really, really get what you pay for. Not only can people spot faux leather from 50 paces, it doesn't age in the same way as real, full-grain leather. Proper leather bags (if cared for properly) not only last years, but actually get better with age. They pick up more character, more warmth, more patina and more personality. Fake leather will always have the personality of an android—it might look and sound human, but there's a vital piece missing.
Avoid leather tote bags that don't come with any compartments. Good quality messenger bags, backpacks, cross body bags and briefcases should all have multiple pockets for different things. Look out for a dedicated laptop sleeve (padded for safety), zip pockets for valuables, space for notes or pieces of paper etc. The problem with pocketless men's bags is that you inevitably tip everything in there: keys, wallet, gum wrappers, work stuff, your phone, old credit cards, bits of lint, forgotten apples, and so on. They get dirty and chaotic really quick. With multiple compartments, you can keep your bag neat and organised, which is was more adult and also extends the life of your bag.
Guys often treat leather bags like they treat their outdoor furniture: they buy it, do nothing, and expect it to look pristine for hundreds of years. But leather doesn't really work that way. Like a good pair of leather dress shoes, leather men's bags need love, care and protection. Start with an all-purpose weatherproof spray (this is especially important if your bag features any suede or Nubuck). That will help preserve the leather and keep out moisture. You can top-up the spray every few months. You should also wash and polish your bag every six months or so. This doesn't have to be too crazy: tip everything out, vacuum out the crumbs, wash the outside with a damp cloth, and then apply some good quality leather polish. Leave to dry and you're good to go.