As we reach the peak of Melbourne's winter season - and what a cold one she is - we tend to lean towards finding comfort in (copious amounts of) food and wine. Because, what better way to warm the soul, right?
With a growing list of world-class wine bars and restaurants populating our streets and livening the city's mood, there's never been a better time to venture out and explore Melbourne's wonderful offerings, any night of the week.
Here to shine a light on how to best escape the winter chill, we've rounded up our favourite places in Melbourne that are perfect for that much-needed weeknight tipple.
So, grab a mate, rug up, and salute to a glass of pinot by a roaring fireplace. We know that's what we'll be doing!
BAR ROMANTICA
Stepping into this quaint diner on Lygon Street (Brunswick-side), you would think you were in a scene from Goodfellas. Dimly lit, terrazzo-tile flooring and booths for tables, Bar Romantica is, as its name suggests, romantic, but is also the perfect place to rally some mates, shoot some pool and enjoy a bowl of pasta and a glass of wine.
Apertivo session happens every day from 4-6pm, with Wednesday nights hosting the infamous pasta special: house-made pasta and a glass of Friends of Combes red or white for $20.
Bar Romantica
52/54 Lygon St,
Brunswick East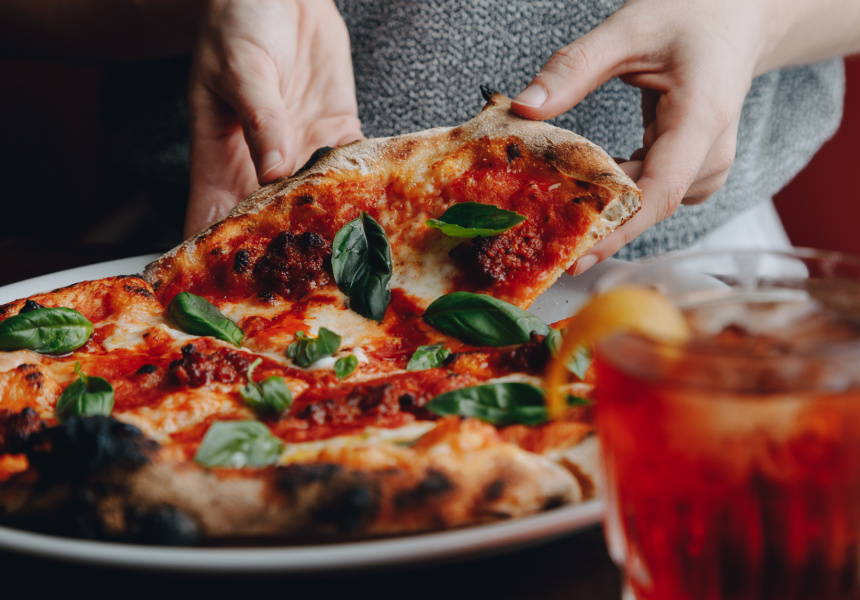 THE MARQUIS OF LORNE
A suburban favourite, the Marquis of Lorne has been serving hungry (and thirsty) revellers North-side since for over 150 years. That's right, it's a true institution in Melbourne.
It's unassuming facade is located on the corner of George and Kerr streets, Fitzroy. Push through the saloon-like doors and you'll face the main bar, ground level. Enjoy a glass of red by the fireplace, or head up stairs for a hearty steak and wine to match, as you, again, sit by the comfort of an open fireplace.
Sounds comforting? You bet!
Tuesday's are $16 steak and frites, with Friday's from 4-6pm offering $5 tinnies. What's not to love?
Marquis of Lorne
411 George St,
Fitzroy
There's never been a better time to venture out and explore Melbourne's wonderful offerings, any night of the week.
THE UGLY DUCKLING
Located in the heart of Richmond on the hustle and bustle of Swan Street, The Ugly Duckling is an upscale cocktail and wine bar that knows a thing or two about serving the perfect winter drink and nibbles.
Opened until 'late' every night of the week bar Monday, The Ugly Duckling is renowned for its bespoke cocktail menu, a healthy list of over 200 plus of the finest local and international spirits and liqueurs, and a dedicated wine list focussing especially on Victorian, Italian and European varietals.
To accompany, enjoy a selection of antipasto-style foods like charcuterie and cheese platters, freshly shucked oysters and other delicious bites.
The Ugly Duckling
238 Swan Street,
Richmond
Fitzroy North
LAGOTTO
Walking into Lagotto is refreshing, even amid the grim nature of Melbourne's winter. Flack Studios is behind its design, which showcases 'Instagrammable' terrazzo floor, curved booths, a long marble bar with red leather stools, and a steel island bench reminiscent of espresso bar-benches of Italy.
Located on the border of Carlton North and Fitzroy North, Lagotto is one of Melbourne's newest "it" spots, focusing on serving fresh produce, award-winning cocktails and wines and creating an environment that guests want to come back to.
Let the knowledgeable staff curate your dining experience, like putting together the ultimate antipasto platter whilst you sit back with a negroni or old fashioned in hand; the charcuterie is both Italian and locally sourced. If ordering from the menu, the caponata (a Sicilian delicacy) is delicious, whilst Italian provisions such as pasta and house-made gnocchi are fail-safes.
Lagotto
1 York Street,
Fitzroy North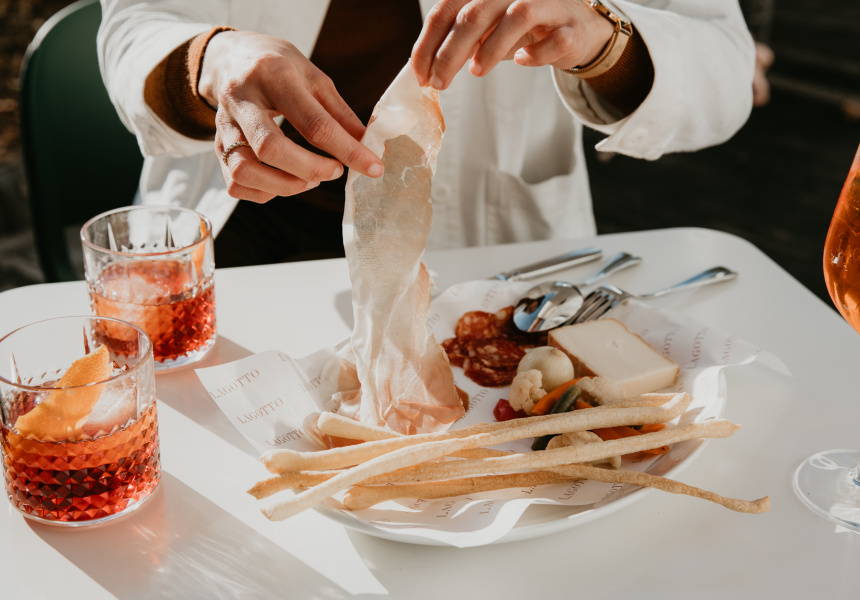 Photography: Kate Shanasy for Lagotto
BAR MARGAUX
Recently opened, Bar Margaux will no doubt become one of Melbourne's greatest late night eateries. Open 7-days a week until the early hours of the morning, Bar Margaux takes its inspiration from bars seen in France.
As such, you can expect to be treated to classic French comfort food - perfect for braving the cold in, well, comfort.
Try the MGX cheeseburger with bacon and its famous sauce, topped with frites. Or the 600g dry aged sirloin on the bone for two. Compliment with its extensive wine and cocktail list, in a dimly lit, quaint environment that sets the mood the moment you walk down to its CBD basement location.
It's Melbourne's newest late night love affair, and we're all for it!
Basement/111 Lonsdale Street,
Melbourne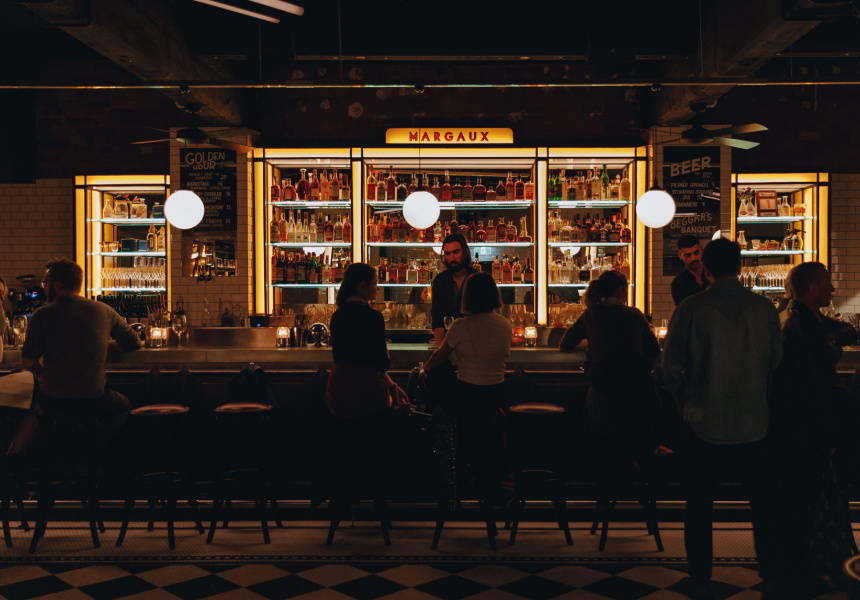 Photography: Jake Roden for Bar Margaux