With roots extending as far back as 1936, the loafer is a timeless staple of men's fashion. The ultimate blend of comfort and sophistication, no other shoe is so adaptable for different looks, occasions and seasons. Thanks to some well-known designer brands and fresh styles, the versatile loafer has been more visible than ever, making its presence known on city streets worldwide.
While navigating the various styles and fits can be a challenge, every man should own at least one pair! To help you break down the do's and don'ts of this classic shoe, we're showcasing the best ways to wear your loafers every day and for every occasion.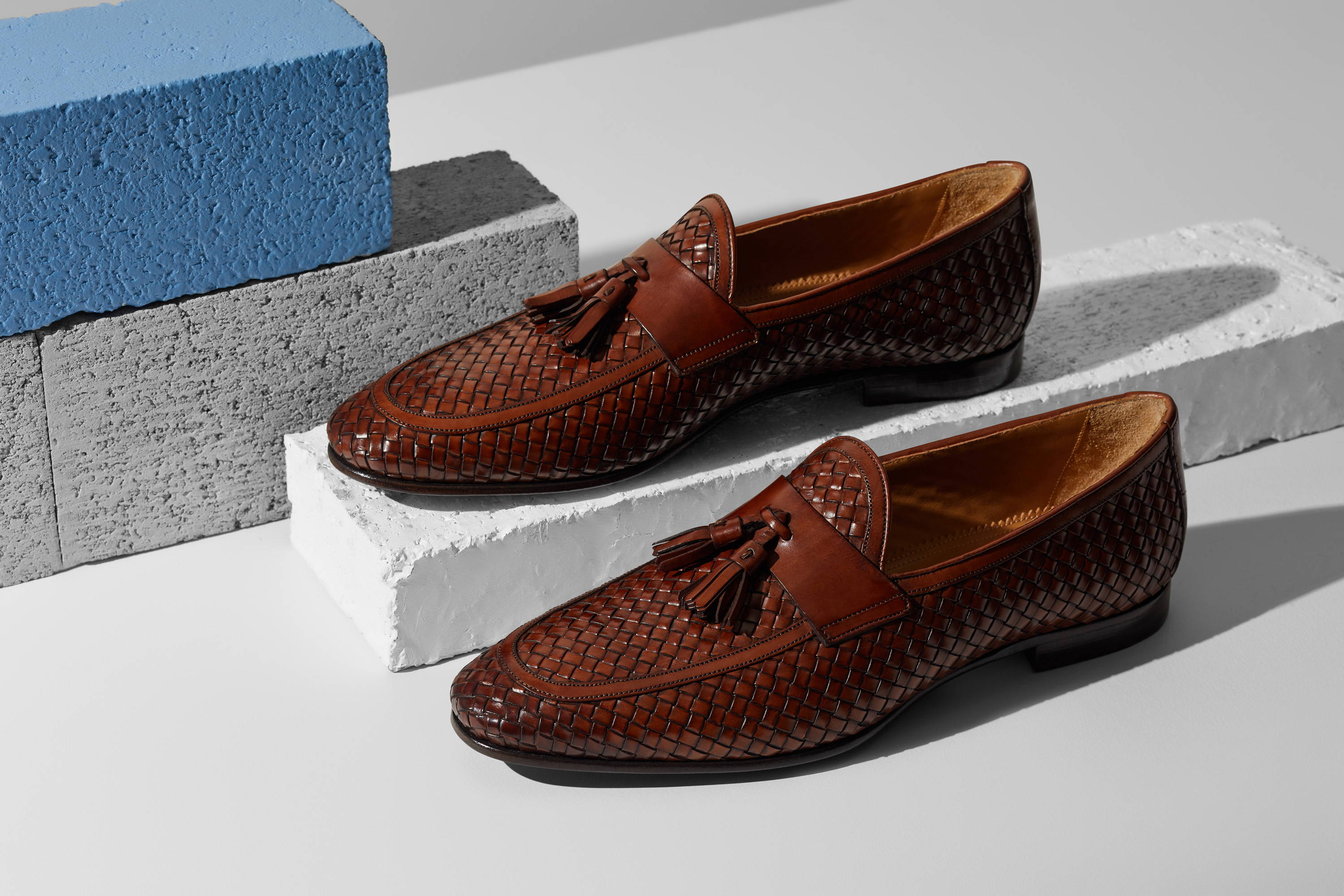 Laidback Cool with Denim
Dress your jeans up or down with the simple addition of a stylish loafer. Throw the rule book out the window here, our main advice is to keep your denim fitted and the length on the shorter side. Baggy and excessively long jeans are never a good look with this style of shoe. Consider ripped, selvedge and washed denim with a classic brown or black loafer for an outfit that is casual cool. Opt for a tee in a contrasting colour and avoid sportswear where you can. The key to mastering the denim and loafers look is to ensure the top half compliments the bottom half.
We're loving these Gonzalo Black Casual Shoes for a versatile style that can take you from the weekend to work with ease.
Relaxed Vibes
Add instant casual sophistication and pair your slim, tapered or cropped style trousers with suede penny loafers. Chinos in blue, beige and khaki are definite winners here and allow you to easily dress up your outfit with a blazer or keep it laidback and easygoing for your weekend lunch date. Lightweight textured designs, just like the Miguel Stone Penny Loafers work best with the smart casual look, but we can't get past the modern twist on these Reddick Blue Loafers.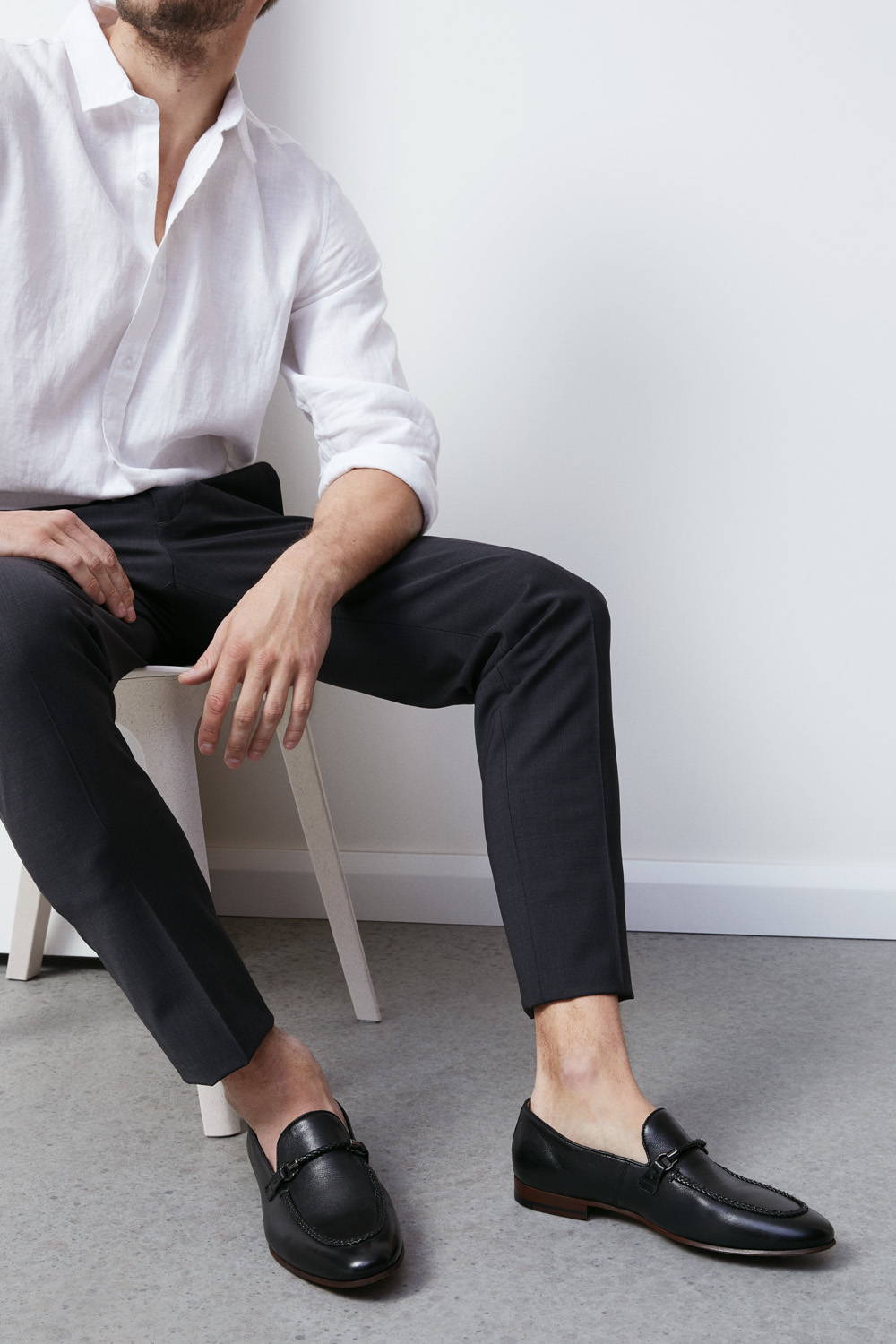 Short and Summer Ready
There's no style of shoe more synonymous with the warmer weather and summer holidays than the loafer. This easy slip-on, slip-off style, with its broad, flat heels and convenient lack of laces or fastenings lends itself perfectly to those sunny days where high tops and dress boots are simply impractical. Opt for invisible socks, tailored shorts that finish just above the knee and either a fitted tee or button up shirt. Whether you're enjoying a casual boardwalk stroll or downing after work drinks with the boys, the loafer gives your summer ensemble a sleek, streamlined appearance.
For something light and far less cumbersome for the warmer weather, the Briggs Brandy Casual Shoe is our pick for the ultimate low-key look.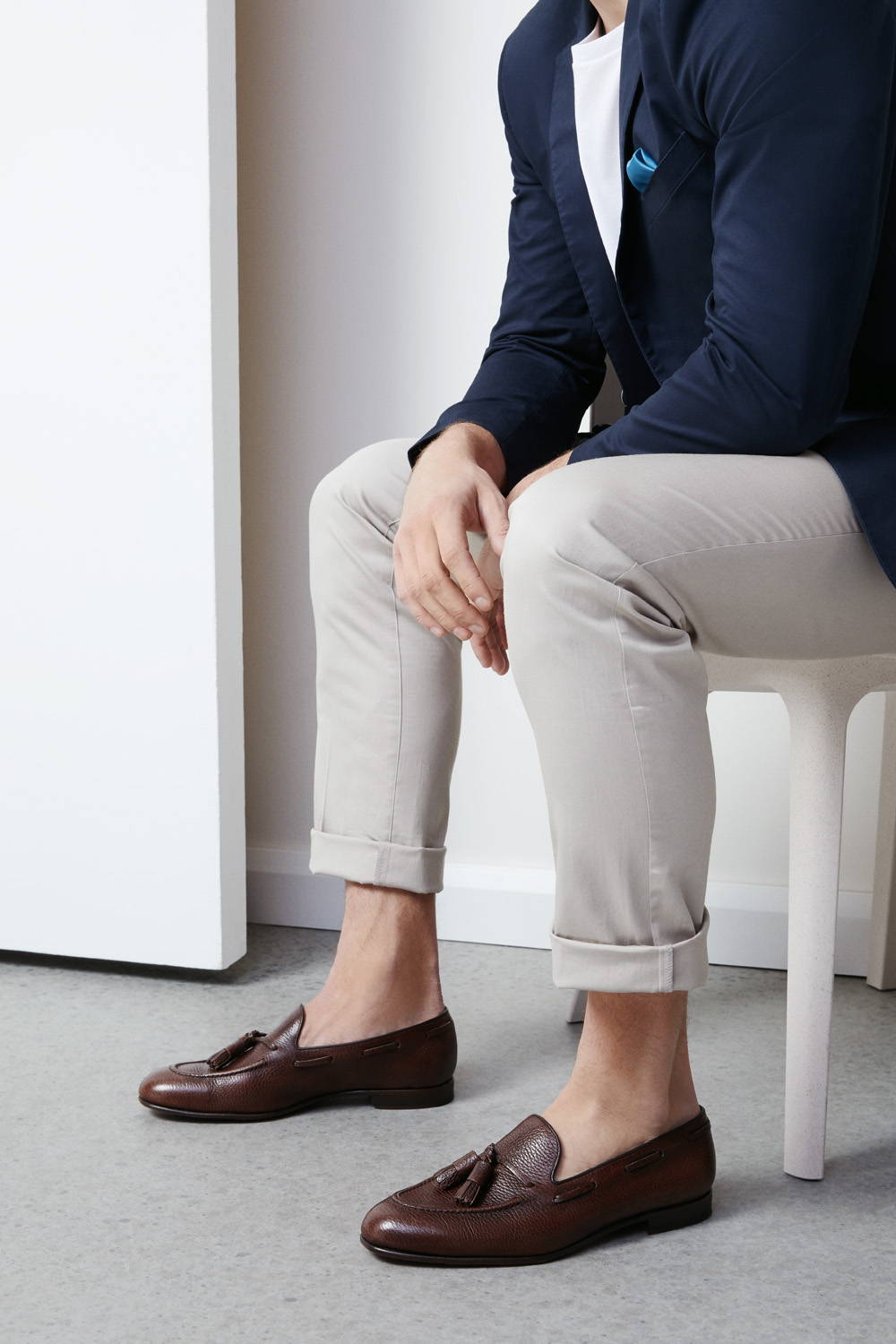 Stylishly Suited Up
A longtime favourite of celebs, loafers will always work with a suit. Show some ankle to keep the silhouette clean and the detail of the shoe visible. Ensure your look is appropriately formal and always opt for classic patent leather in a failsafe black or brown. For a slightly edgier approach, pick something textured, just like these Fabio Tan Loafers. Alternatively, consider tassels or high-quality velvet to take you from drab to dapper and add subtle depth to your look. For those seeking timeless luxury, we love the Armfield Black Penny Loafers for their contemporary twist on the classic design.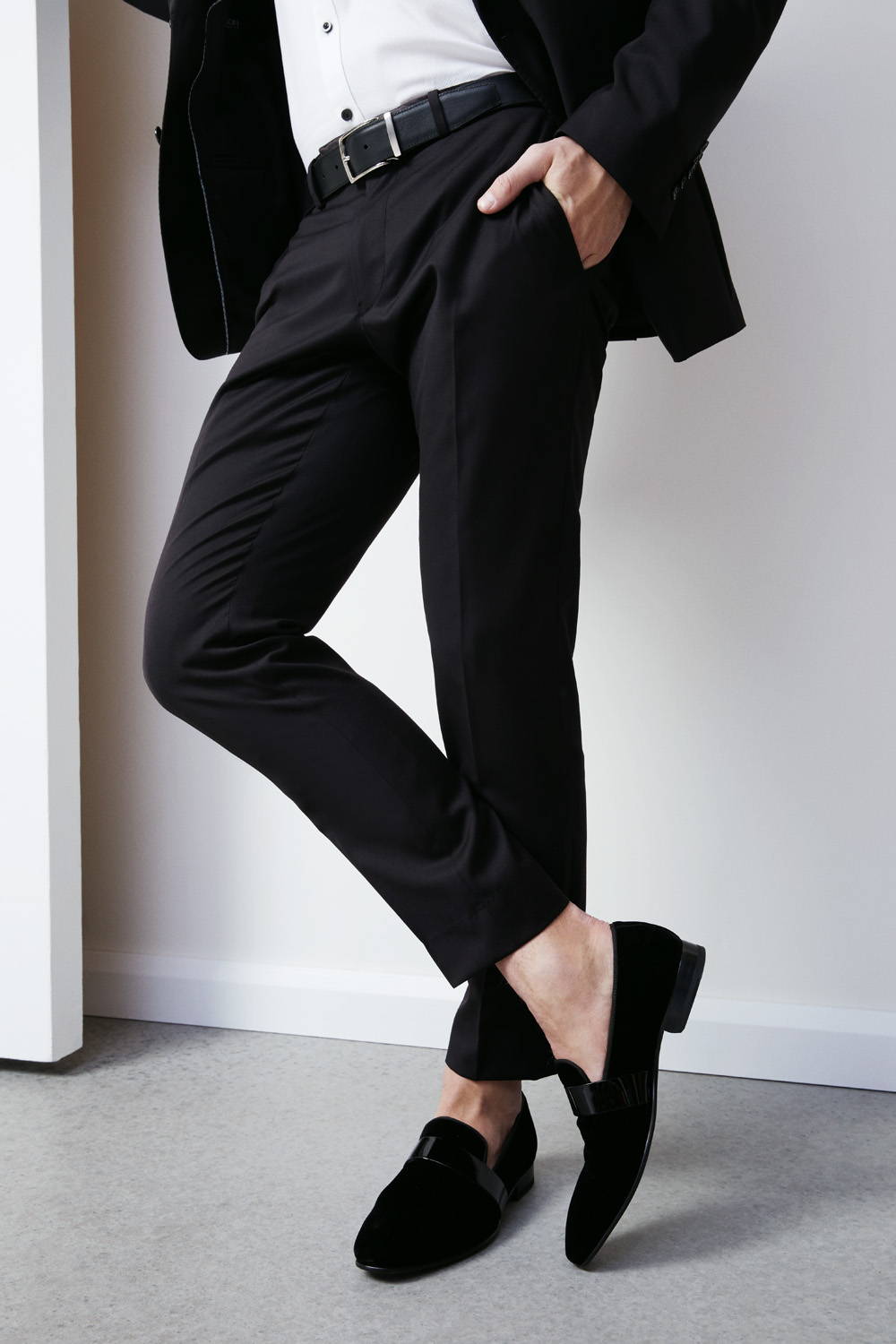 Whether you opt for a versatile penny loafer, a tasseled style, or a pair in suede or leather, this striking footwear can easily elevate any outfit and take you from the office to the weekend with ease.