Dad, grandpa, husband - whoever your father figure may be, it's time to express just how much he means to you. From the dad who swings higher than the kids on the swing set to the man dedicated to the 9-5 grind, we have shoes and accessories that every dad will love this Father's Day.
You don't need to break the bank to show dad how much he means to you - we've put together our favourite styles for all types of dads - all priced under $200.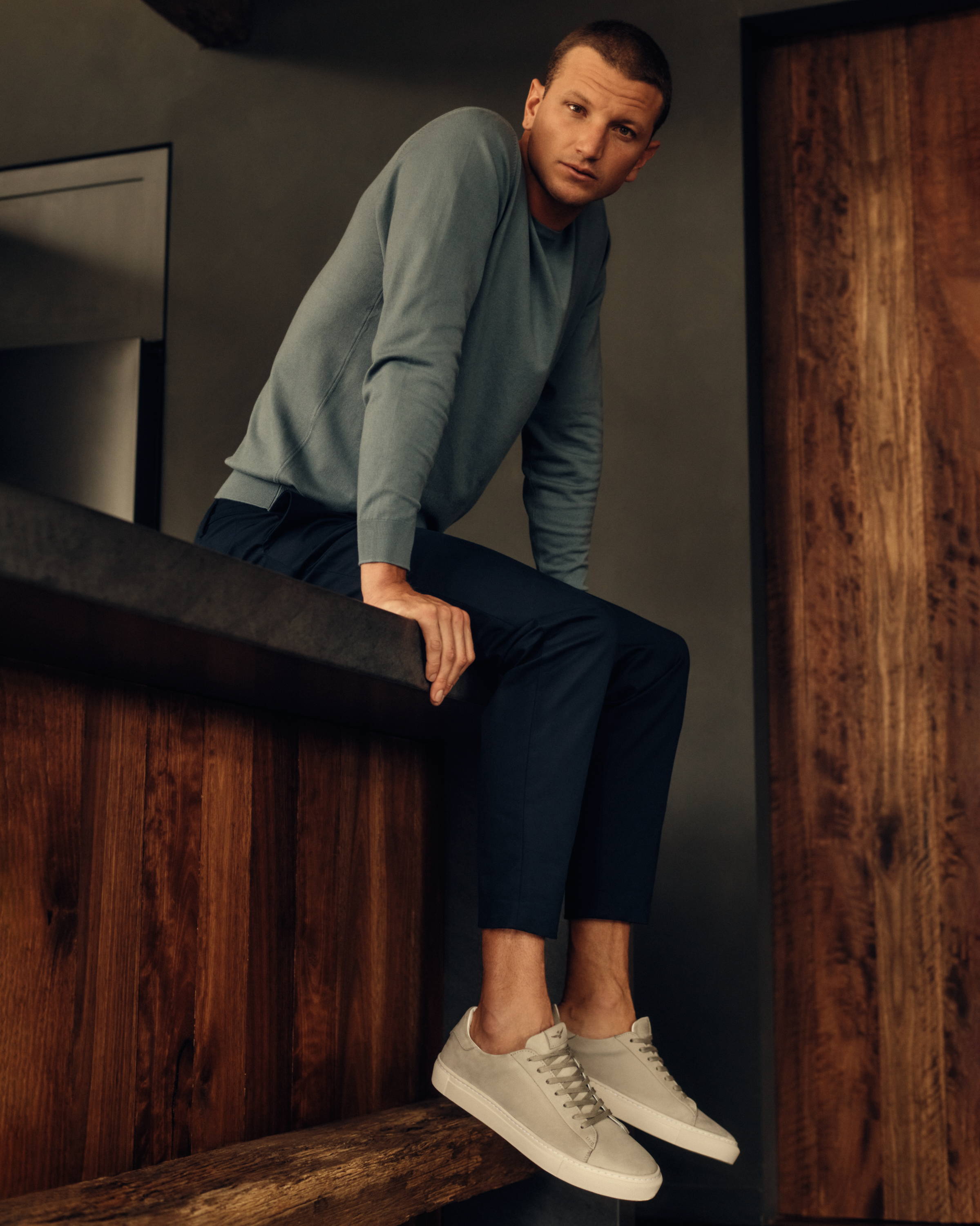 Nobody does fun like dad. Throwing the ball in the backyard on the weekend, to running around the playground after school. For the dad who always seems to have a spring in his step, our go-to is a smart, sleek sneaker like the Burnie, or Smith. These are a perfect alternative to his more athletic sneakers. He will look fresh without compromising on comfort.
Gifts For Adventurous Dads
Most of us have been sitting on the couch dreaming of our next getaway, and we bet he has too. Give him something to look forward to and bring that dream one step closer to reality.
If he loves short weekend trips away, we suggest the Cruiser Briefcase and Cruiser Washbag. These accessories will hold all his essentials and look stylish at the same time. For the dad who loves to explore, we suggest the Montoro Cross Body Bag and the Montoro Passport Wallet. Both are made from soft tumbled Brazilian leather – made to combat all of dad's adventures.
Gifts For The Professional Dad
For the dad who's always in the 9-5 grind, the Montoro Slim Briefcase and Cruiser Briefcase are our top picks. Soft to the touch and durable enough for him to carry on his shoulder Monday to Friday. All his daily necessities will fit neatly inside, making the morning commute easy (and stylish). If he spends a lot of time in a collared shirt, an extra pair of smart shoes may be just the thing he needs. We suggest the Penley, Dwayne, or Capri - suitable for the office.
Does your dad always look on point? If he is always polished and the best dressed guest, we know exactly what he needs this Father's Day. The Cavarra is one of our best-selling penny loafers. Made from a supple leather upper and a polished sole - he can wear this loafer whenever he wants to impress. We also love a woven-look leather belt, such as the Den or Pesci. Perfect for the modern man.
Whether dad is fastidious or simply has everything he needs - we know some dads are hard to buy for. Our go-to for the "difficult" dad is something simple yet functional, such as a sleek wallet like the Archie or a comfortable (and cool) slipper - such as the Edmonton or Antwerp. Trust us, dad will appreciate the upgrade.