Picking the right men's work bag is half style, half comfort and half practicality (we're good at bags, not maths). You want something professional and easy to carry, but also something that fits your phone, wallet, laptop, random files, drink bottle, forgotten bits of fruit you'll wish you hadn't forgotten—you know the drill. The good news is, there are tonnes of sharp, full-leather business bags for men out there. We've broken them down into the major categories below. You've got your shoulder bags, like the Messenger, your cross body bags, your laptop bags and your old-school briefcases (never write off the humble briefcase).
We've written a general bag guide before, but this one is strictly work-related. Welcome to the best office bags for men.
Think of Messenger bags as the halfway point between backpacks and briefcases. They sit across your shoulder with one broad strap, and they're usually made from premium soft-tumbled leather. (The beauty of leather work bags is they tend to look even better with age.) Our MONTORO messenger bag is a good place to start. It comes in brown or black leather, with a fully adjustable strap, and it's got room for a 15-inch laptop. There's even a hidden pocket for your wallet or passport, and plenty of miscellaneous storage compartments. When it comes to wearing the Messenger, the middle of the bag should rest on your belt. Also, make sure the leather matches your suit accessories: brown with brown, black with black.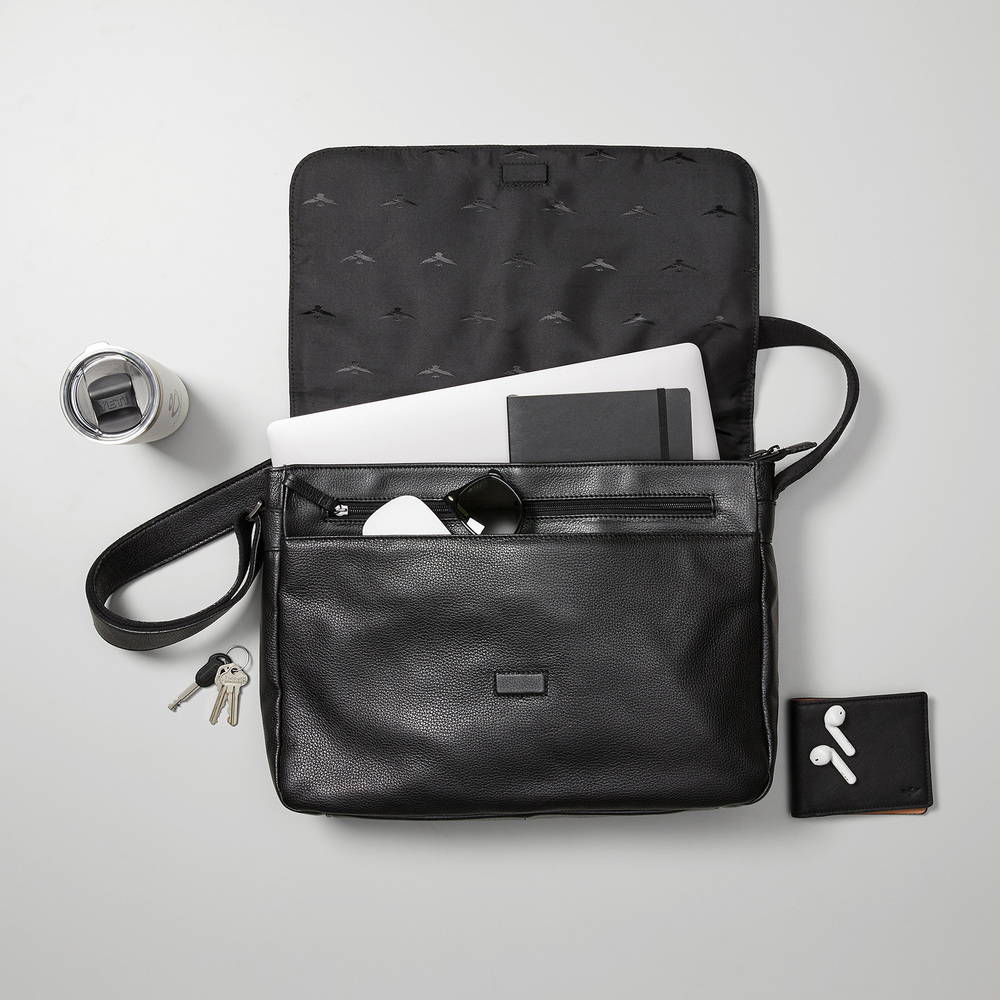 A cross body bag is a type of shoulder bag, but it's much smaller than your standard Messenger. These guys are great for commutes when you only need the essentials: wallet, phone, book, keys. They won't fit a laptop, but they can fit a small-ish tablet—if that's your thing. With cross body bags, the clue's in the title. Unlike the Messenger, you shouldn't wear these hanging off one shoulder. They're too small for that. Wear them across your body instead, with the bag sitting right on your hip. These guys look good with suits, but even better with smart-casual office wear. Throw a cross body bag over a knit blazer, Chelsea boots and some slim-fit dark jeans and you're good to go.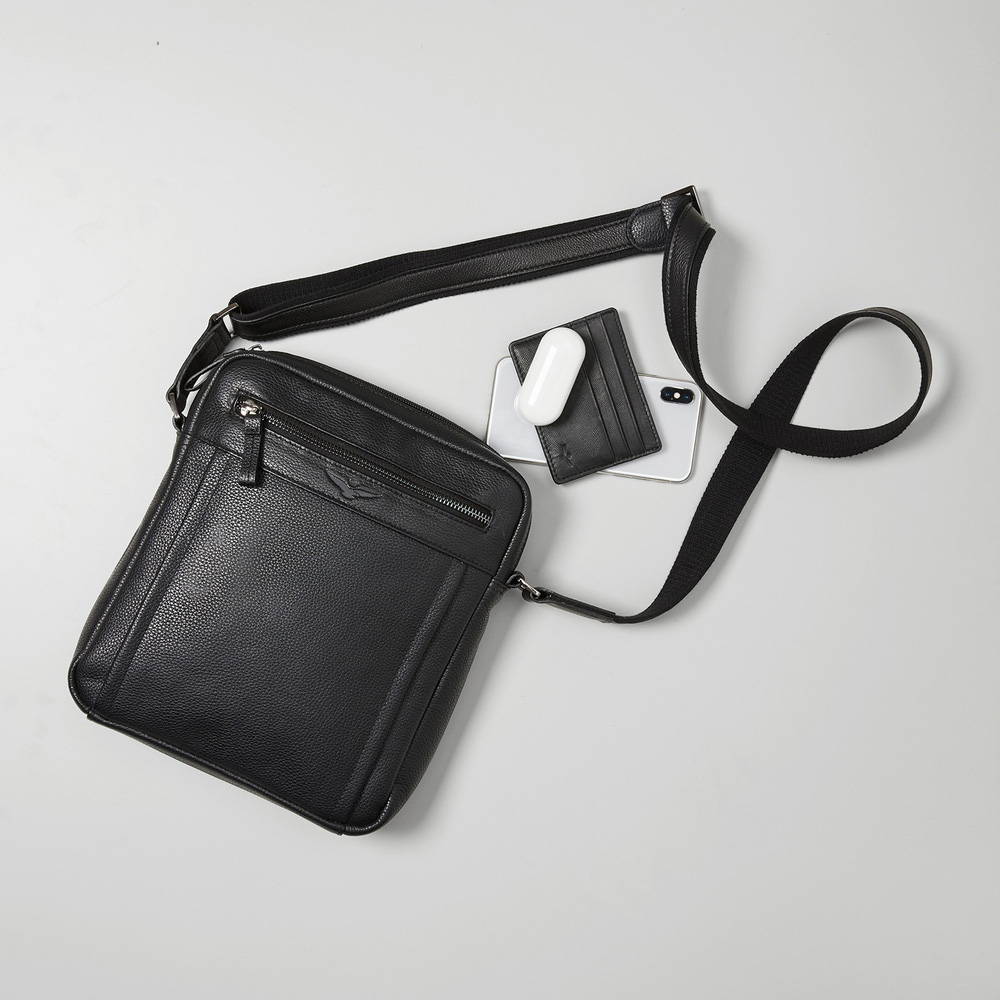 Laptop bags are sort of an umbrella category. They cover both Messenger bags and standard briefcases—the big difference being, obviously, that you carry briefcases in your hand, while Messengers hang off your shoulder. The basic definition is anything that will fit a laptop, but when it comes to style, it's really up to you. Some guys like the hands-free practicality of the Messenger bag, while others think a leather briefcase adds a certain old-school charm. Briefcases do tend to be more formal than Messengers, and slightly younger too. Both can work with suits, but play around and see what feels comfortable. If in doubt, find out what your boss carries and just roll with that.
Don't forget about the briefcase. They're not just for accountants from the 1930s anymore. Leather briefcases not only look sharp as hell, but they're slim too. Much slimmer than your standard shoulder bag. Our MONTORO Slim Briefcase is made from Brazilian leather and comes with an extendable handle. You can fit documents and a 15-inch laptop in there. For something slightly softer, and less corporate, try the MONTORO Black Briefcase. With its rounded corners and soft-touch leather, it's the perfect all-rounder laptop bag (it even comes with a detachable strap, for when your arm gets tired). Pair either of these with a sharp charcoal suit and Derby dress shoes. Your colleagues will definitely sit up and take notice.