We sat down with award-winning chef Adam D'Sylva to learn more about his life, how he switches off, and whether he gets nervous when he cooks.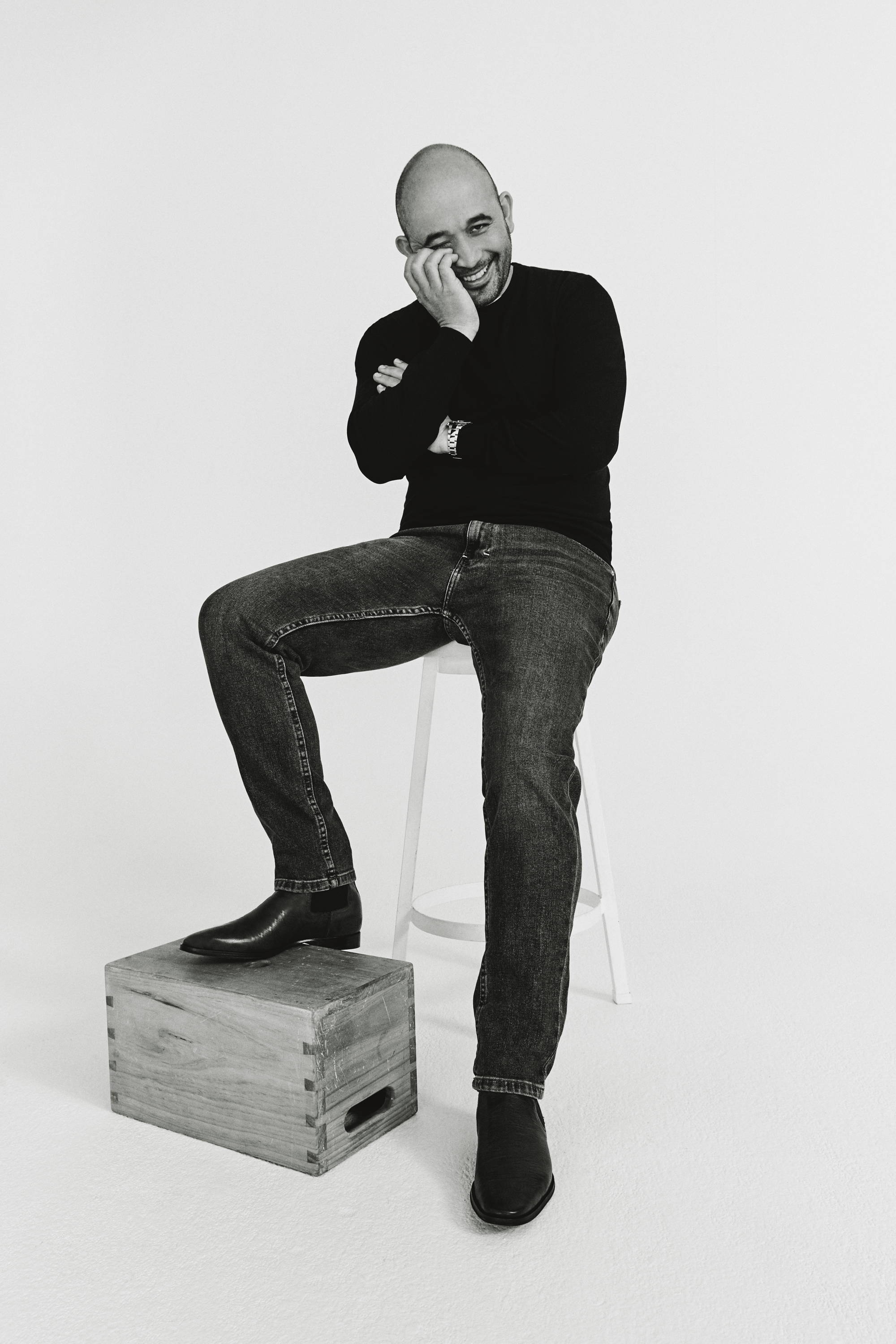 For Melbourne chef Adam D'Sylva, cooking was always going to be his lifeblood. Growing up in an Italian-Indian household, constantly surrounded by food, it's no surprise he runs two of Melbourne's most successful restaurants ​—​ Coda and Tonka. He's established a reputation as one of the hottest chefs in town, but when you meet him in person, it's clear he's all about having a laugh and enjoying a hearty meal (and maybe a glass of wine to match). From a stint on Masterchef, to recently taking home the gong for Chef of the Year, D'Sylva is a busy guy. So when we recently caught up in Melbourne, we quizzed him on why he loves what he does, how he switches off, and whether he gets nervous when he cooks.
On what he loves about being a chef…
"I get to cook all this beautiful food, travel the world, and eat great food and make great food every day. I decided to become a chef because I just loved food ​⁠—​ I grew up in a really rich household of Italian and Indian cuisine. I first started cooking with my nonna ​⁠—​ the first dish I learnt to make was gnocchi and to this day I still make it. She fuelled my love and passion for food. One of my signature dishes is gnocchi, or spaghettini aglio olio,and I love to cook a great curry. Duck curry at Coda is one of my signature dishes."
On what he cooks for his family…
"What I love to cook at home for my family is either a beautiful steak or beautiful spaghetti bolognese. It's what my kids always eat. I tend to always only have 15 mins to cook because I do all the cooking when I get home. A quick meal I make is steak, salad, broccolini tossed with oyster sauce."
On how he got his start…
"I started cooking with my nonna and zia ​⁠—​ and I grew up in a butchers shop so I was always around food then I transformed to cooking in a restaurant. I started making pizza when I was in year 12 then it evolved into me starting my apprenticeship. When I first started cooking ​⁠—​ 23 years ago ​⁠—​ it was hard yards. You used to work a lot and only get paid for half of it ​⁠—​ not like these days. And you worked because it was a craft and did it for the love of it. Now a bit of that passion has gone with all the rules and regulations."
On why you should visit his restaurants…
"People should come to my restaurants because they'll have a great time. It's relaxed, accessible, great food and there's something for everyone on the menu. The way I design our menus is to have a bit of everything The vibe of my kitchen is very calm because I'm a calm person. You can't cook if you're angry. You have to cook with love. It's all about being harmonious ​⁠—​ you're there to achieve the same goal and if you cook with love and care and attention it all reflects in the dish."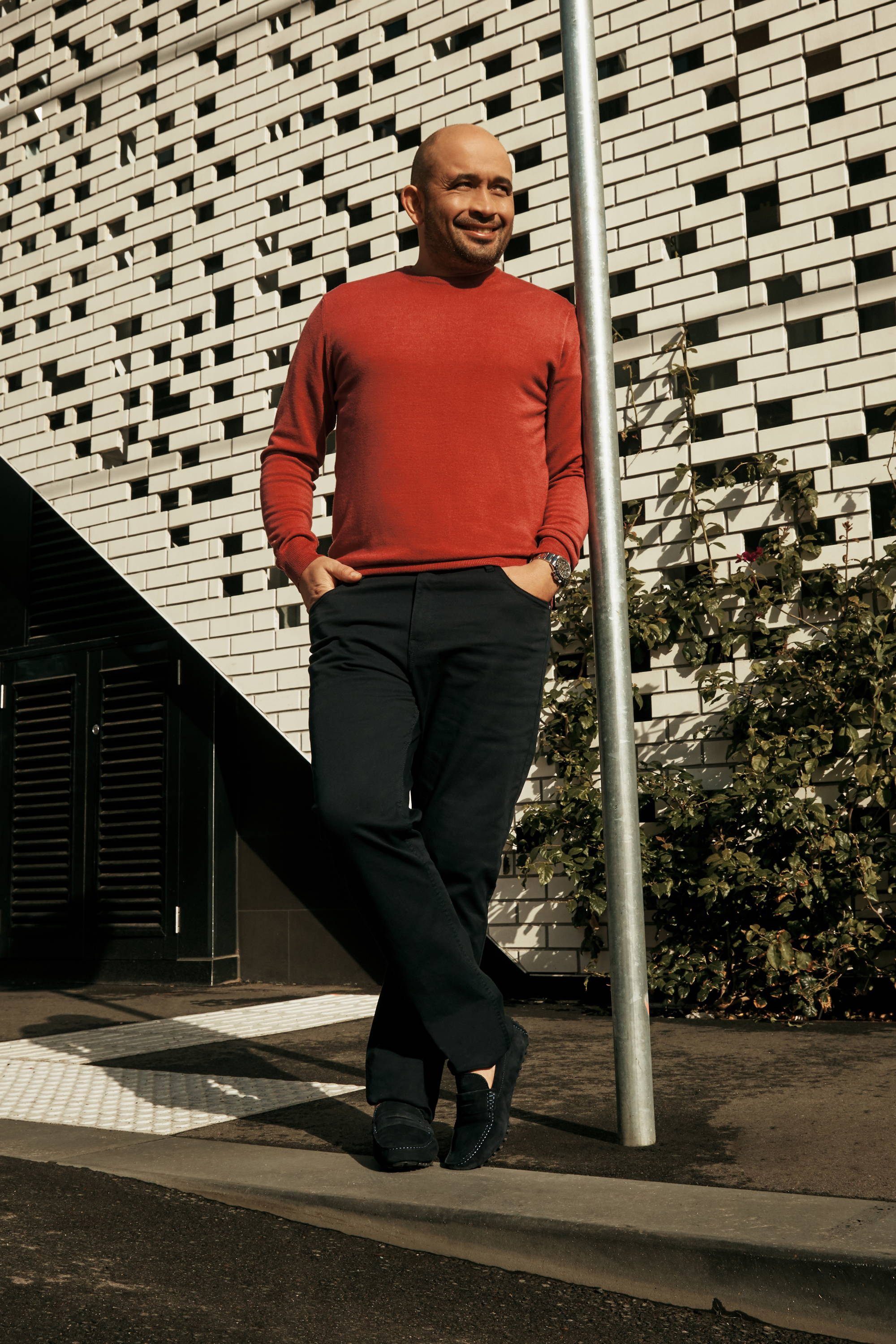 On whether he gets nervous when he cooks…
"Chefs get more nervous cooking for other chefs than anyone else. You tend to think about the food and it doesn't matter who it's going to. As soon as you think about the person you can tend to not cook it as well. It's more food critics that you get more nervous about because these days we know who they all are!"
On the hardest part about being a chef…
"Standing on your feet all day ​—​ that's why you need good quality shoes like Aquila to wear in the kitchen. It's very physically demanding. It's long hours, and it takes a toll on your body. The stress levels of four to five hours of constantly trying to get food out."
On how he relaxes...
"I play lots of golf and I love to travel. I love Italy. I went to Greece this year for the first time which was eye opening, to see that culture."
On setting goals...
"I'm not big on goal setting because each year has just been bigger and better. There's always something that comes up ​—​ an experience, an opportunity. I think it's more about trying to do what I love doing and at the end of the day, that's a great thing."
On his fashion essentials...
"A chef's jacket and apron, and a good pair of shoes."
On what he loves to wear...
"I feel most comfortable wearing a good t-shirt, nice pair of pants and a nice pair of shoes. Always need to have a good pair of shoes in your closet ​—​ it shows you have good attention to detail."
On his most memorable pair of shoes…
"My first pair of Aquila shoes. And I'm not lying, are one of my most memorable. It was like making a step from being a boy to a man. I'd wear them to special occasions and every time I'd go out. I remember they were black laced with a bit of a brogue pattern on it. They were my grown up shoes."
---