If you have been invited to a wedding this season (good on you!) then you know that dissecting the dress code for the big day can prove somewhat of a nightmare: white tie; black tie; summer-chic? What does it all mean?
It's important to know that dress codes are there for a reason, so straying too far away from them can only leave you in an awkward situation - you don't want to be under or over-dressed, but rather represent that happy medium.
Here to shine a light on the infamous wedding dress codes, as well as what to do and what not to do, hopefully we can dissect and answer some of your most googled questions.
A less-common dress code in this day and age, black or white tie dress codes are the most formal of wedding dress codes and are usually reserved for evening weddings. Formal in nature, these codes should be executed with precaution.
Steer clear from a black rental suit and shabby Derby lace ups that haven't been polished.
For guys, it's often quite simple: wear a black tuxedo, bow tie and black patent leather shoes. Shoes are a big one, so ensure they are polished and fit the brief if they are patent leather. You also can't go wrong with black Oxfords, which are smart and sophisticated. Black velvet loafers are also fun, and look a treat with a black tuxedo.
Should the invitation state Black tie (optional), guests are encouraged to wear a tuxedo with a bow tie but it's not mandatory. Any dark suit with a tie and black Oxfords or Derby lace ups will do the job.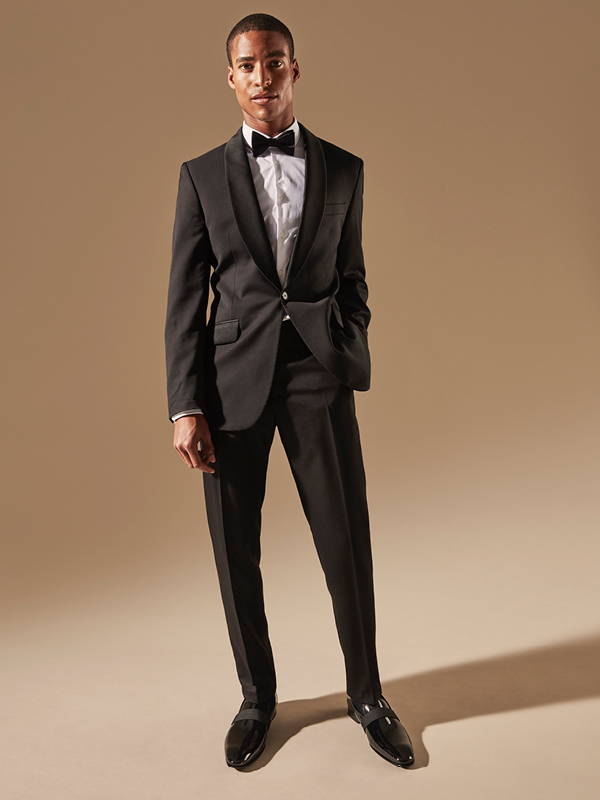 Located somewhere between black tie and cocktail, formal dress codes suggest just that: formal wear.
For guys, that means a dark navy, midnight or black suit, although the former is preferred. Wear a white shirt and a conservative tie. Your shoes should echo the conservative nature of the dress code: opt for a pair of black Derby lace ups or black Oxfords. Ensure they are polished and looking their best!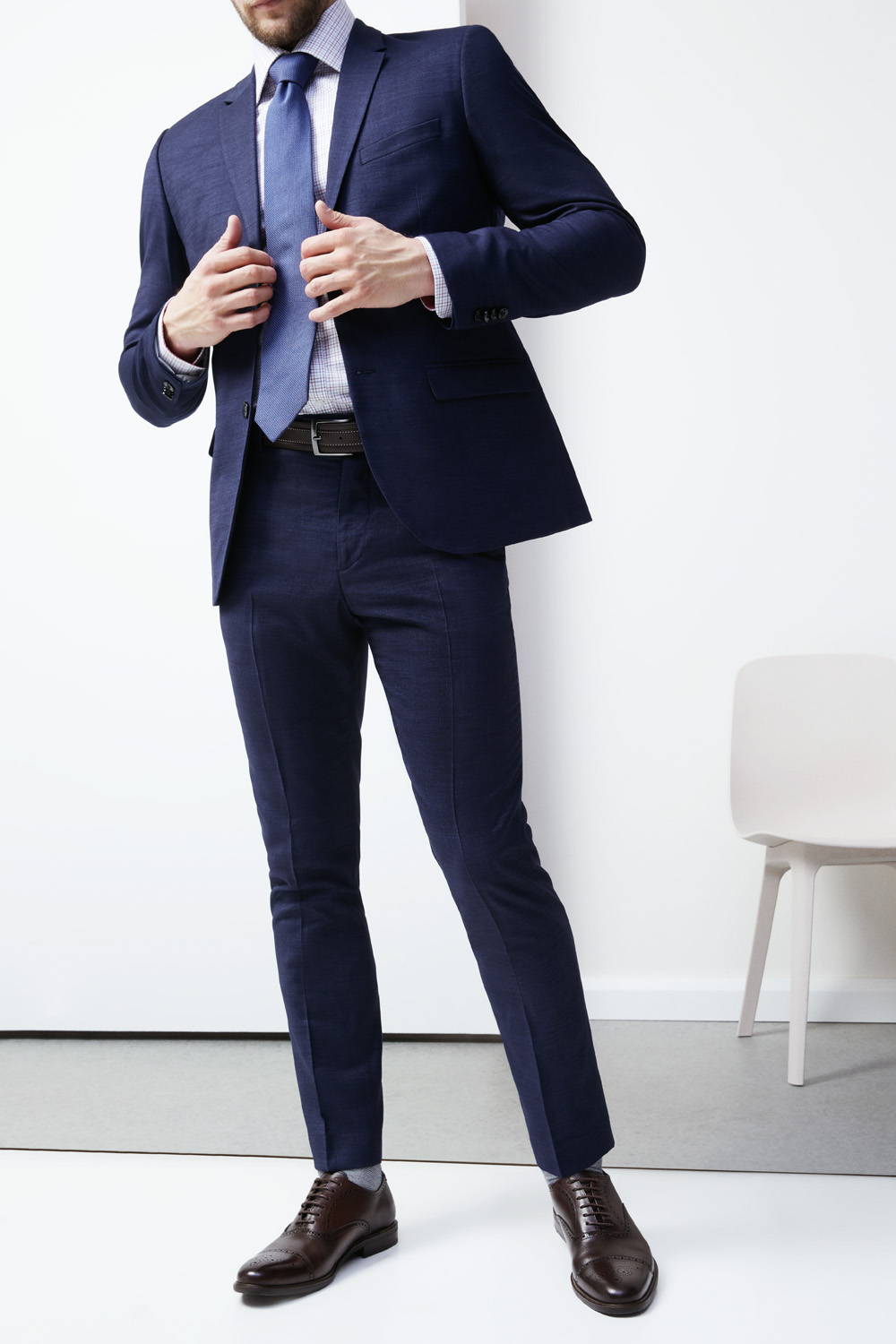 One of the most common wedding dress codes, 'cocktail' is reserved for semi-formal weddings that don't necessarily require a tie or patent leather shoes, but do require a little attention to detail.
You should always wear a jacket or blazer of some sort, followed by tailored pants and shoes to match. Brown leather brogues always look great, as do dark brown or black tassel loafers. Should you opt for a loafer, consider suede! You can play it safe with leather Derby lace ups but where is the fun in that?
Experiment with colour and pattern, so perhaps opt for a pocket square instead of a tie to compliment your blazer.
Suitable for most informal weddings, smart-casual is another way of suggesting a neat appearance. Should the wedding be held in the summer, linen will act as your best friend. Opt for a linen jacket (optional), casual shirt and chinos - or tailored shorts - to finish.
You can experiment with shoe styles for this dress code, so perhaps opt for a sleek brown leather loafer, which will look fantastic with shorts or chinos. A boat shoe is also appropriate, especially if the wedding is beach-bound; they will look great with tailored chinos.
Suede driving shoes are also a popular option, as they are stylish and comfortable, and elevate any smart-casual look thanks to its effortless stylish design.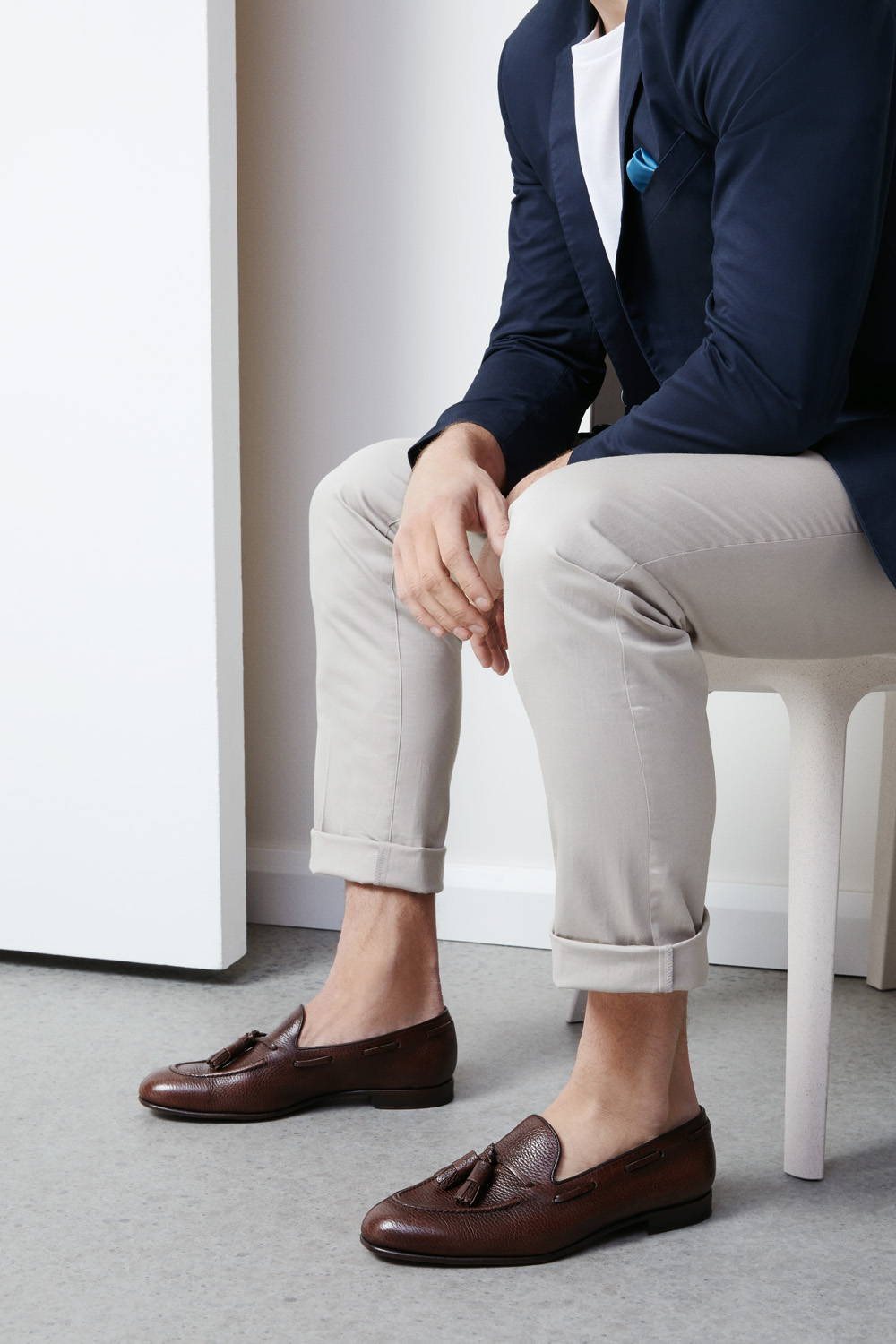 Another way to suggest classy summer attire, the summer dress code is not as difficult as its name suggests. Again, think linen garments: chinos, shirt or jacket.
Experiment with colour! Why not try a pair of muted pastel loafers, or perhaps blue, green or navy boat shoes? These are all great options that are comfortable, lightweight and stylish. Espadrilles are also applicable to this dress code, so don't forget to consider these in the mix.
---
---
---
---
Not sure what the dress code is? We've done the hard work for you.