We'll always have a weakness for men's winter shoes—chunky military boots are our kryptonite—but summer shoes have their own appeal. This is the season of sandals, loafers, espadrilles, driving shoes, and boat shoes on actual boats. Anything that lets your ankles fly in the breeze is okay in our book. But in the interests of saving wardrobe space, we've pulled together five crucial styles you need for summer—and that's it. These are our go-to men's summer shoes.
One good pair of men's sneakers could see you through the whole of summer. We could almost throw out the rest of this list. You want something sharp, something effortless, and something that can transition from lunch-in-the-park to wine-bar-at-sunset. We recommend either our DECO sneaker, for that slightly boxy, streetwear kind of vibe, or the V1, with its relaxed, 1970s retro feel. Classic black is always a safe bet for sneakers—it goes with everything—but, taupe, navy and grey are also great for summer. Style these with cotton shorts or high-cuffed tan chinos, or dress them down with boardshorts and crew neck tee.
For summer garden parties and smart casual events, you need something a bit dressier than sneakers. Loafers fill the gap nicely. They're light, soft and supple, and you can kick them off under the table without anyone noticing. Our FERNANDO tan penny loafers are the classic choice here (not too fancy, no distractions or tassels), but don't be afraid to experiment with materials and styles. A white linen shirt and a pair of leather ALBERTO loafers practically screams summer Pimm's cup.
Sneakers too casual? Loafers too formal? Choose something in-between, like good-quality leather driving shoes. These are our go-to pick for long summer roadtrips: they make driving incredibly comfortable, and they look damn good when you step out of the car. For fancy wineries and distillery visits, try something smart, like the CONNOR or HEWITT in soft tan leather. For lunch in the park with your mates, dress things down with suede—both DELUCA ALMOND or DELUCA NAVY are safe bets. One last tip: no socks with driving shoes, unless they're invisible ones.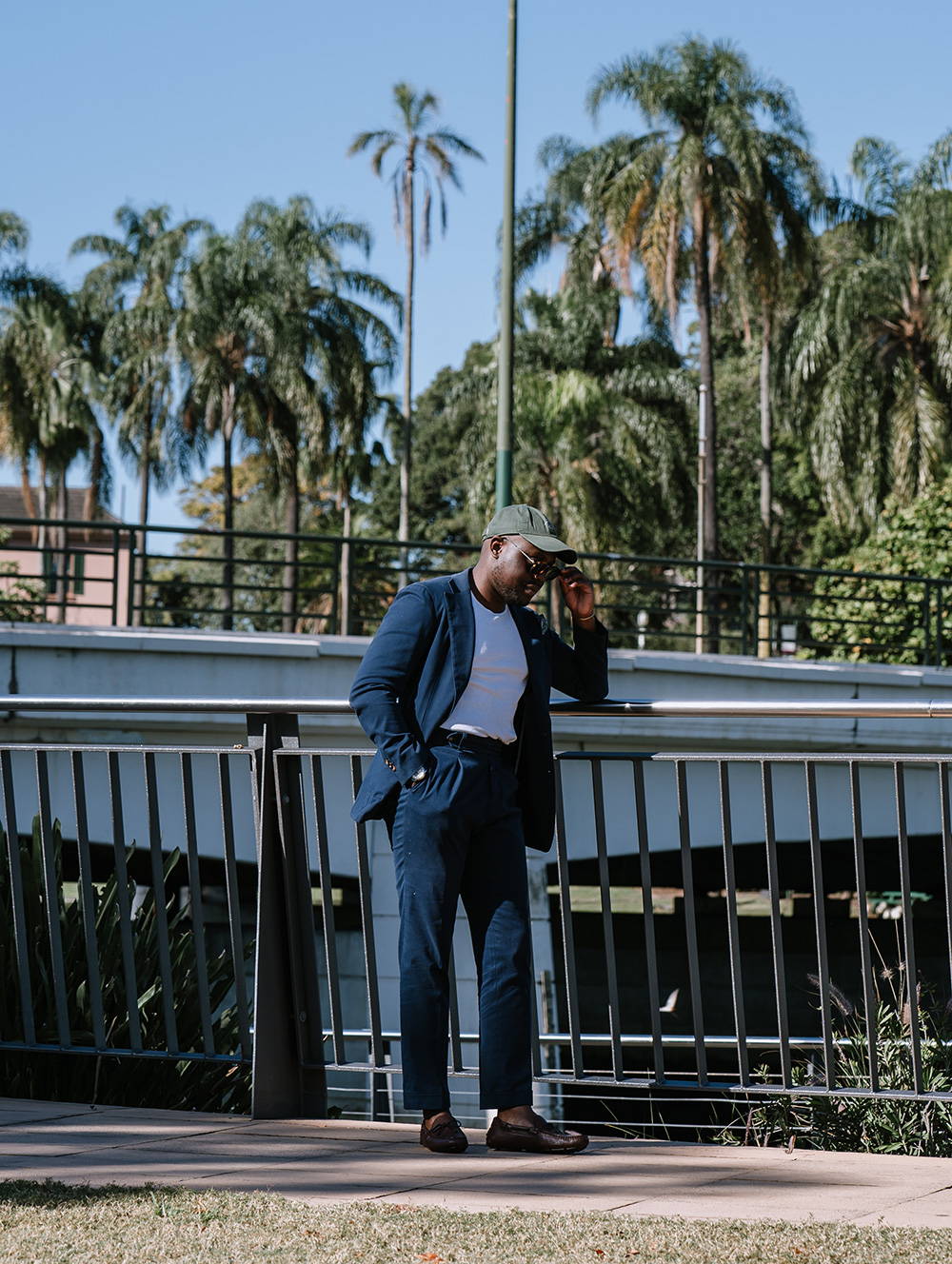 Boat shoes are also known as 'deck shoes', but you don't need a boat, or a deck, to make them work. These are possibly the most timeless men's summer shoe—buy a pair of these, and look after them, and they'll never go out of style. We recommend pairing boat shoes with cotton chino shorts or high-cuffed chino pants. You want to look effortlessly cool, go-with-the-flow, like you just stepped off your yacht in Saint-Tropez. For boat shoe novices, stick with something simple and elegant. When you're ready to kick things up a notch, try the tan MANLY (our personal favourite) or something fun, like the green MANLY.
Okay, so you've probably got a beaten-up pair of thongs ready to roll, and that's fine. There's nothing wrong with thongs. But there's more than one way to wear sandals and slides, and some classy leather slides can venture into places that thongs simply can't. Think cocktail parties, fancy beer gardens and al fresco wineries.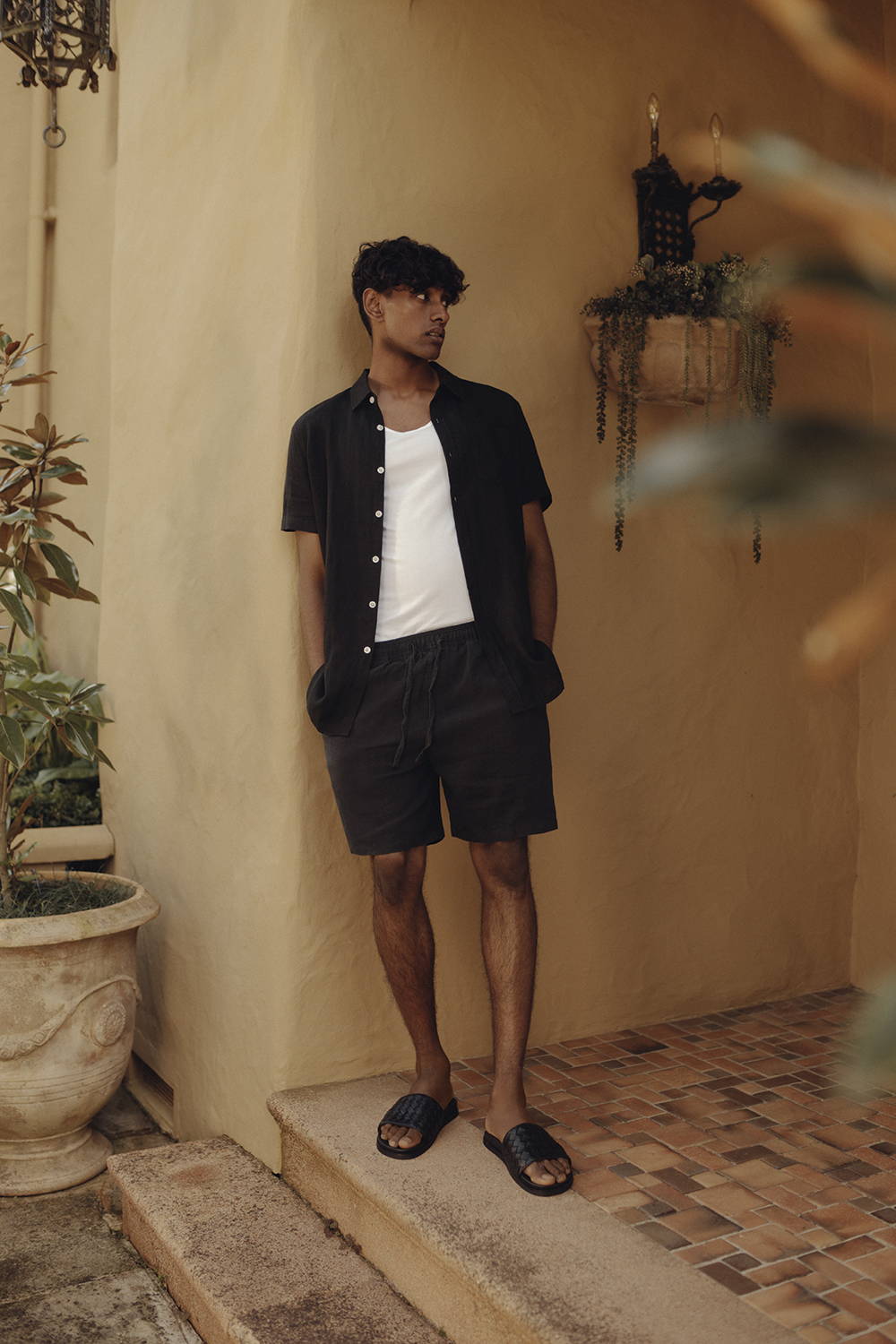 THE PLAYA BLACK POOL SLIDES